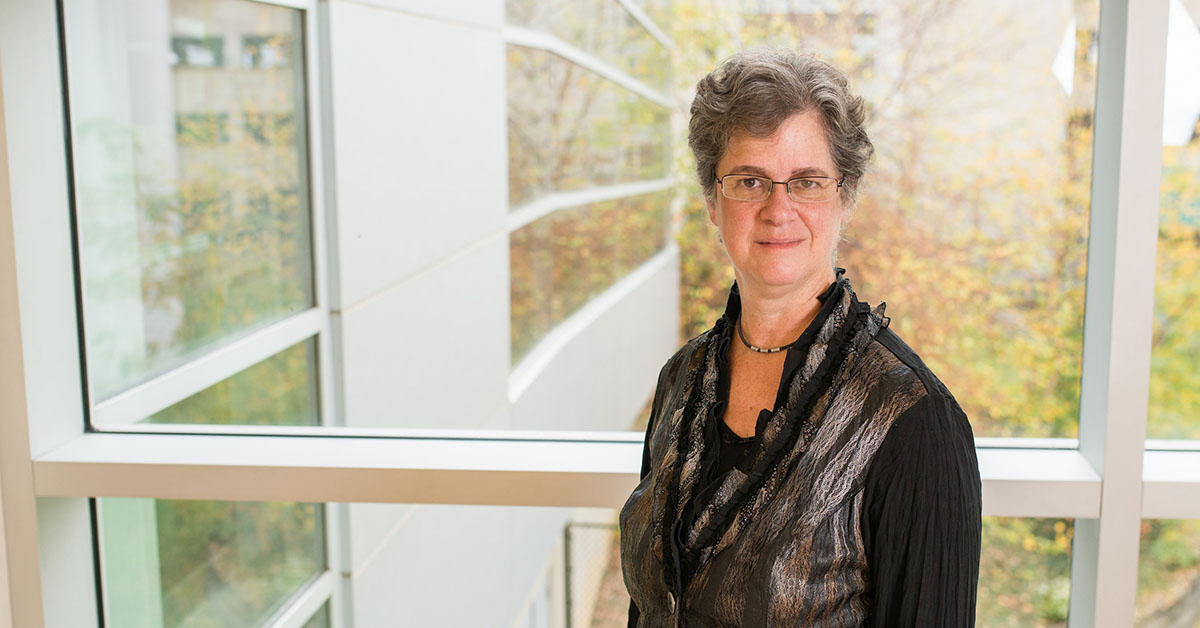 PHILADELPHIA (June 21, 2021)—Researchers at Fox Chase Cancer Center have identified Musashi-2 (MSI2) protein as having the potential to both identify targeted therapies for certain patients with non-small cell lung cancer (NSCLC) and to serve as a target for the development of new therapies.
NSCLC is the leading cause of cancer-related deaths globally, and its incidence rate is second only to breast cancer in women and prostate cancer in men.
In earlier work, Alexander Deneka, MD, PhD, a senior research associate in the lab of Erica Golemis, PhD, co-leader of the Molecular Therapeutics Research Program and Deputy Chief Science Officer, demonstrated that in NSCLC tumors with elevated levels of  MSI2, the protein drives tumor metastasis.
"In the subsequent work we tried to dissect the mechanism underlying these observations and support these findings with additional patient cohorts," said Deneka.
In one study, "Musashi 2 (MSI2) Expression as an Independent Prognostic Biomarker in Non-Small Cell Lung Cancer (NSCLC)," published in Journal of Thoracic Disease, the researchers looked at tumor samples from patients with varying stages of NSCLC. They found that elevated levels of the MSI2 protein correlated with poor patient survival; this correlation was especially strong for patients with stage IV lung cancer. Based on this finding, the researchers nominated MSI2 as a prognostic biomarker.
In the second study, "Musashi-2 (MSI2) Regulates Epidermal Growth Factor Receptor (EGFR) Expression and Response to EGFR Inhibitors in EGFR-Mutated Non-Small Cell Lung Cancer (NSCLC)," published in Oncogenesis, Deneka and his coauthors investigated how MSI2 could be manipulated to improve the effectiveness of EGFR-targeted therapy for NSCLC.
Targeted therapies are cancer treatments that are able to more effectively and precisely attack tumor cells based on those tumors' particular characteristics. In some patients with NSCLC, drugs that target proteins on the surface of cancer cells called epidermal growth factor receptors (EGFRs) have considerable effectiveness.
In patients whose tumors have mutations in the EGFR gene, the EGFR protein becomes hypereactive, producing signals that cause cells to grow too much, invade surrounding tissue, and eventually metastasize. Deneka and his team first discovered that MSI2 plays a sustaining role in pathological signaling by mutated EGFR. They then investigated whether silencing the activity of MSI2 would affect the efficacy of EGFR-targeted therapies.
Comparing NSCLC cell lines with or without EGFR mutations, the researchers used a technique called RNA interference to silence the levels of MSI2. After they showed that RNA interference effectively decreased levels of MSI2, they treated those cell lines with EGFR-targeted drugs in vitro and in vivo using mice inoculated with the cells that developed tumors.
In both instances, they found that the cells were 20% to 50% more sensitive to EGFR-targeted drugs and that tumor volume decreased up to 40% more when MSI2 was silenced than when it was not.
According to Deneka, using MSI2 as an additional biomarker will help to identify which patients with EGFR-mutated NSCLC might respond better to EGFR-targeting therapy. "In the future, if MSI2-targeted therapies are developed, the measurement of MSI2 levels can be beneficial because detection of this marker in patients can probably nominate them to receive this specific targeted therapy as well."