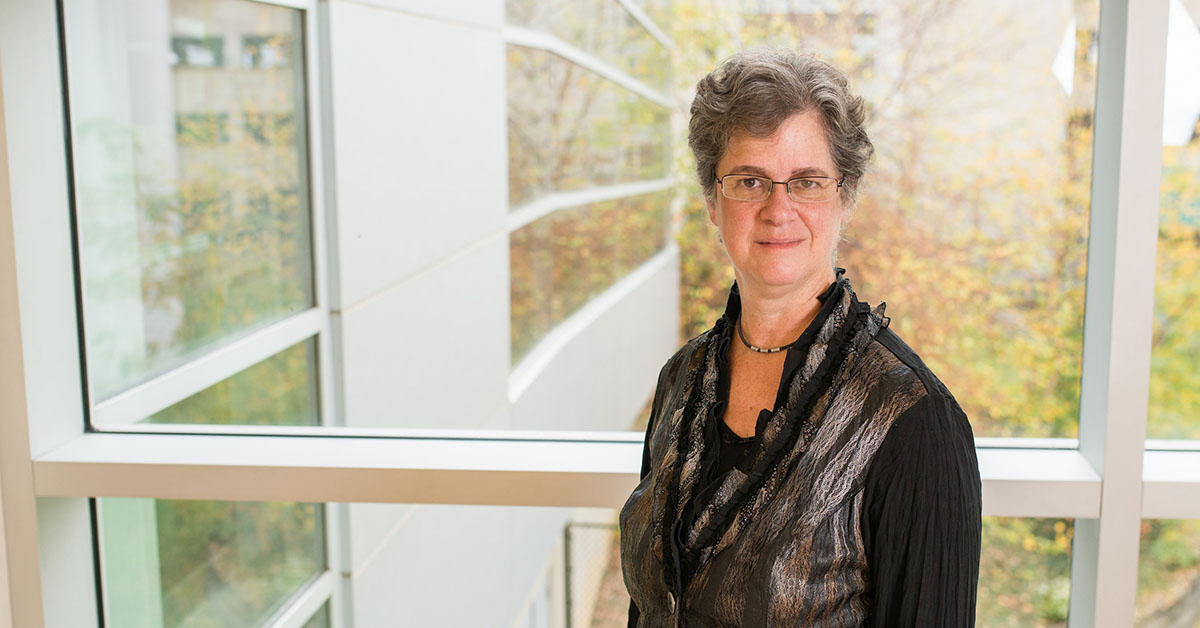 PHILADELPHIA (March 25, 2022)—In a new study released today in the prestigious journal Nature Communications, researchers at Fox Chase Cancer Center who looked at over 34,000 colorectal cancer patients learned that certain PTEN mutations occur in distinct patterns in specific subsets of colorectal cancer. The finding could help clinicians administer available therapies to colorectal cancer patients in a more personalized way.
"Among the genes that are modified by mutations to cause cancer, some genes are very commonly mutated; others are mutated at lower frequencies. This study was investigating a gene called PTEN, which is a tumor suppressor. In colorectal cancers, PTEN is mutated in 8% to 10% of tumors," said Erica Golemis, PhD, deputy chief science officer and member of the Molecular Therapeutics research program at Fox Chase.
"Specific types of mutations in genes can have varying effects on the proteins they encode. For PTEN, mutations can have little effect or can have a large effect on the protein's enzymatic activity, the protein's abundance, or both. What kind of mutation a tumor has affects how it responds to treatment. For a gene mutated at less than 10% frequency, it takes a large data set to get enough examples of mutation to identify specific patterns of mutation," she said.
Golemis added that there are clearly defined subgroups for colorectal cancer with different abundance in the population. In the case of less common groups, it has previously been impossible to identify specific patterns because the number of analyzed tumors was too small. 
To address this, researchers used a large cohort from a genomics company, Foundation Medicine, to examine and identify several patterns of PTEN mutation in distinct subsets of PTEN and in tumors found in the colon versus the rectum. 
Golemis worked on the study with Joshua E. Meyer, MD, vice chair of translational research in the Department of Radiation Oncology at Fox Chase, who is interested in defining patterns of mutation characterizing colon versus rectal cancers and in old versus young patients. The lead author was Ilya Serebriiskii, PhD, a research associate professor in the Golemis lab and an expert bioinformaticist who has collaborated with Golemis and Meyer on other studies of colorectal cancer genetic patterns.   
"We found patterns of co-occurrence, where mutations in PTEN tended to be found together with mutations increasing activity of a second protein, PI3K, but only in some subsets of colorectal cancer," said Golemis. "PTEN is a negative regulator of PI3K, with both proteins operating in an important oncogenic pathway; the fact that both proteins tend to be mutated together suggests a need for some tumors to strongly activate this pathway and that reduced PTEN function is not enough to do it alone."
Golemis said there are several therapies currently being used for colorectal cancer patients that target different proteins, including PI3K or others that work further downstream of PI3K, such as mTOR and AKT. A better understanding of the impact of PTEN mutations in specific tumor classes will help researchers and clinicians apply these therapies in a more personalized way.
"In general, this also furthers the understanding that what was once seen as a single disease—colorectal cancer—is really a conglomerate of different diseases," said Meyer. "This is even true among those cancers with a PTEN mutation, as different mutations clearly have varying effects."
Golemis said the study emphasizes the value of using large cohorts to find mutation patterns, but determining whether the same patterns can be found in other tumor types will require further research.
The study, "Comprehensive Characterization of PTEN Mutational Profile in a Series of 34,129 Colorectal Cancers," was published in Nature Communications.