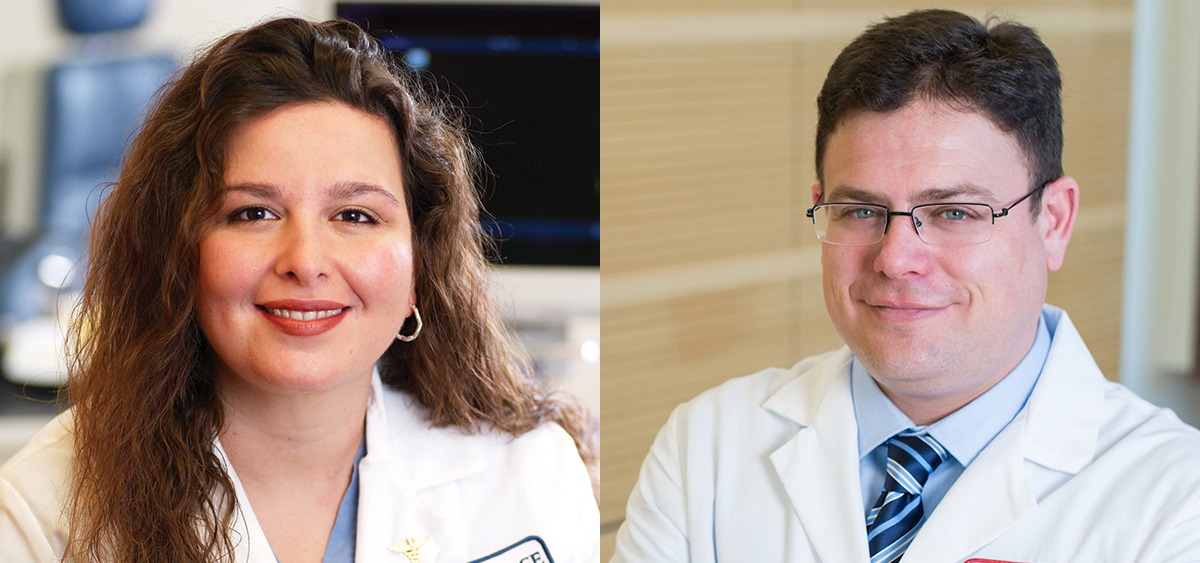 October 11, 2018
Two Fox Chase Cancer Center urologic oncologists participated in presentations at the spring 2018 annual meeting of the American Urological Association (AUA) and the Society for Urologic Oncology (SUO).
Rosalia Viterbo, MD, FACS, brought her extensive experience in robotic prostatectomies to a four-member AUA plenary session panel that examined setbacks and solutions during such operations.
She addressed surgical challenges related to morbidly obese patients such as trocar placement, anesthetic complications, and positioning options for preventing rhabdomyolysis and pressure necrosis. In addition, she explained how to repair rectal or vascular injuries that may occur during surgery, how best to manage patients with a urethral leak, positioning vessel clips, and more.
Marc C. Smaldone, MD, MSHP, FACS, participated in an SUO point/counterpoint debate about whether active surveillance was appropriate for larger kidney tumors.
"While active surveillance has gained traction for the management of small renal masses and has been incorporated into existing best practice guidelines, , there is very little data related to its value for treating larger tumors," he notes. "In my practice, while not appropriate for all patients, an initial period of active surveillance may be appropriate for larger tumors in elderly patients with multiple medical conditions"