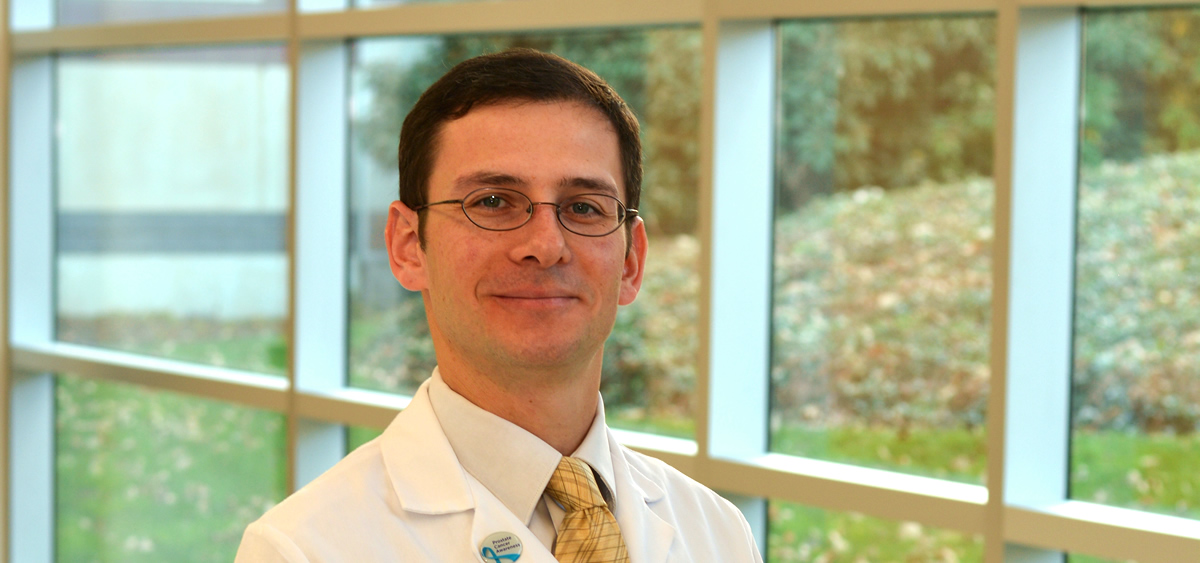 Fox Chase Cancer Center is currently enrolling patients with penile cancer for the InPACT (International Penile Advanced Cancer Trial) study. The international Phase III trial will examine a series of questions that routinely arise about the sequencing of treatment for men with penile cancer.  Daniel M. Geynisman, MD, Assistant Professor, Department of Hematology/Oncology at Fox Chase Cancer Center, is the primary investigator of the study at Fox Chase.
"Penile cancer is an incredibly rare disease, and even specialized cancer centers like Fox Chase may see less than 10 cases a year," said Marc C. Smaldone, MD, MSHP, FACS, Associate Professor in Fox Chase's Department of Surgical Oncology. "There is a very limited amount of level-one evidence for the effectiveness of current treatments, and this trial will try to address that in patients at the highest risk of disease recurrence and progression."
Fox Chase is currently the only center of excellence enrolling patients in the Mid-Atlantic area for InPACT. This includes Pennsylvania, New Jersey, Delaware, Maryland, and downstate New York.
According to Smaldone, InPACT is a fairly unique trial because it will randomize patients twice to evaluate all combinations of therapy used to date. Eligible patients must have histologically proven, Stage III disease that is N1 to N3 with no distant metastases.
The trial's first randomization is based on pathologic findings, and patients will be randomly assigned to one of three arms:
Standard surgery (inguinal lymph node dissection [ILND])
Neoadjuvant chemotherapy (paclitaxel, ifosfamide, and cisplatin) followed by standard surgery (ILND)
Neoadjuvant chemoradiotherapy followed by standard surgery (ILND)
After surgery, patients will be classified as having a low or high risk of recurrence. Patients at high risk will be eligible for a second random assignment to either prophylactic pelvic lymph node dissection (PLND) or no PLND.
Many penile cancer patients are diagnosed at an advanced stage and, because of the aggressive nature of penile cancer, patients may only have one chance to get the best care possible.
"This trial is so important because a large proportion of patients with penile cancer are not receiving guideline-recommended care," Smaldone said. "InPACT will help establish appropriate guidelines and make sure that these patients receive the most up-to-date standard of care."
For example, for many patients with lymph node-positive disease, both chemotherapy and lymph node dissection appear to lead to superior outcomes, but one or both treatments are not frequently offered. In fact,  Dr. Geynisman and colleagues at Fox Chase ( including Marc C. Smaldone) published results of a study in 2018 showing that only 67% of patients with lymph-node positive penile cancer received a lymph node dissection, and many of these patients did not receive chemotherapy.
"We are the only local center of excellence offering the InPACT trial," Geynisman said. "Our goal is to get the vast majority of patients with penile cancer in the area enrolled, as this is a great opportunity for patients with this rare disease."
To find out more about this trial or to enroll a patient, contact Fox Chase's Clinical Trials Office at 215-214-1515.