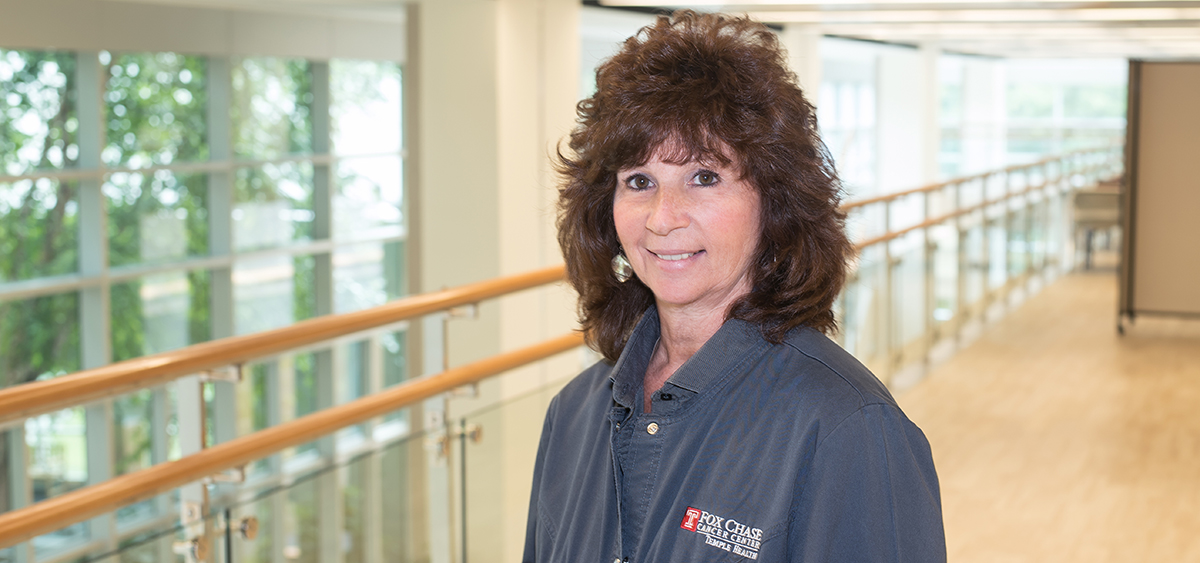 October 11, 2018
When your patients are referred to Fox Chase Cancer Center's Urologic Oncology department, chances are that the first person they will talk with will be Tina Larason. She is the office's lynchpin, a 15-year Fox Chase veteran who is dedicated to making patients' overall care experience as seamless and stress free as possible.
As clinic coordinator for the Urology office's ambulatory care services, Larason's duties include:
Overseeing the entire patient care process to ensure that all functions and tasks associated with patients run efficiently.
Ensuring that the clinic is staffed appropriately to meet the patient's and provider's needs
Handling patient registration.
Scheduling appointments, testing and procedures.
Managing patient calls.
Providing EPIC support related to patient care for the six physicians and clinical nurses at the practice.
"My goal is to provide patients with a seamless registration process and coordinate future appointments and testing," she says. "I try to make the experience as stress free as possible because I know they are already dealing with a stressful diagnosis."
There are several aspects of her job that give her great satisfaction, she reports. "I love speaking with patients, listening to their stories, and assuring them that they are at the best place to receive exceptional care by a team of talented, dedicated physicians and nurses. I also love working with my co-workers as a team to achieve our goal in patient care."
"I was very fortunate to be a stay-at-home mom to our three children for many years," she says. "After working part time for several years, I joined Fox Chase 15 years ago as a full-time ambulatory care representative to help fund our children's college education. I joined the Urology practice a few years later and have been here ever since."
She reports that she is proud that she and her husband were able to help provide their children with the means to become successful young professionals. "I look forward to continuing to spend time with family and friends, staying active, traveling to new places and having adventures with her husband of 38 years," she says.
On a professional level, she says she is most proud knowing that her office helps patients when they need it most.
"When I see Fox Chase's TV commercials and hear about the positive impact that our organization has had on patients' lives, I feel proud to work at an institution that provides such incredible care," she says.