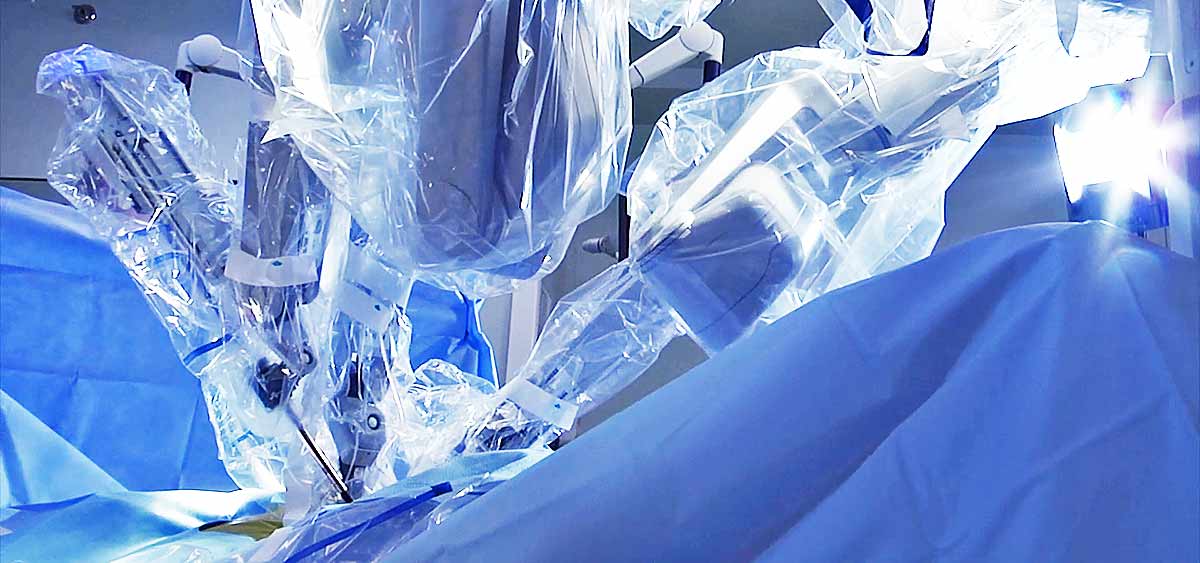 Robot-assisted renal surgery using retroperitoneal access requires substantial technical expertise and experience, and the urologic oncology team at Fox Chase Cancer Center is one of few local centers of excellence that offers it as a treatment option.
With retroperitoneal robotic surgical approaches, the surgeon enters the body from the side and approaches the kidney adrenal gland from behind the bowel sac, explained Alexander Kutikov, MD, FACS, Chief of the Division of Urology and Urologic Oncology at Fox Chase.
"The retroperitoneal approach is difficult to learn, takes years to perfect, and few centers offer it," Kutikov said. "At Fox Chase, we gladly offer it to patients, with some of our surgeons using this approach in as many as one-third to one-half of procedures."
In fact, Kutikov and his team at Fox Chase recently published a review of the retroperitoneal approach to partial nephrectomy in Translational Andrology and Urology. In the review, Kutikov and colleagues detailed the current state of retroperitoneal partial nephrectomy and its growing use among experienced surgeons (as well as compared indications and outcomes for the retroperitoneal approach with the more traditional transperitoneal approach). 
The retroperitoneal approach is ideal for surgical procedures of the kidney in two types of patients.
The first group is patients with significant abdominal scarring who would likely only qualify for an open surgical approach. Open partial or radical nephrectomies typically involve a large incision and may require partial removal of a rib, which can leave the patient with chronic pain.
"Patients with significant abdominal scarring often get locked out of traditional minimally invasive partial nephrectomy because they are considered too high risk for an approach using small keyhole incisions," Dr. Kutikov said.
The second group is patients with renal tumors on the back side of the kidney that can be difficult to reach using standard surgical technology.
"Using traditional approaches, the surgeon would have to approach the bowel sac from the front and rotate the entire kidney," Kutikov said. "That involves quite a bit of manipulation and prolonged time on the operating room table.  Sometimes, even with all that work, the surgeon still does not have a good view of the tumor, making surgery very difficult."
Fox Chase has been offering retroperitoneal robotic partial nephrectomy since 2012. In addition to offering the retroperitoneal approach for robotic partial nephrectomy, the urologic oncology team at Fox Chase has also employed this technique for retroperitoneal laparoscopic radical nephrectomy and retroperitoneal laparoscopic adrenalectomy since the early 2000s.