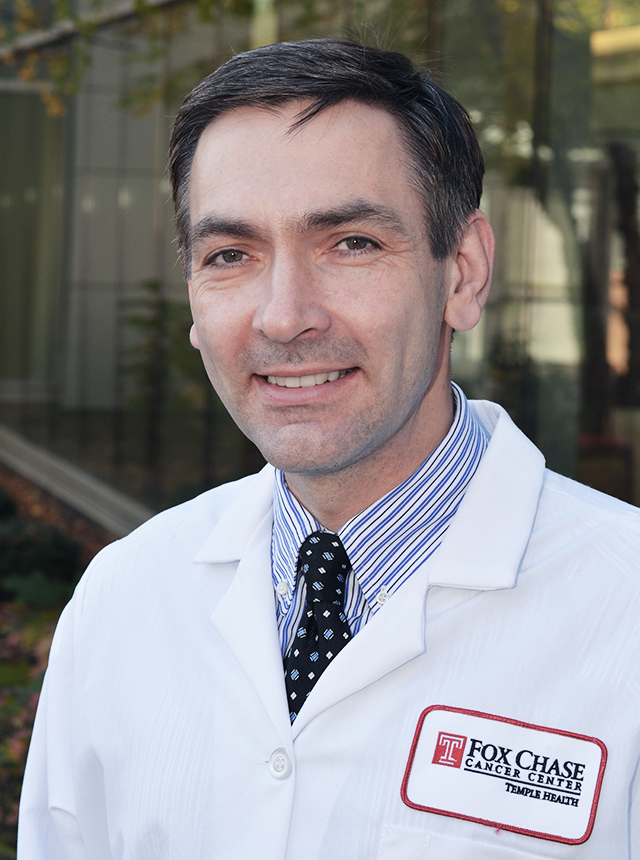 Specialties
Treatment Focus
Gastrointestinal cancers, Neuroendocrine carcinomas
Research Program
Key Awards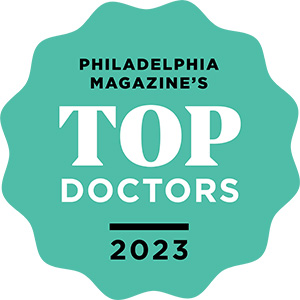 Language(s) Other than English
Treatment Philosophy
I chose to stay at Fox Chase as an attending physician for the love of the institutional environment and the great patients I am so privileged to treat. I love my work for the great team spirit cultivated among my colleagues, physicians and nurses. I am extremely grateful to the fact that patients are at the center of everybody's attention. It is easy for me to do my job in such an atmosphere of concern and indefatigable compassion.
Fox Chase also offers me an opportunity to work both in the clinic and in the lab, where I am studying cancer biology with the goal to design better treatment options for the patients. In my field of gastrointestinal malignancies, I am convinced that the treatment choices for each individual cancer patient will soon be defined by the molecular makeup of their cancer cells. This knowledge can help us match the treatment strategies with the biology of individual patient's tumors. I am interested to translate the knowledge about cancer available in the lab to the clinic by conducting hypothesis-driven clinical trials.
I am deeply convinced that the best way to help our patients is to push the boundaries by doing clinical and basic research.
Lab Overview
My lab opened in 2009 endowed with the challenge to define the critical regulators of tumor cell response to drugs targeting EGFR (Astsaturov, Science Signaling, 2010). From this initial task which ultimately led to 2 clinical trials in patients with head and neck and lung cancers, 3 NIH grants and 6 papers, we define a previously overlooked step of C4-demethylation in the enzymatic cascade of cholesterol biosynthesis. Inactivation of SC4MOL or NSDHL involved in the oxidative demethylation at C4 leads to dramatic alteration in the vesicular trafficking of the endocytosed EGFR and sensitizes cancer cells to EGFR inhibitors (Sukhanova et al., Cancer Discovery, 2013).
Following this initial lead, Linara Gabitova took on the challenge to pinpoint the mechanism executing such a dramatic effect of accumulating C4-methylated sterols. She found that LXR alpha was the critical effector triggered by these sterol species, so that activation of LXR can be used to deregulate cholesterol turnover in cancer synergistically with EGFR antagonists in in the KRAS-driven tumors (Cell Reports, 2015).
Dr. Gabitova-Cornell next developed a mouse model of pancreatic cancer to study the role of mevalonate pathway in pancreatic carcinogenesis (Cancer Cell, 2020). She discovered a mechanism by which cholesterol metabolism controls the development and differentiation of pancreatic ductal adenocarcinoma (PDAC). In her novel mouse model, disruption of distal cholesterol biosynthesis by conditional inactivation of the rate limiting enzyme Nsdhl, or treatment with cholesterol-lowering statins switches glandular pancreatic carcinomas to a basal (mesenchymal) phenotype in mouse models driven by KrasG12D expression and homozygous Trp53 loss. Consistently, PDACs in patients receiving statins show enhanced mesenchymal features. Mechanistically, statins and NSDHL loss induce SREBP1 activation, which promotes the expression of Tgfb1 enabling epithelial-mesenchymal transition. Evidence from patient samples in this study suggests activation of TGFβ signaling and epithelial-mesenchymal transition by cholesterol-lowering statins may promote basal type of PDAC conferring poor outcomes in patients.
In an ongoing productive collaboration with a partnering laboratory of Dr. Edna Cukierman, we have begun in-depth analyses of the role cancer-associated fibroblasts (CAFs) in pancreatic cancer. We are currently investigating the role of CAFs in providing tumor cells with essential lipids such as cholesterol and other membrane lipid particles. This project led by a postdoctoral fellow, Dr. Charline Ogier, is aimed to develop new strategies to disrupt CAF-cancer cell interactions. We are looking for metabolic vulnerabilities in the cholesterol pathway as well as developing innovative drug delivery tools to improve lives of the patient with this devastating and thus far recalcitrant cancer.
Educational Background
Fellow, Medical Oncology, Fox Chase Cancer Center, Philadelphia, PA, 2005-2008
Intern and Resident, Internal Medicine, Good Samaritan Hospital, Baltimore, MD, 2002-2005
Postdoctoral Research Fellow, Immunology, University of Toronto, Ontario, Canada, 1998-2002
Resident, Internal Medicine/Hematology, Russian Hematological Research Center, Moscow, Russia, 1992-1994
MD, I.M. Sechenov Moscow Medical Academy, Moscow, 1992
PhD, Russian Academy Research Center for Hematology, Moscow, 1997
Certifications
American Board of Internal Medicine
Medical Oncology Certification
Unrestricted Medical License MD427094, Pennsylvania State Medical Board
Memberships
Member, Laboratory Science Committee, Eastern Cooperative Oncology Group
American Association for Cancer Research
American Society of Clinical Oncology
Ad hoc Junior Faculty member, NCI Esophago-Gastric Cancer Taskforce
Honors & Awards
Training Award (ICRETT), International Union Against Cancer, Geneva, Switzerland
Scholar-in-Training Award, AACR-OSI
Sol Sherry Research Award, Temple University, Philadelphia, PA
Fox Chase-Genentech Scholar, Fox Chase Cancer Center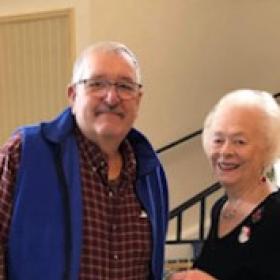 Sarcoma
Colorectal Cancer
Lung Cancer
In 2021, I started having pain in my left leg. I visited my family doctor, and at first we thought it might be a deep vein thrombosis. When we ruled that out, I saw a vascular doctor in case it might be varicose veins. That doctor had me get an MRI, and after those results came back, I had to get a biopsy. That's when the doctors confirmed that I had a stage IV tumor in my leg.
VIEW PATIENT STORY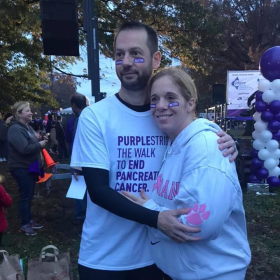 I'm 45 and live in Delran, New Jersey, with my wife and two kids. I work as a vice president of business development for MasterCard, and in my spare time I love to run.
I've run marathons and completed an Ironman 70.3 (also known as a Half Ironman), which consists of a 1.2-mile swim, a 56-mile bike ride, and a 13.1-mile run. So, I'm no stranger to pain and discomfort.
VIEW PATIENT STORY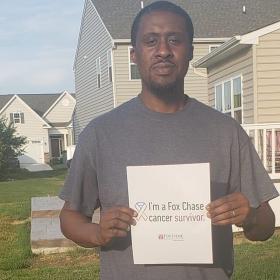 I often share my story and always encourage people who feel something is wrong to go to the doctor to get checked out. If you wait too long, it may be too late. I am thankful that I took that advice.
VIEW PATIENT STORY
People
Diana Restifo, BS

Scientific Technician

W446

Charline Ogier, PhD

Postdoctoral Fellow

W446

Aizhan Surumbayeva, BS

Graduate Student

W446
Research Interests
Cancer Metabolism and signaling
The central role for sterol metabolism in regulation of cell growth and signaling
Pancreatic cancer biology and "smart drugs" for treatment of pancreatic cancer
Translating therapeutic concepts to the clinic using the platform of patient-derived avatar models and genetically engineered pancreatic cancer models
Misc
Former Staff
Linara Gabitova-Cortnell, PhD
Andrei Gorin, PhD
Anna Sukhanova, PhD
Eugenia Banina, MD
The following ratings and reviews are based on verified feedback collected from independently administered patient experience surveys. The ratings and comments submitted by patients reflect their own views and opinions. Patient identities are withheld to ensure confidentiality and privacy. Learn more about our Patient Experience Ratings.
Ratings Breakdown
Loading ...
Patient comments
Loading ...
Selected Publications
Skripova V., Vlasenkova R., Zhou Y., Astsaturov I., Kiyamova R., Identification of new regulators of pancreatic cancer cell sensitivity to oxaliplatin and cisplatin. Molecules. 27(4)2022. PMC8875979 https://www.ncbi.nlm.nih.gov/pubmed/35209078.
Surumbayeva A., Kotliar M., Gabitova-Cornell L., Kartashov A., Peri S., Salomonis N., Barski A., Astsaturov I. Preparation of mouse pancreatic tumor for single-cell rna sequencing and analysis of the data. STAR Protoc. 2(4): 100989, 2021.PMC8649395. https://www.ncbi.nlm.nih.gov/pubmed/34927097.
Gabitova-Cornell, L., Surumbayeva, A., Peri, S, Franco-Barraza, J, Restifo, D, Weitz, N, Ogier, C, Goldman, AR, Hartman, TR, Francescone, R, Tan, YF, Nicolas, E, Shah, N, Handorf, EA, Cai, QK, O'Reilly, AM, Sloma, I, Chiaverelli, R, Moffitt, RA, Khazak, V, Fang, CY, Golemis, EA, Cukierman, E, Astsaturov, I. Cholesterol pathway inhibition induces TGFβ signaling to promote basal differentiation in pancreatic cancer. Cancer Cell. 2020,38(4):p.567-583e11.PMID: 32976774; PMCID: PMC7572882; doi.org/10.1016/j.ccell.2020.08.015. –cover feature article, Editorial Preview; highlighted-Science Signaling, 10 Nov 2020: Vol. 13, Issue 657, DOI: 10.1126/scisignal.abf5642
Francescone, R., Barbosa Vendramini-Costa, D., Franco-Barraza, J., Wagner, J., Muir, A., Lau, A. N., Gabitova, L., Pazina, T., Gupta, S., Luong, T., Rollins, D., Malik, R., Thapa, R. J., Restifo, D., Zhou, Y., Cai, K. Q., Hensley, H. H., Tan, Y., Kruger, W. D., Devarajan, K., Balachandran, S., Klein-Szanto, A. J., Wang, H., El-Deiry, W. S., Vander Heiden, M. G., Peri, S., Campbell, K. S., Astsaturov, I.,Cukierman, E. Cancer Discovery 2020. PubMed PMID: 33127842; PubMed Central PMCID: pending. DOI: 10.1158/2159-8290.CD-20-0775
Sahai E, Astsaturov I, Cukierman E, DeNardo DG, Egeblad M, Evans RM, Fearon D, Greten FR, Hingorani SR, Hunter T, Hynes RO, Jain RK, Janowitz T, Jorgensen C, Kimmelman AC, Kolonin MG, Maki RG, Powers RS, Puré E, Ramirez DC, Scherz-Shouval R, Sherman MH, Stewart S, Tlsty TD, Tuveson DA, Watt FM, Weaver V, Weeraratna AT, Werb Z. A framework for advancing our understanding of cancer-associated fibroblasts. Nat Rev Cancer. 2020 Jan 24;PubMed PMID: 31980749.
Gabitova L, Restifo D, Gorin A, Manocha K, Handorf E, Yang DH, Cai KQ, Klein-Szanto AJ, Cunningham D, Kratz LE, Herman GE, Golemis EA, Astsaturov I. Endogenous Sterol Metabolites Regulate Growth of EGFR/KRAS-Dependent Tumors via LXR. Cell Rep. 2015 Sep 22;12(11):1927-38. doi: 10.1016/j.celrep.2015.08.023. Epub 2015 Sep 3. PubMed; PubMed Central 
Sukhanova A, Gorin A, Serebriiskii IG, Gabitova L, Zheng H, Restifo D, Egleston BL, Cunningham D, Bagnyukova T, Liu H, Nikonova A, Adams GP, Zhou Y, Yang DH, Mehra R, Burtness B, Cai KQ, Klein-Szanto A, Kratz LE, Kelley RI, Weiner LM, Herman GE, Golemis EA, Astsaturov I. Targeting C4-demethylating genes in the cholesterol pathway sensitizes cancer cells to EGF receptor inhibitors via increased EGF receptor degradation. Cancer Discov. 2013 Jan;3(1):96-111. doi: 10.1158/2159-8290.CD-12-0031. Epub 2012 Nov 2. PubMed; PubMed Central.
Additional Publications
Open Positions
About the Position
The Astsaturov Laboratory at the Fox Chase Cancer Center is hiring highly ambitious and self-motivated Postdoctoral Fellows in Cancer Signaling and Tumor Microenvironment. The laboratory uses state-of-the-art technologies (single-cell genomics, spatial transcriptomics) and collaborations with leading scientists and clinicians to address the following areas:
(1) characterization of the interactions between cancer-associated fibroblasts and other cells in the TME with cancer cells leading to the exchange of metabolites and driving therapeutic resistance; here, we are focused on the mechanism of trogocytosis of fibroblastic membranes regulated by a lipid scramblase ANO6 and formation of oncosynapses between fibroblasts and cancer cells or fibroblasts and immune effector CTLs;
(2) identification of dependency targets in the canonical KRAS-MAPK signaling pathway and development of innovative approaches to dismantle such central oncogenic pathway; in this collaborative project we will examine the role of ERK substrate binding domains and develop molecular glues to deplete cancer cells of ERK activity in pancreatic cancer cellular and mouse models;
(3) the role of lipid metabolism in pancreatic differentiation and pancreatic cancer; this nascent project will examine how master regulators of lipid homeostasis SREBPs drive differentiation of acinar precursors and how this process can be perturbed in pancreatic carcinogenesis;
(4) to understand how nutrition can drive inflammation in insulin-responsive tissues and lead to chronic illness of overeating; we are focusing on the role of innate antiviral sensors in activating inflammation under sustained insulin signaling associated with excessive consumption of carbohydrates.
Some example publications addressing these areas of interest are: Gabitova-Cornell et al., Cancer Cell, (2020), PMID: 32976774; Beglyarova et al., Clin. Cancer Res (2016), PMID: 27384421; Gabitova et al., Cell Rep (2015), PMID: 26344763.
The Astsaturov laboratory seeks candidates that published peer reviewed manuscripts and that have strong expertise in Cancer Biology, signaling, biochemistry, genomics, metabolism and/or fibroblasts biology.
About the Training Environment
As one of the four original cancer centers to receive comprehensive designation from the National Cancer Institute, Fox Chase Cancer Center has been at the forefront of cancer research for almost 90 years. We are home to excellent research facilities, top clinicians and scientists, and outstanding patient care. Our singular focus on cancer, which couples discovery science with state of the art clinical care and population health, remains the foundation of our work.
The scientist training programs at Fox Chase Cancer Center provide professional development opportunities in four core areas identified as crucial for successful careers in science, research, and health care including communication, leadership, teaching, and mentorship. Upon joining the program, graduate students and postdocs develop individual development plans to help guide their growth. Training throughout the year is supplemented with free professional development opportunities, including a robust 'How To' series, writing courses, networking, mentorship, and teaching opportunities, a trainee-led seminar series, a trainee-led annual Research Conference, and more. Postdocs at Fox Chase Cancer Center are supported by the Temple University Postdoc Association and the Office of Academic Affairs at Fox Chase, and are compensated with competitive pay and benefits.
In addition to the robust training program, scientists at Fox Chase Cancer Center benefit from being part of the rich scientific and biotech environment in the Philadelphia region. Many of our former trainees are now employees (and contacts) at nearby institutions and companies, including The Wistar Institute, Merck, GSK, AACR, and numerous others.
To Apply
Email a CV, cover letter that states research interest(s) and goals, and the name of at least three references to [email protected]. Qualified candidates will them be invited to complete a job application.