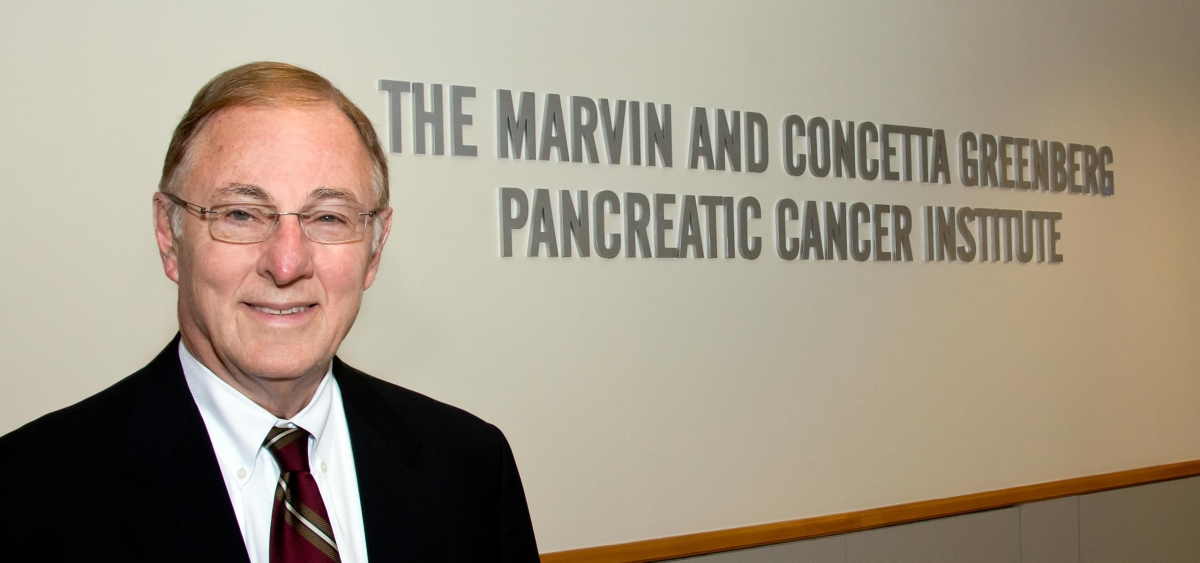 PHILADELPHIA (September 26, 2017) – Philadelphia philanthropist Concetta "Chet" Greenberg has made a transformational gift to create The Marvin and Concetta Greenberg Pancreatic Cancer Institute at Fox Chase Cancer Center. This multi-million-dollar commitment will significantly accelerate the pace of pancreatic cancer research, and its impact will be felt regionally and nationally. It is the largest single gift in Fox Chase's 113-year history.
The new Institute will be co-chaired by Igor Astsaturov, MD, PhD, and Edna Cukierman, PhD, a pair of visionary researchers whose shared goal is to achieve breakthroughs in both early detection and treatment options. Their research involves seeking new therapy targets and markers for early detection, and investigating the impact of diet and environment on pancreatic cancer development and progression. Astsaturov is a clinician/researcher who specializes in treating pancreatic cancer and studies pancreatic cancer metabolism, while Cukierman is a leading researcher of the tumor microenvironment, which is the framework of noncancerous cells and materials localized in the vicinity of tumors.
"Our emphasis is on seeking ways to deactivate the cancer-promoting behavior of the pancreatic tumor microenvironment, or ideally to make it work against the tumor," said Cukierman.
Among many initiatives, the Greenberg Institute will support new research projects led by multiple principal investigators. These collaborative projects will center on early detection, altering the communication between the tumor and its microenvironment, obstructing microenvironmental nutritional support, and awakening the natural immune system that the tumor microenvironment suppresses. Efforts will include testing the use of microenvironmental biomarkers, incorporating novel behavioral interventions, and developing a pipeline for new therapeutics. There will also be a focus on funding promising postdoctoral fellows and training new researchers, as well as establishing consortium-like national and international collaborations. Fox Chase is a renowned leader in pancreatic cancer, having earned designation as a National Pancreas Foundation Center.
"Pancreatic cancer is expected to become the second leading cause of cancer death by 2030, and the need for better detection and treatment strategies is urgent," said Richard I. Fisher, MD, president and CEO of Fox Chase. "We are sincerely grateful to Chet for making it possible for our faculty to ask new questions, explore what is possible, and push us further."
Since her first gift to the Institution over 15 years ago, Greenberg has been committed to Fox Chase Cancer Center and its progress. When she lost her husband in 2008, her philanthropy began focusing on pancreatic cancer and she established the Marvin S. Greenberg, MD, Endowed Chair in Pancreatic Cancer Surgery at Fox Chase in his memory. It is currently held by John Hoffman, MD, chief of the pancreaticobiliary service at Fox Chase and Honorary Member of the new institute. In addition to the endowed chair, and now the new Institute, Concetta Greenberg has dedicated her philanthropic efforts at Fox Chase to funding major research advances, purchases of vital, life-saving equipment, and countless pancreatic cancer initiatives.