Henry Chi Hang Fung, MD, FACP, FRCPE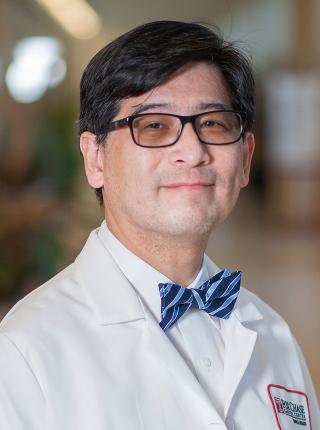 Research Program
Key Awards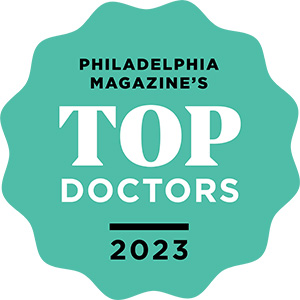 Language(s) Other than English
Treatment Philosophy
Cancer treatment and bone marrow transplant represent a journey for my patients and their families, and it's my sincere privilege to be a part of this experience. I consider us all to be critical members of a cohesive team in making the right decisions to meet my patients' treatment goals while maintaining quality of life.
Educational Background
Fellow, Hematology/Oncology, Queen Mary Hospital, Hong Kong University, Hong Kong
Clinical Fellow, Hematology, Vancouver Hospital and Health Science Center, British Columbia Cancer Control Agency, University of British Columbia, Canada, 1992-1994 
Resident, Hematology/Oncology, Queen Mary Hospital, Hong Kong University, 1991-1992
Resident, Internal Medicine, Queen Mary Hospital, Hong Kong University, 1988-1991 
MBChB, Medicine, Faculty of Medicine, Chinese University of Hong Kong, Hong Kong, 1987
Certifications
FRCPE, awarded by Royal College of Physicians, Edinburgh, 2001
MRCP (UK), awarded by Royal College of  Physicians, United Kingdom 1991
Memberships
National Comprehensive Cancer Network (NCCN)

Multiple Myeloma/Systemic Light Chain Committee
Amyloidosis/Waldenström's Macroglobulinemia Panel

American College of Physicians
American Society of Hematology
American Society of Clinical Oncology
American Society of Blood and Marrow Transplantation
Royal College of Physicians, Edinburgh, United Kingdom
Honors & Awards
Philadelphia Magazine Top Doctors, 2018-20
Best Doctors in America® , 2019-2020, Medical Oncology and Hematology
America's Top Doctors®, 2014-17
Fellow, American College of Physicians, 2014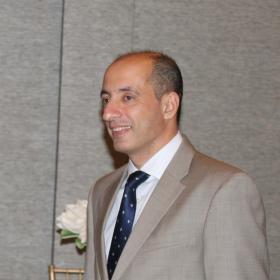 The Staff, the nurses, everybody is just kind, and skilled, and made things easier.
VIEW PATIENT STORY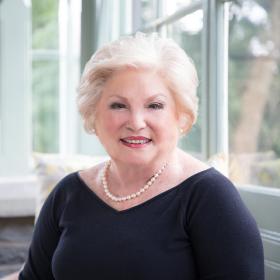 Breast Cancer
Lung Cancer
Lymphoma
Skin Cancer
Thyroid Cancer
As a person who has been diagnosed and treated for various types of cancer, I can say with certainty:  Run, don't walk, to Fox Chase Cancer Center. I have given this piece of advice more times than I can count because I know that where you begin your cancer treatment really does matter.
VIEW PATIENT STORY
Research Interests
Allogeneic stem cell transplantation using alternative donors
Treatment and stem cell transplantation for multiple myeloma, lymphoma and leukemias, myelodysplasia, myeloproliferative disease and myelofibrosis
Selected Publications
Syed A. Abutalib, Kieron Dunleavy & Henry C. Fung: Primary Mediastinal B Cell Lymphoma. In Clinical Oncology (In Press).
Henry C Fung, Philip Pancari and Patricia Kropf. Primary Central Nervous System Lymphoma. In Clinical Manual of Blood & Marrow Hematopoietic Cell Transplantation. Edited by Dr. Syed A. Abutalib & Dr. Parameswaran Hari (In Press).
Sequential single-agent obatoclax mesylate (GX15-070MS) followed by combination with rituximab in patients with previously untreated follicular lymphoma.: A Goy, M Berger, P Ford, T Feldman, A Mato, C Bejot and Henry C Fung - Leukemia & lymphoma, 2014/12. PubMed
Gastrointestinal Side Effects and Adequacy of Enteral Intake in Hematopoietic Stem Cell Transplant Patients: M Walrath, C Bacon, S Foley, HC Fung - Nutrition in Clinical Practice, 2014/9. PubMed
Anger, provider responses, and pain: Prospective analysis of stem cell transplant patients: JI Gerhart, V Sanchez Varela, JW Burns, SE Hobfoll, HC Fung; Health Psychology 34 (3), 197. PubMed
Posttraumatic stress symptoms predict impaired neutrophil recovery in stem cell transplant recipients: SE Hobfoll, JI Gerhart, AK Zalta, K Wells, J Maciejewski and Henry C Fung- Psycho‐Oncology, 2015.   PubMed
Evaluating Neutropenia Recovery in Patients Receiving Filgrastim on Day+ 5 Versus Day+ 10 Post Autologous Hematopoietic Stem Cell Transplant: LM DiGrazia, M Janusek, K Schultz, L Geswein, HC Fung; Journal of Oncology Pharmacy Practice (in press).
Peksa GD, Schultz K, Fung HC: Dosing Algorithm for Concomitant Administration of Sirolimus, Tacrolimus, and an Azole After Allogeneic Hematopoietic Stem Cell Transplantation. Journal of Oncology Pharmacy Practice.  2014 June 17: pii:1078155214539625. [Epub ahead of print]. PubMed
Christopherson KW 2nd, Frank R, Jagan S, Paganessi LA, Rizman A, Gezer S, Gregory SA, Fung HC: CD26 Protease Inhibition Improves Functional Response of Un-fractionated Mobilized Peripheral Blood Mononuclear Cells to CXCL12/SDF-1. Exp Hematol 2012 Nov;40(11):945-52.doi:10.1016/j.exphem.2012.07.009. Epub 2012 Jul 27. PubMed
Tuncer HH, Gregory SA, Fung HC: High-Dose Chemotherapy with Autologous Stem Cell Rescue for Relapse after Allo-SCT in Multiple Myeloma: A Case Report. Bone Marrow Transplant Oct 2010. PubMed
 Krishnan A, Nademanee A, Fung HC, Raubitschek AA, Molina A, Yamauchi D, Rodriguez R, Spielberger RT, Falk P, Palmer JM, Forman SJ: Phase II trial of a Transplantation Regimen of Yttrium-90 Ibritumomab Tiuxetan and High-Dose Chemotherapy in Patients with Non-Hodgkin's Lymphoma. Journal of clinical Oncology 2008 Jan 1;26(1):90-5. Epub 2007 Nov 19. PubMed
Fung HC, Stif P, Schriber J, Toor A, Smith E, Rodriguez T, Krishnan A, Molina A, Smith D, Ivers, Kogut N, Popplewell L, Rodriguez R, Somlo G, Forman SJ, Nademanee A:. Tandem Autologous Stem Cell Transplantation for Patients with Primary Refractory or Poor Risk Recurrent Hodgkin Lymphoma. Biol Blood Marrow Transplant 2007 May;13(5):594-600. Epub 2007 Mar 23. PubMed
Sahebi F, Spielberger R, Kogut NM, Fung HC, et al.:  Maintenance Thalidomide Following Single Cycle Autologous Peripheral Blood Stem Cell Transplant in Patients with Multiple Myeloma. Bone Marrow Transplantation 2006 May;37(9):825-9. PubMed
Henry C Fung MBchB, FRCPE, Sunita Nathan MD, John J Maciejewski MD, PhD: Induction Chemotherapy Before Autologous Stem Cell Transplantation for Patients with Symptomatic Plasma Cell Myeloma----does it matter? Clinical Pharmacology: Advances and Applications (2010).  PubMed
A.M. Jimenez, Henry C Fung and Kent Chistopherson II: Strategies for Improving Transplant Efficiency in the Context of Cellular Therapeutics.  Transfusion 2011 Nov; 51 Suppl 4: 125S-137S.  doi: 10.1111/j. 1537-2995.2001.03375.x.   PubMed
The following ratings and reviews are based on verified feedback collected from independently administered patient experience surveys. The ratings and comments submitted by patients reflect their own views and opinions. Patient identities are withheld to ensure confidentiality and privacy. Learn more about our Patient Experience Ratings.
Ratings Breakdown
Loading ...
Patient comments
Loading ...