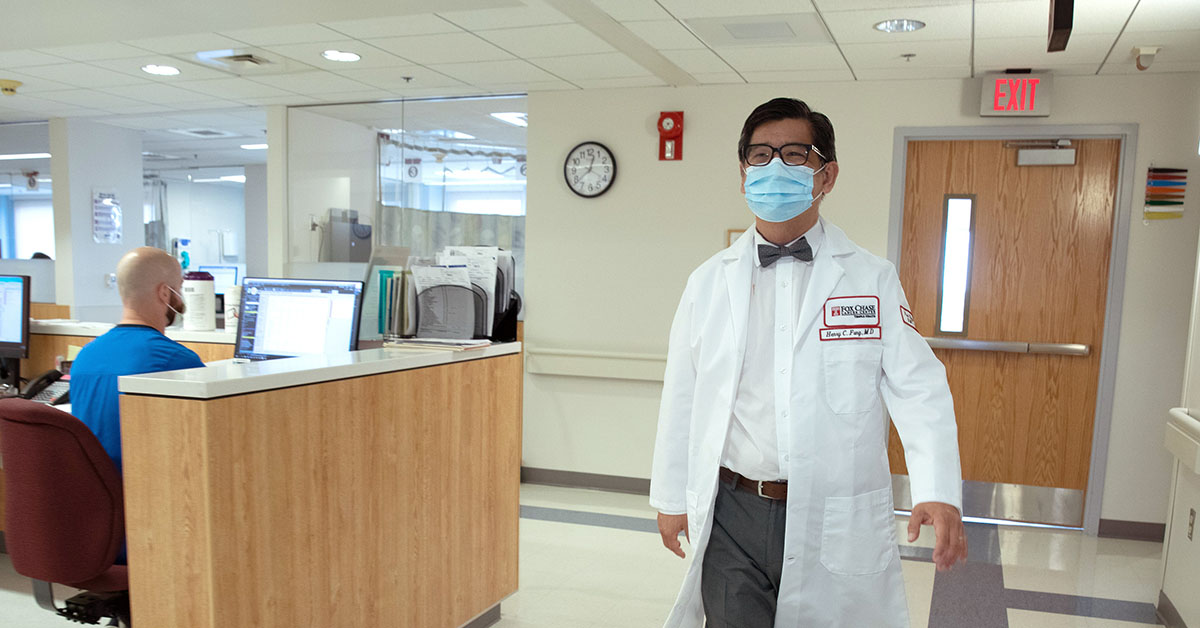 PHILADELPHIA (May 26, 2021)—Although there have been treatment advances over the years, multiple myeloma is still an incurable disease. It is characterized by periods of remission and relapse resulting in decreased survival outcomes following initial therapies. But now, Fox Chase Cancer Center is one of a handful of hospitals in the country to offer patients a new treatment option.
Idecabtagene vicleucel, also known by its brand name, Abecma, was recently approved by the Food and Drug Administration (FDA). Abecma is the first B-cell maturation antigen-directed chimeric antigen receptor (CAR) T cell immunotherapy for the treatment of patients with relapsed or refractory multiple myeloma after four or more prior lines of therapy, including an immunomodulatory agent, a proteasome inhibitor, and an anti-CD38 monoclonal antibody.
"In the clinical study that this approval was based on, Abecma produced rapid, deep, and durable responses in the majority of patients. It offers a treatment option to certain patients who did not have one before," said Henry Chi Hang Fung, MD, FACP, FRCPE, chair of the Department of Bone Marrow Transplant and Cellular Therapies at Fox Chase.
Abecma is a personalized immune cell therapy approved as a one-time infusion. It will be manufactured for each individual patient using the patient's own T cells. That will be done at Bristol Myers Squibb's (BMS) cellular immunotherapy manufacturing facility. Abecma was jointly developed by BMS and bluebird bio, which pioneered the lentiviral vector used to engineer the CAR T cells.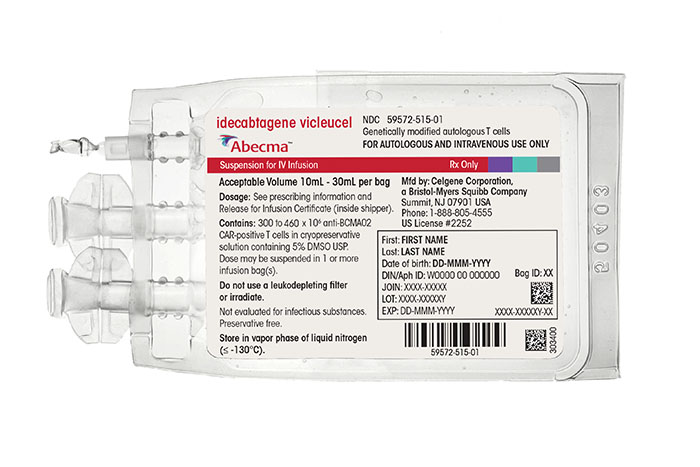 The FDA approval of Abecma was based on data from the KarMMa trial, which included 127 patients with relapsed or refractory multiple myeloma who had received at least three prior lines of therapy. Of the efficacy evaluable population of 100 patients, 88% received four or more prior lines of therapy and 85% were triple-class refractory.
In the study, the overall response rate for this population was 72%, and 28% of patients achieved a stringent complete response. The median time to response was 30 days and the median duration of response was 11 months for all responders.
According to BMS and bluebird bio, the safety profile of Abecma is well-established and predictable, including cytokine release syndrome and neurologic toxicities that are mostly low grade with early onset and resolution. Due to those risks and the specialized nature of administering cell therapy, Abecma will be available only at certified treatment centers like Fox Chase.
Abecma will be added to the list of other cutting-edge cellular therapies offered at Fox Chase, which is the only adult facility in Philadelphia that has obtained accreditation in immune effector cell therapy from the Foundation for Accreditation of Cellular Therapy. Another CART T cell immunotherapy that the center offers is Breyanzi (lisocabtagene maraleucel), another BMS therapy, which has been approved for the treatment of large B-cell lymphoma in patients when at least two previous treatments have not worked or have stopped working. 
Fox Chase also offers brexucabtagene autoleucel, also known by the brand name Tecartus, the first cell-based gene therapy approved by the FDA for the treatment of patients with mantle cell lymphoma, a type of B-cell non-Hodgkin lymphoma that affects the immune system. Another offering is axicabtagene ciloleucel, also known by its brand name Yescarta, the first CAR T-cell therapy approved for indolent follicular lymphoma, a form of indolent non-Hodgkin lymphoma.