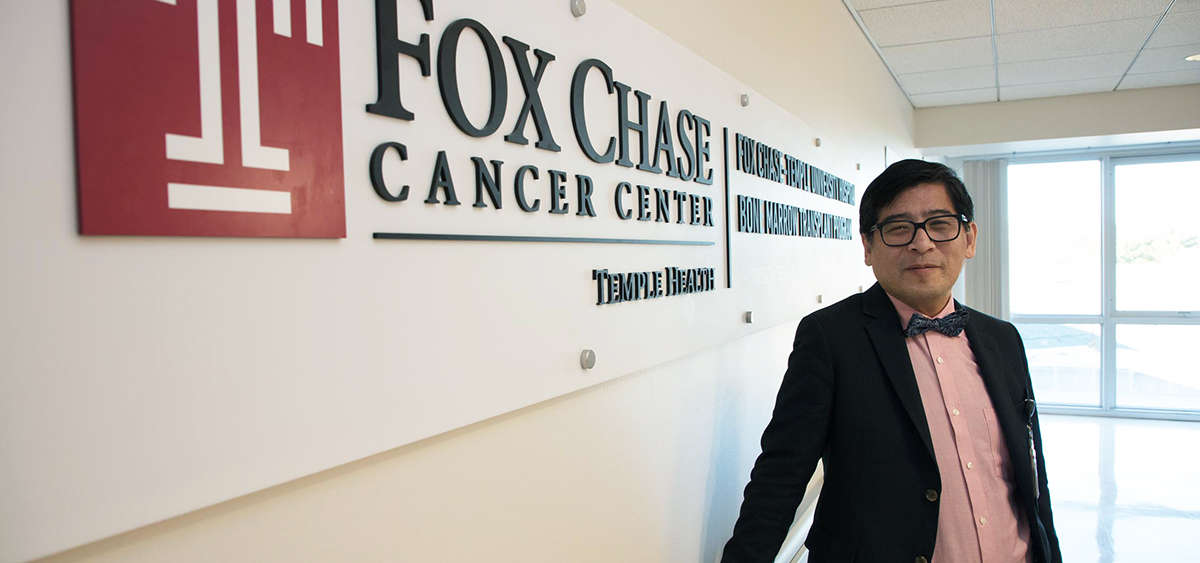 PHILADELPHIA (December 20, 2019) – The Fox Chase-Temple University Hospital Bone Marrow Transplant Program has been recognized for performing better than expected for successful transplant procedures, according to a recent analysis. Fox Chase was the only adult center in the tristate area to achieve this distinction. The only other center in Pennsylvania to be recognized was the UPMC Children's Hospital of Pittsburgh.
In a review performed by the Center for International Blood & Marrow Transplant Research (CIBMTR), of the 180 transplant centers in the United States, only 12 adult and five pediatric centers were rated as performing above expectations.
"We manage our patients together and this contributes significantly to the superior outcomes," said Henry Fung, MD, FRCPE, director of the transplant program. "Our patient survivals compared favorably to most transplant centers across the country."
As part of the requirements established for tracking stem cell therapy in the United States, the CIBMTR performs these annual surveys of patient outcome and survival data for all allogeneic transplants to measure the quality of care and treatment.  
Started in 1990, the Fox Chase-Temple BMT program performs over 100 blood and bone marrow transplants a year, procedures that improve long-term outcomes for patients with blood-related disorders and blood cancer.
The state-of-the-art facility at Jeanes Hospital, which is adjacent to Fox Chase, allows Fung and his multidisciplinary team to provide excellent comprehensive care throughout treatment. Physicians and nurses are specially trained in blood and bone marrow transplantation procedures and can provide an array of treatment options tailored to each patient.
In addition to the expert medical care, the program offers opportunities for patients and their caregivers to access resources that can assist with some of the challenges associated with blood and bone marrow transplants.  
Fung emphasized the importance of this personalized, hands-on approach to treatment and is proud of his team's efforts to provide the highest quality care. "We work closely with the transplant recipients and caregivers before, during, and after the transplant. They are always part of the team."
As a hematologist-oncologist, Fung focuses on stem cell transplant therapy for patients with leukemia, lymphoma, and other life-threatening blood disorders. He attributes much of the BMT program's excellence to the dynamic and nuanced care the center is able to provide.
Fung believes much of the center's continued success will be due to a robust quality improvement program that provides it with continuous feedback on their quality of care. "We can always do better," he said.