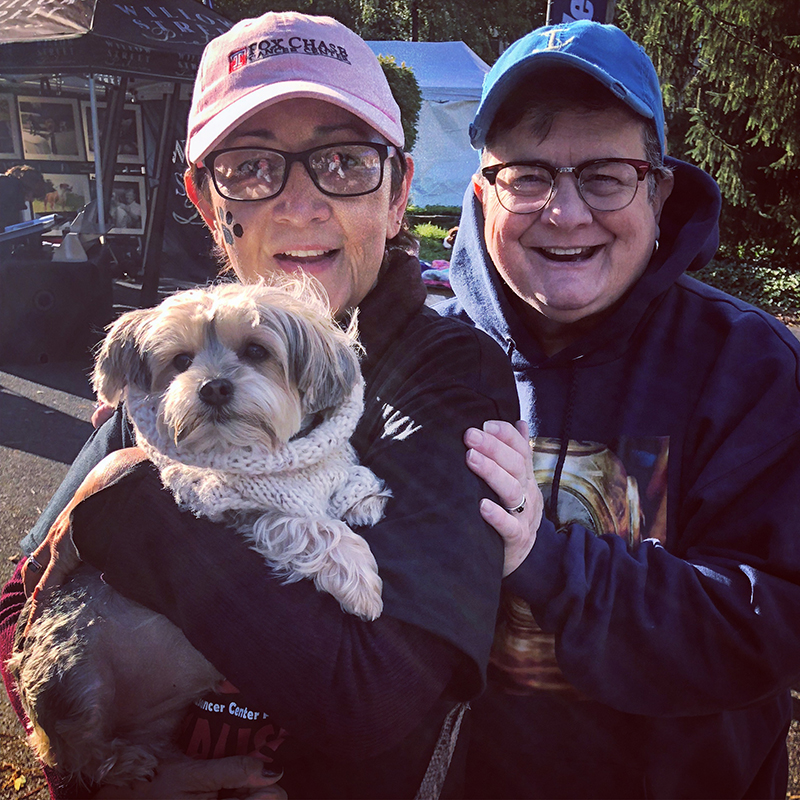 Since 1965, the Board of Associates of Fox Chase Cancer Center has made a tremendous impact on cancer research and care by fundraising and volunteering for the Institution. As the Board expanded, chapters were established to pursue their unique funding interests and activities. One of the first chapters to form was The Friends of Fox Chase Cancer Center in 1969, making 2019 the 50 year anniversary for the chapter. What makes this chapter so special is that it is completely comprised of staff who volunteer in addition to their everyday responsibilities to improving patient comfort and care. These inspiring employees have invested their personal time and resources to ensure the chapter can provide extra special patient comfort items, clinical care improvements, staff training, and more.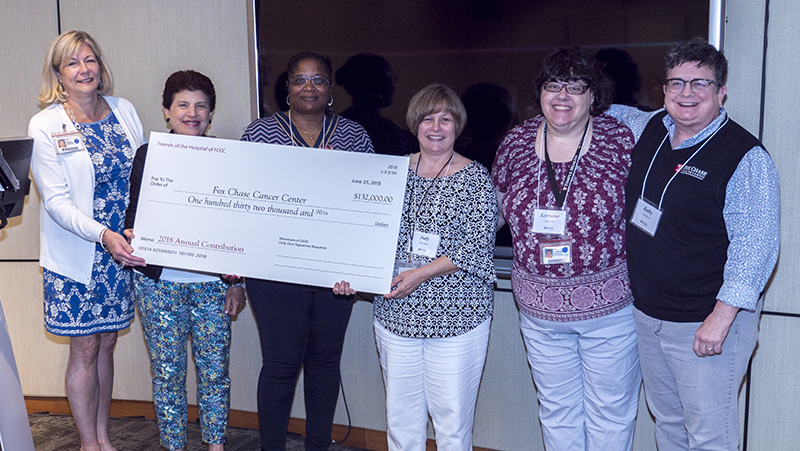 As employees, Friends' members witness first-hand what patients are experiencing and the challenges they face. They dedicate their fundraising efforts to bring services and items that support and comfort patients, including: convenient benches in long hallways, wheelchairs, blanket warmers, daily newspaper delivery, charging stations, prayer books, and more. They may additionally help cover cost of wigs for individuals who lose hair during chemotherapy. All of these offerings are to help improve the patients' quality of life. Additionally, the chapter funds efforts that directly support clinical care including: surgical pillows for patients to use post-operation, recliners instead of flat beds to help patients sit upright, devices to help tracheotomy and laryngectomy patients communicate, lymphedema sleeves, and advanced equipment for Radiation Oncology and the Women's Cancer Center. They also offer scholarships to employees who will use their education for the betterment of patient care.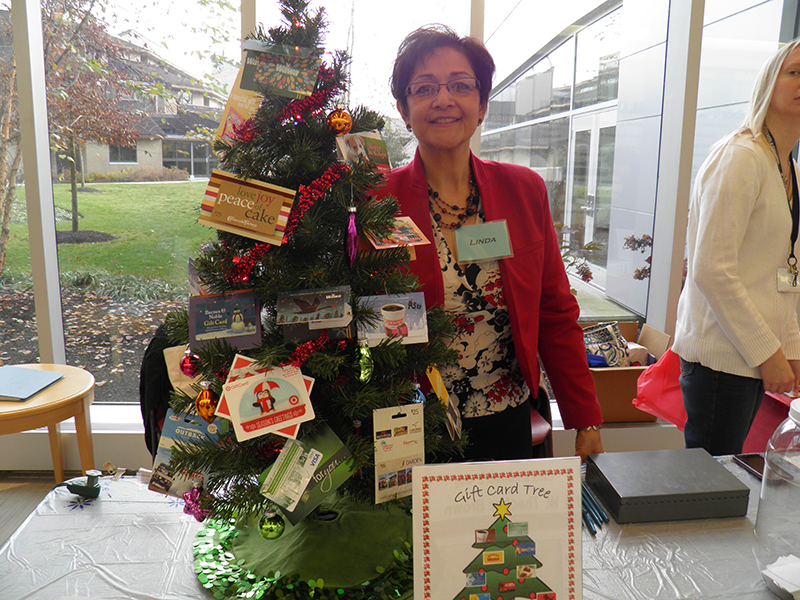 Friends of Fox Chase Cancer Center chapter president, Linda Hammell, explained that it's about more than improving the patient experience. The chapter hosts events for these groups to enjoy together, such as the annual Spring Festival and Holiday Craft Fair, where vendors line the halls of The Robert C. Young, M.D., Pavilion to sell homemade goods. The hall is filled with patients, visitors, and employees alike, appreciating the opportunity to leave their hospital beds, the clinic, or the lab for an entertaining activity. That feeling is the same reason the chapter commissions murals to be painted around the Center, and coordinates unique retailers for daily sales at Fox Chase.
The retailers that the Friends Chapter host have become a favorite of patients, employees, and visitors. Set up adjacent to the hospital gift shop, the special sales feature items including linens, jewelry, books, fashion, and sweets. Most sellers donate a minimum of 20% of their proceeds back to the Friends, and as Hammell shares, "usually more because they are so inspired by what they see while they're here." These efforts are an offspring of the hospital gift shop, Karen's Korner, managed by the Friends' own Kathy Dollard. What began as a cart on the outpatient registration area is now its own shop, providing goods to patients, visitors, and staff, such as reusable water bottles, toiletry products, scarves, journals, and many "just for fun" items too.While it's called a 'gift shop,' Karen's Korner has become much more than that.  Inviting all to enjoy the scents, the sights, the sounds, while promoting a tactile environment.  A momentary escape from a chaotic day.
All proceeds from the store are funneled back through the chapter to benefit patient care services at Fox Chase.
Although it is tempting to plan a celebration of 50 years, Hammell and the chapter feel the time and resources necessary would be better utilized to benefit Fox Chase patients. Still, Hammell's sentiment certainly celebrates the group's purpose, and the reason they've been such a success for 50 years, "When you open your eyes with purpose it opens your heart, there is no turning back.  You see it, you feel it, and you know it is the right thing to do."