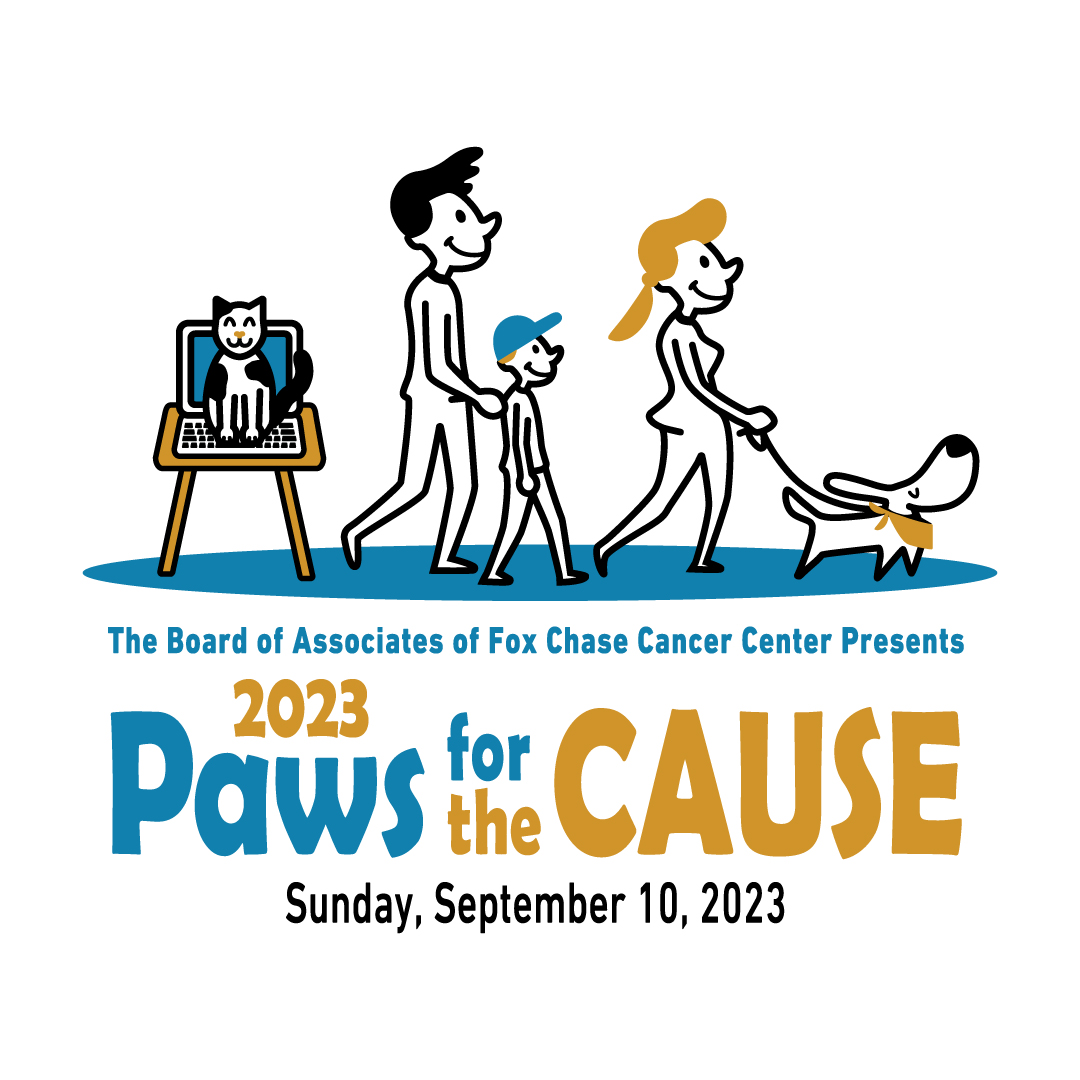 Paws for the Cause 2023 Registration is Open!
The Fox Chase Cancer Center Board of Associates will host the 24th Annual Paws for the Cause on Sunday, September 10, 2023 from 9 AM to 12 PM.
In addition to a one-mile walk around the Fox Chase campus, participants will enjoy food, music, entertainment for children, contests and prizes, and more. A variety of vendors and animal rescue organizations will be on hand the day of the event.
With your support, we raised over $153,000 to support cancer research at our 2022 event!
We look forward to welcoming you back to campus in 2023.
Thank you for supporting the Board of Associates and Fox Chase Cancer Center. We look forward to seeing you in September.
For more information, email [email protected] or call 215-728-2441.
Be sure to follow the Ambassadors of Fox Chase Cancer Center on Facebook for updates on other Fox Chase events, and for information regarding next year's Paws for the Cause as it becomes available.
Meet our 2023 Patient and Physician Ambassadors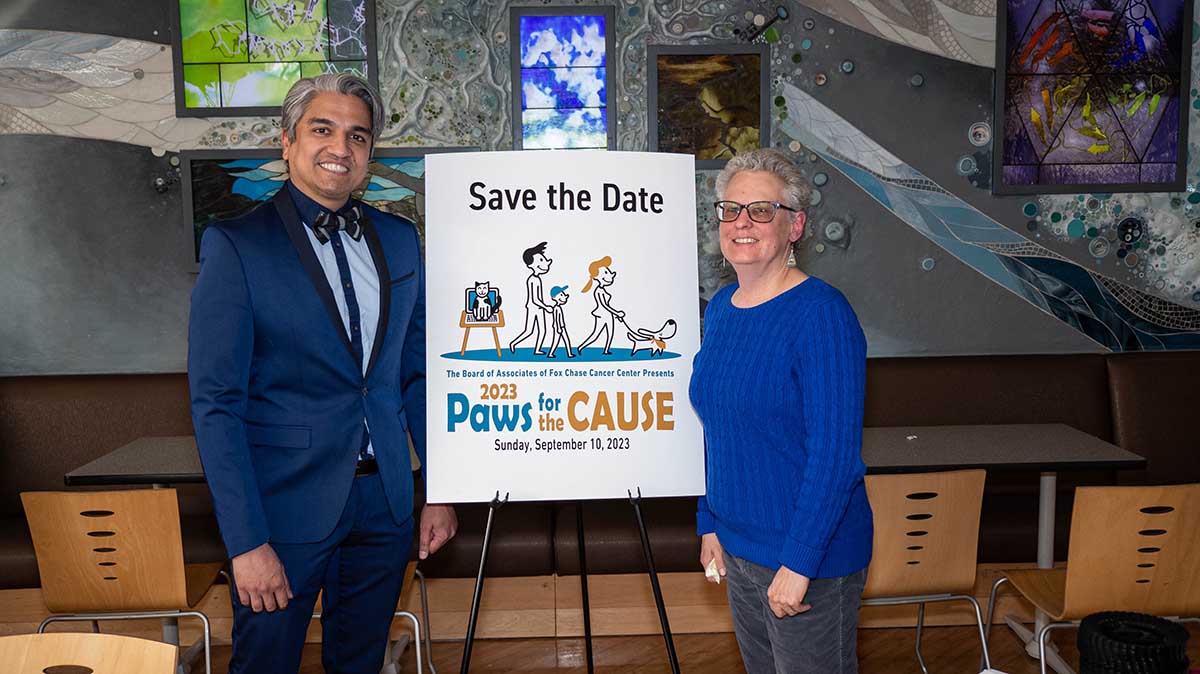 We are pleased to welcome Dr. Abhishek Aphale as our Physician Ambassador, and Elaine Spangler as our Patient Ambassador for our 24th Annual Paws for the Cause!
Paws for the Cause 2022 Highlights