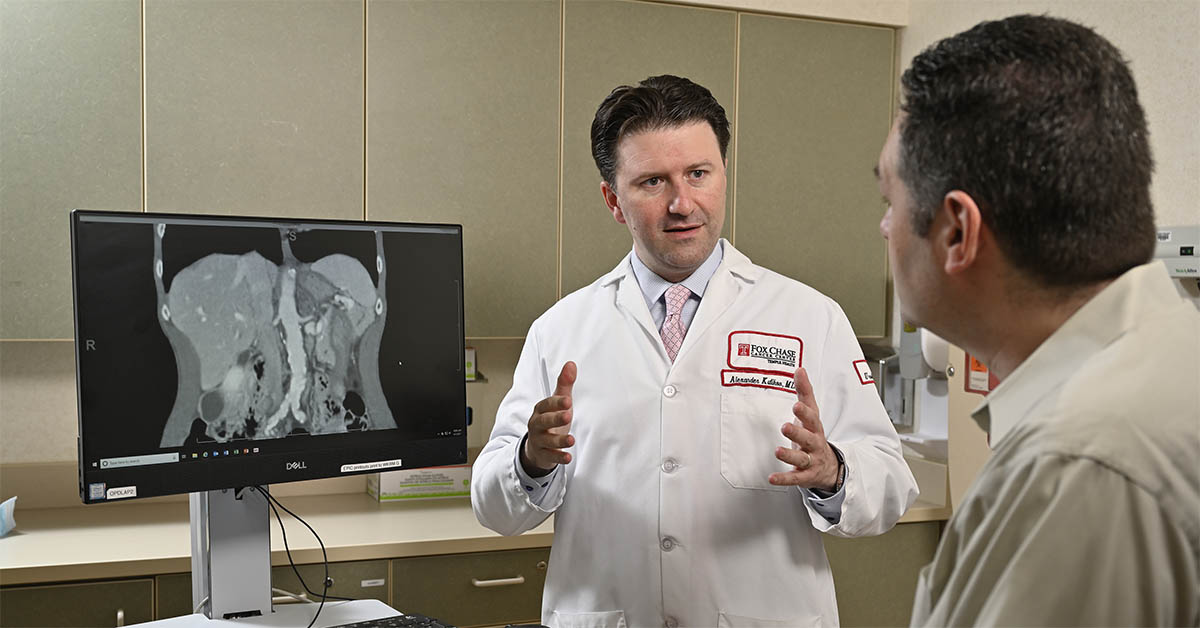 When faced with a prostate cancer diagnosis, remember that there are various treatment options depending on the cancer's stage, your risk (as defined by your Gleason Score), life expectancy, and the potential impact of both the disease and its treatment on your quality of life. At Fox Chase Cancer Center, our experienced prostate cancer team works with you to determine the best course of treatment.
For example, if you have very low-risk cancer or are at an advanced age, you might choose not to actively treat the cancer when it is diagnosed. On the other hand, if your cancer is high-risk, combining surgery, radiation, and/or systemic therapy may be the best option.
No single treatment type fits every patient — instead, it's a question of what will work best for you, your cancer, and your situation. Note that you may need more than one type of treatment, depending on how aggressive the cancer is. Remember that you should always feel free to seek out an informed second opinion about your diagnosis or recommended courses of treatment.
Your Treatment Options
Treatment for prostate cancer depends on the stage, type, and grade of your tumor; whether it has spread to other tissues; and your age, health history, and personal goals. Your personalized treatment plan will be created after consultations with multiple physicians within our multidisciplinary team and may include a combination of one or more of the following treatment options: 
Our doctors are also actively involved in developing new therapies for treating prostate cancer. Through clinical trials, we are able to offer our patients access to promising treatments and experimental therapies that may not be available elsewhere. Ask your Fox Chase doctor if a clinical trial is right for you.