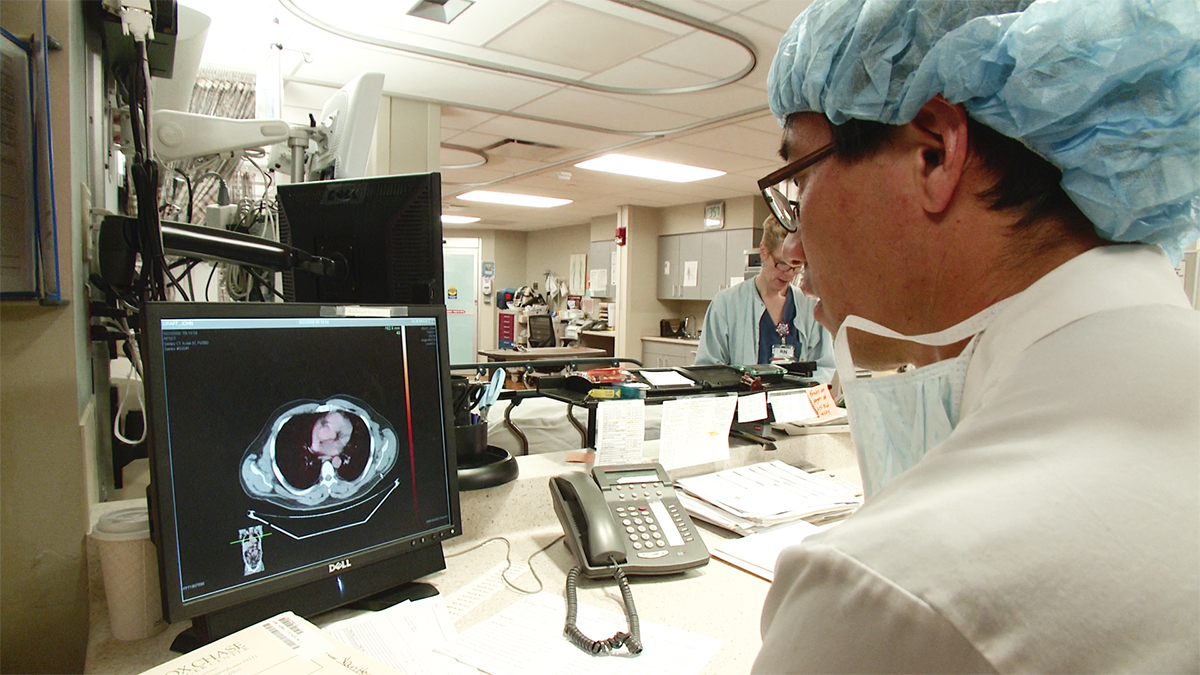 Cryosurgery's Clinical Benefit: Delays Needed for Hormone Therapy for Most Men with Locally Recurrent Prostate Cancer
A recent Fox Chase Cancer Center study showed that 80 percent of men who have cryoablation surgery for recurrent prostate cancer can safely delay the start of androgen deprivation therapy (ADT) for two or more years and, as a result, avoid the risk of cardiac damage and other serious side effects related to the hormone treatment.

For the 20 percent of study participants who eventually received ADT, they were able to delay the start of that treatment by a median time of nine months, with some lasting more than two years before needing it. More than half of the men in the study saw their PSA level drop to undetectable levels after cryosurgery, as well.

As a result, Fox Chase physicians determined that local cryosurgery is a viable option to delay or even avoid ADT for many of these men. The abstract appears in the Journal of Urology, and the group presented their study at the American Urological Association (AUA) annual meeting in May 2018.

"Our hypothesis was that salvage cryoablation could help these men delay the start of ADT, and therefore avoid the toxic side effects," says David Chen, MD, FACS, the lead author and a urologic oncologistat Fox Chase. "The results exceeded our expectations, with about 80 percent of the men not having needed ADT at all more than two years after the cryosurgery. It's possible that many of them will not need further treatment."

The research team studied 52 men with non-metastatic prostate cancer that was first treated with radiation therapy and eventually reappeared within the prostate. They were the sort of patients that will often receive ADT as a second line therapy. Instead, the men received cryosurgery (also called salvage prostate cryoablation), a procedure that freezes the cancer cells to kill them.

ADT is commonly administered to many men whose prostate cancer returns after initial radiation treatment. The therapy's side effects include heart disease, osteoporosis, hot flashes, psychological issues, weight gain, impotence, reduced or absent sexual desire, and more, with effects increasing the longer the therapy is given.

According to Chen, about half of men with localized prostate cancer are treated with radiation as a first line therapy and between five and 10 percent of those men will experience a local recurrence.

In salvage cyroablation, surgeons use ultrasound to guide probes into the prostate and introduce extremely cold gas to freeze prostate tissue. The technique destroys both healthy and diseased cells. Some 56 percent of the study's men had no  an undetectable PSA following the procedure, suggesting that salvage cryoablation could have a curative effect on locally recurrent prostate cancer.

"This study's findings can be a helpful tool for patients and their doctors to frame their discussions about delaying or avoiding hormone therapy," he says.

Other than skin cancer, prostate cancer is the most common cancer among American men, with 2018 seeing about 164,690 new cases and about 29,430 deaths from the disease.