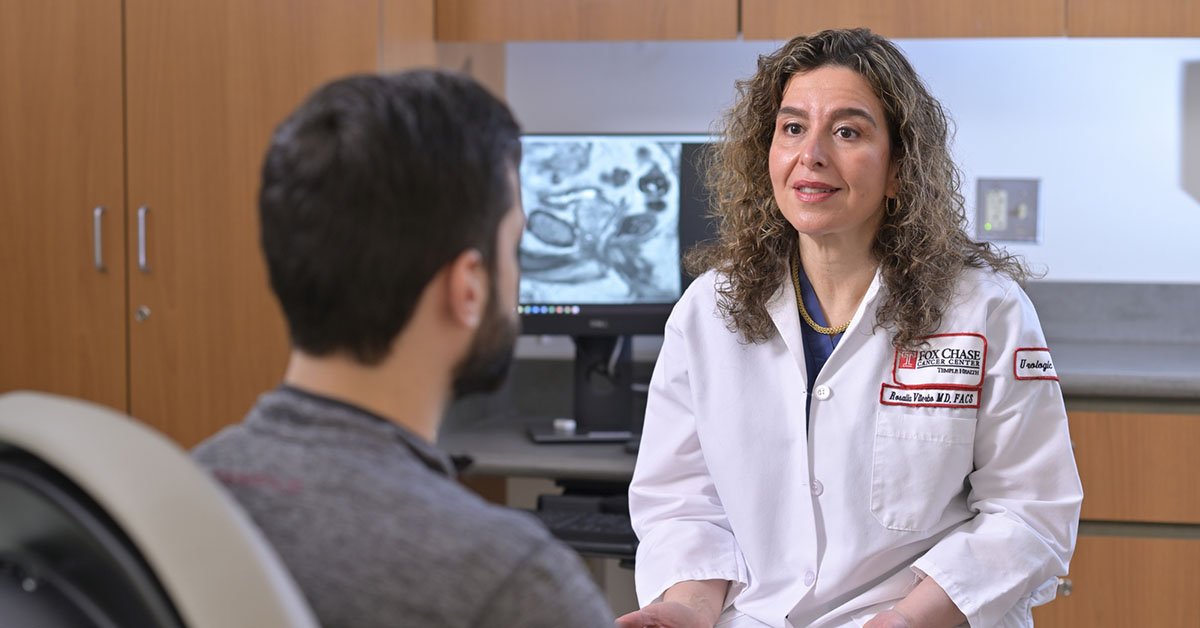 When you're faced with the risk of prostate cancer, you'll want medical advice and care from experienced, compassionate professionals who are leaders in their field. At Fox Chase, we have offered comprehensive approaches to diagnosis, treatment and follow up support for more than 100 years.
Why Choose Fox Chase?
Highest designation from the National Cancer Institute (NCI) as a Comprehensive Cancer Center, an elite center recognized for excellence in cancer treatment, research, prevention and education
Multidisciplinary team of physician leaders in the genitourinary field
Full spectrum of care for prostate cancer — from detection through survivorship
Significant experience with open, endoscopic, laparoscopic, and robotic surgery
Access to clinical trials for emerging and innovative therapies for prostate cancer
Appointments with our prostate cancer specialists
Our multidisciplinary prostate cancer specialists are not only using some of the latest treatments and technology available for prostate cancer today, but are also involved in clinical trials and risk assessment research that may offer you access to innovative treatments today and breakthroughs for you and other patients in the future. In addition, we take a comprehensive approach to treating your condition, with nurse educators, social workers, and other specially trained staff members who truly make a positive difference during a difficult time, providing you with emotional support, advice, and coping strategies when you need them most.