Sameer A. Patel, MD, FACS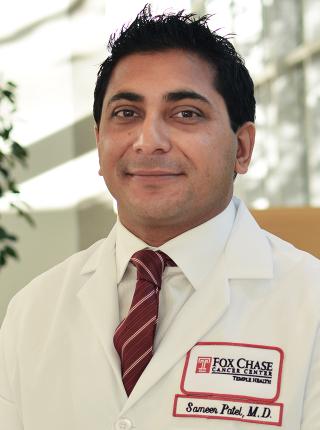 Chief, Plastic and Reconstructive Surgery
Associate Professor, Department of Surgical Oncology 
Attending Surgeon
NCCN, Breast Cancer Panel Member
Specialties
Treatment Focus
Reconstructive microsurgery; breast reconstruction, including free tissue transfer (TRAM, muscle-sparing TRAM, DIEP, latissimus dorsi) flaps; head and neck reconstruction; extremity reconstruction; complex abdominal wall reconstruction; complex chest wall reconstruction; melanoma and nonmelanoma skin cancer reconstruction; perineal reconstruction; soft tissue sarcoma reconstruction
Key Awards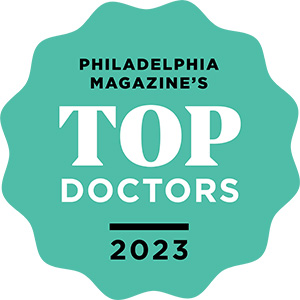 Treatment Philosophy
I came to Fox Chase Cancer Center in 2007 after completing my fellowship in microsurgical reconstruction. Since deciding to enter the field of plastic surgery, I knew I wanted to specialize in reconstruction. I chose this specialty to improve quality of life for patients by helping to restore appearance and function after cancer treatment.
I was attracted to Fox Chase because of the access to resources in caring for surgical patients with cancer. In my practice, I see people who have been diagnosed with various cancers, including breast, head and neck, melanoma and non-melanoma skin cancer. Often, my patients may require speech therapy, support services and treatments, such as radiation therapy or chemotherapy, in addition to surgery. Fox Chase's multispecialty approach and status as a comprehensive cancer center gives these patients integrated care to meet all their needs.
My patients often have many questions. Their concerns range from choosing the best surgical option to pain management and recovery time. It is important to me to spend as much time as needed during my consultations with each person. From this first meeting through recovery, my goal is to provide the best care possible and to ensure my patients know and understand what to expect.
In addition to performing surgery, I study surgical outcomes of head and neck cancer patients to find new ways of maximizing function and improving appearance, including the use of advanced computer-aided, patient-specific surgical planning techniques. I also gather research data on breast reconstruction procedures to determine which options may be best for different types of patients.
Educational Background
Fellowship, Microsurgical Reconstruction, University of Texas M.D. Anderson Cancer Center, Houston, TX
Residency, General Surgery and Plastic and Reconstructive Surgery, Montefiore Medical Center, Albert Einstein College of Medicine, Bronx, NY
New Jersey Medical School, University of Medicine and Dentistry of New Jersey, Newark, NJ, 1998
Certifications
American Board of Surgery
American Board of Plastic Surgery
Memberships
National Comprehensive Cancer Network (NCCN)
American Society of Reconstructive Microsurgery
IVY Society of Pennsylvania
American Association of Plastic Surgeons
Honors & Awards
Philadelphia Magazine Top Doctors, 2016, 2018-20
America's Top Doctors®, 2015-17
Philadelphia Magazine Top Doctors, Rising Star Under 40, 2012
Research Interests
Breast reconstruction
Head and neck reconstruction
The following ratings and reviews are based on verified feedback collected from independently administered patient experience surveys. The ratings and comments submitted by patients reflect their own views and opinions. Patient identities are withheld to ensure confidentiality and privacy. Learn more about our Patient Experience Ratings.
Ratings Breakdown
Loading ...
Patient comments
Loading ...