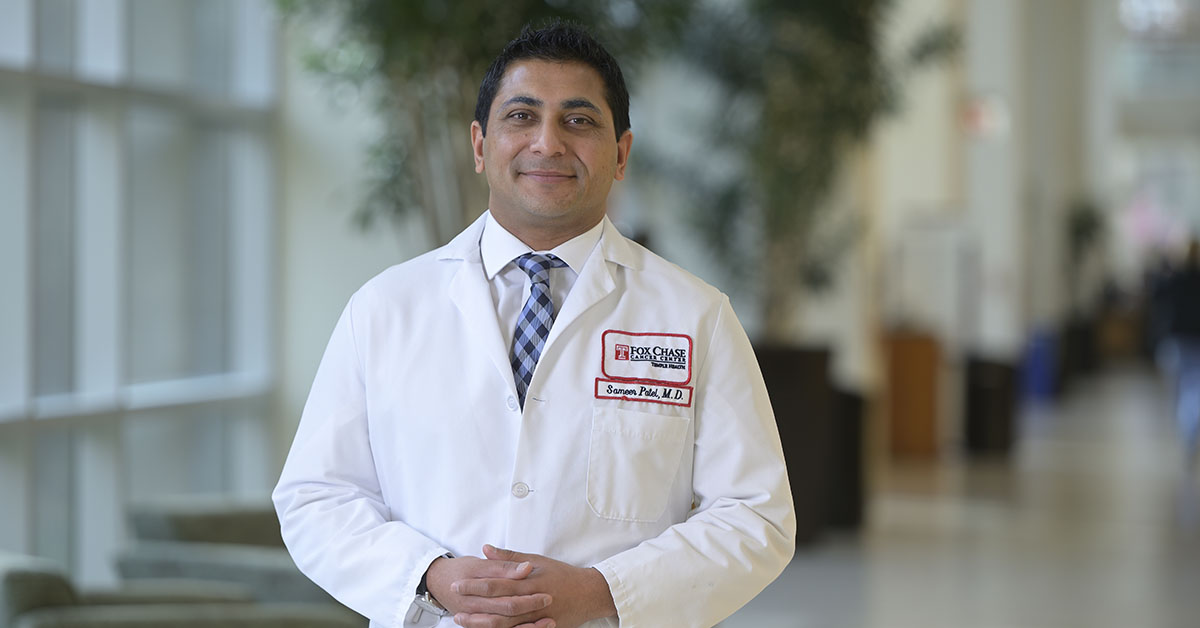 PHILADELPHIA (April 8, 2021)—A study from researchers at Fox Chase Cancer Center has shown that while complication rates differ among methods of reconstructive breast surgery, both implants and autologous methods that use a patient's own tissue are safe options.
Many women seek reconstructive breast surgery following a mastectomy, the surgical removal of one or both breasts. Misconceptions remain, however, about the outcomes related to the various options for reconstruction. The researchers concluded from this study that although the three main types of procedures are safe, understanding the options available is paramount for patients undergoing reconstruction.
"We compared outcomes from various techniques of breast reconstruction. Broadly speaking, reconstruction can be separated into two categories—implant and autologous, which means using the patient's own tissue. We compared the 30-day complication rates among implant reconstructions, pedicled reconstructions, and free-flap reconstructions," said Sameer A. Patel, MD, FACS, lead author on the study.
Patel is chief of the Division of Plastic and Reconstructive Surgery and associate professor in the Department of Surgical Oncology at Fox Chase, and the chief of Plastic and Reconstructive Surgery at Temple University Hospital. He conducted the study with colleagues at other centers, including Temple University Hospital, which is part of the Temple Health System, as is Fox Chase.
An implant reconstruction is performed by using a synthetic breast implant to reform the shape of the breast following mastectomy. A pedicled reconstruction involves transferring tissue from another part of the body by moving it around an attached piece of tissue known as a pedicle. In a free-flap procedure, tissue is taken from one part of the body, along with a blood supply from an artery or vein, and attached to another part of the body.
The study examined data from 23,834 patients who underwent breast reconstruction surgery using one of these three methods between 2011 and 2016. Researchers used data from the American College of Surgeons National Surgical Quality Improvement Program database, which documents complications and their frequency in the 30 days following surgery.
Data sets showed that implant reconstruction was the most common, comprising 87% of reconstructive surgeries recorded, and had less short-term postoperative complications than free flap and pedicled flap reconstructions.
"When we looked at complications like venous thromboembolism, infection, postoperative bleeding, and others, we found those complications were very low across all groups, confirming the safety of each of these options. We found that some specific complications risks varied based on the type of reconstruction, but that these complications remained low, even in the longer free flap procedures. This confirms that autologous tissue reconstruction is a safe option for those patients who do not want to use implants," said Patel.
He added that although the study was limited to the examination of short-term complications, this work is a helpful step in informing patients about the risks and benefits of each type of surgery and providing them with options best suited to their situation.
"This data is also meaningful in that it helps to change perceptions about various types of breast reconstruction that exist not just among patients but surgeons as well," said Patel.
The study, "Early Postoperative Outcomes in Implant, Pedicled, and Free Flap Reconstruction for Breast Cancer: An Analysis of 23,834 Patients From the ACS-NSQIP Datasets," was published in Breast Cancer Research and Treatment.