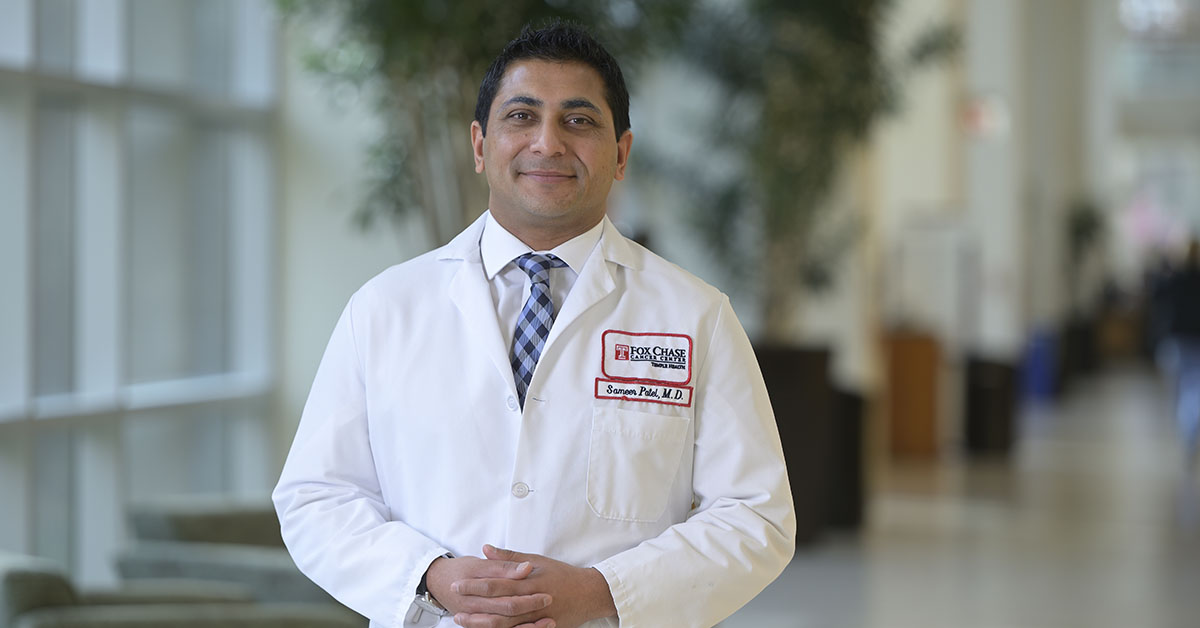 PHILADELPHIA (March 29, 2021)—Sameer Patel, MD, FACS, chief of the Division of Plastic and Reconstructive Surgery in the Department of Surgical Oncology at Fox Chase Cancer Center and the Temple University Health System, has co-authored a new textbook, "Cosmetic Breast Surgery."
The text, which is published by Thieme, explores the latest on breast augmentation, lift, reduction, and revision surgery. These subjects and others are covered in six sections, which each include methods and techniques to help surgeons master different surgical approaches and improve outcomes.
"One of the many unique aspects of this book that sets it apart from what is already on the market is a focus on more contemporary topics. Among these are chapters on gender-affirmation breast surgery, the use of social media for marketing practices related to cosmetic breast surgery, breast implant illness, male-aesthetic breast surgery, and breast implant-associated anaplastic large cell lymphoma," said Patel, who is also an adjunct professor at Temple's Lewis Katz School of Medicine.
Patel worked on the textbook with C. Bob Basu, MD, MBA, MPH, FACS, a board certified plastic surgeon practicing in Houston. Patel added that the contributors to the textbook have contributed significantly to the field of cosmetic breast surgery.
"Many of the contributors to our textbook are thought leaders in the field of cosmetic breast surgery and have national and international recognition. Their perspective on the topics covered in the textbook will be helpful not only to residents and fellows in training, but also to practicing surgeons," he said.
Patel is certified by the American Board of Surgery and the American Board of Plastic Surgery and has been recognized as one of Philadelphia Magazine's Top Doctors for 2020. In addition to performing surgery, Patel studies surgical outcomes of head and neck cancer patients to find new ways of maximizing function and improving appearance. 
He is a member of the American Society of Reconstructive Microsurgery, American Society of Plastic Surgeons, the IVY Society of Pennsylvania, and the Breast Cancer Panel for the National Comprehensive Cancer Network.