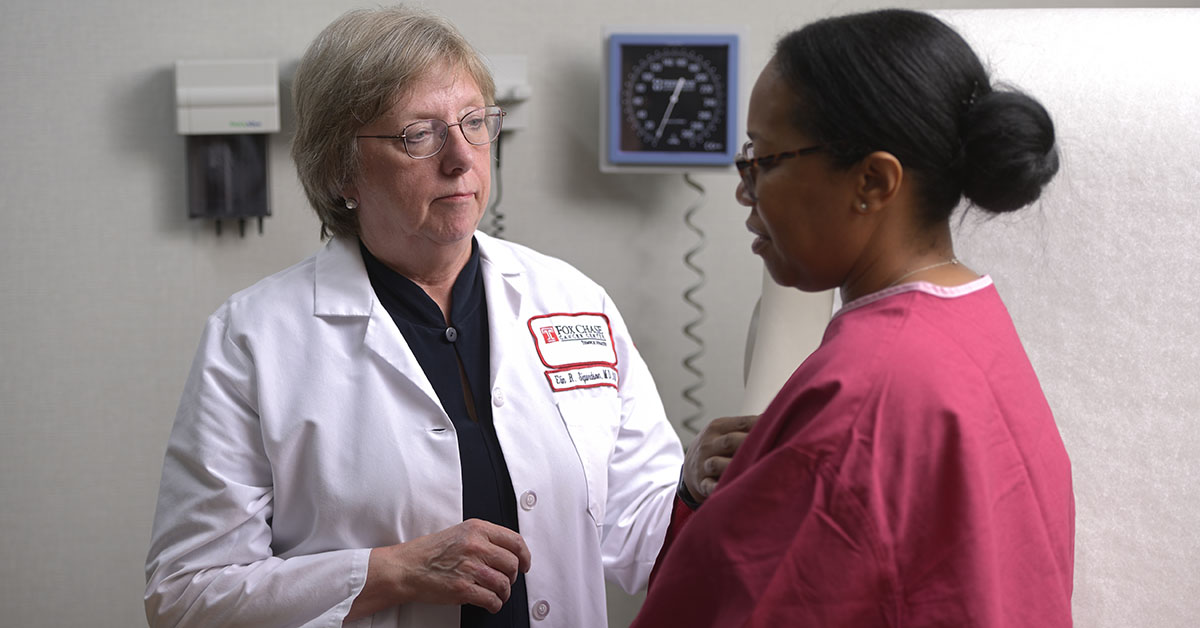 At Fox Chase Cancer Center, our multidisciplinary medical team works closely to accurately diagnose your breast cancer and help you understand your options so that you can make an informed decision about your treatment.
As a regional and national leader in cancer care, Fox Chase has a wealth of experience treating all types of breast cancer.
Our skilled breast cancer team meets regularly to review patient cases and map out a personalized treatment plan. We strive to treat your cancer in the least invasive way possible using innovative surgical techniques and combination therapies that give you the best chance of a successful outcome.
Our doctors are also actively involved in developing new therapies for treating breast cancer. Through clinical trials, we are able to offer our patients access to promising treatments and experimental therapies that may not be available elsewhere. Ask your Fox Chase doctor if a clinical trial is right for you.
Your Treatment Options
Treatment for breast cancer depends on the stage, type and grade of your cancer; whether it has spread to other tissue; and your age, health history and personal goals. During one visit to the Naomi and Phil Lippincott Breast Evaluation Center, your entire team of specialists (including the surgeon, medical oncologist and radiation oncologist) works side-by-side to develop a comprehensive treatment plan tailored especially for you.
Learn more about the different treatment options offered at Fox Chase Cancer Center:
Radiation Therapy for Breast Cancer →