"It's the personal touch that really made the difference in my care. I never felt like I was a burden at Fox Chase."

‐David Hiltgen
My kidney cancer was discovered at the worst time: right at the start of the COVID-19 pandemic.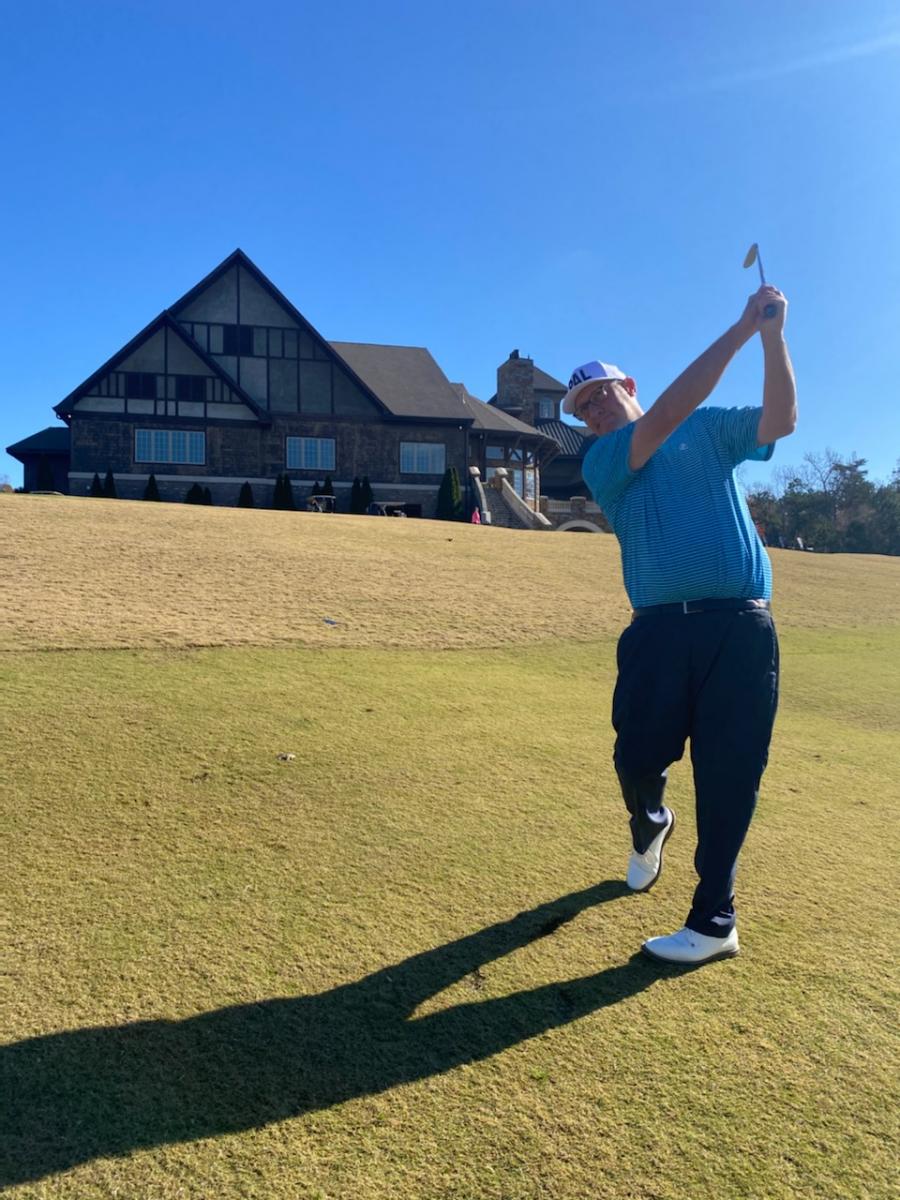 It was February 2020, and I was in Minneapolis for work when, right in the middle of a meeting, I felt excruciating pain in my lower left abdomen. I figured it must be indigestion, so I went back to my hotel and took some over-the-counter pain medicine. By the time I got home to South Carolina, the pain was gone, so I didn't think much of it. That was until it returned about a month later. This time, the pain was so bad that I drove myself to the emergency room.
By the time the doctors could see me, I had Googled my symptoms and determined that I must have the same digestive condition as my mother: diverticulitis. However, when my CAT scan came back, they told me that it was something else. The pain was coming from a 6-millimeter kidney stone in my left ureter. On top of that, I also had a 4.5-centimeter mass on my right kidney, and I needed to see a urologist to get it checked out.
At that point, everything was shutting down due to the pandemic, so it took me more than three weeks to get a telehealth appointment with a local urologist. By the time we spoke, he wasn't able to be in his office due to lockdown restrictions and couldn't remotely access my imaging during my appointment. It took another week for him to review my test results, and when he called, he told me the mass could be cancerous.
Connecting With a Survivor
At that point, I started looking at places where I would consider being treated. I'm originally from the Philadelphia/Bucks County area, so I looked at all the big healthcare names around there because I wanted to go somewhere where I'd have family support. That's where Fox Chase really stood out. It was the only place that featured urologic oncology physician profiles and patient stories on their website.
As I was reading the kidney cancer testimonials, I came upon the story of Tony Sundermeier. He's a pastor who was treated for cancer 10 years ago at Fox Chase, so when I Googled him and saw that he was alive and doing well at his church, I decided to send him an email.
This was on Good Friday, and to my surprise, he emailed me back in 10 minutes. We exchanged phone numbers and he shared his story with me over the phone. He ended the call by advising me to get a second opinion from Dr. Robert G. Uzzo, a surgical oncologist at Fox Chase. I figured I'd never get on this doctor's calendar if he was as good as everyone said, especially during the COVID-19 pandemic. But ultimately, I decided it was worth a shot.
About a week later, I went on the Fox Chase website to request an appointment. Within 30 minutes of submitting that request, someone called me to go through my insurance information and start planning a telehealth appointment with Dr. Uzzo. By the next day, I had an appointment scheduled with Dr. Uzzo the very next week.
A Supportive and Understanding Oncologist
When we spoke, Dr. Uzzo agreed with my urologist that what I had was likely renal cell carcinoma. He recommended a partial nephrectomy. What really impressed me during my telehealth appointment was his level of support and understanding. He literally drew pictures on a notepad and put them up against his camera to explain things!
Dr. Uzzo told me that due to the location of the tumor, it would be a complex (yet doable) procedure. At the end of the call, I asked him if he would be able to do my surgery. When he said yes, I was astonished!
I was further amazed when Dr. Uzzo's administrative assistant and nurse called the very next day to tell me I needed to come to Philadelphia for a COVID-19 test on May 11th for my procedure on May 13th.  It meant that within two weeks of contacting Fox Chase, I was scheduled to be on the operating table, in the middle of a pandemic, with the Chairman of the Department of Surgical Oncology at Fox Chase Cancer Center performing my operation. I couldn't believe it! I was nervous, but I felt immense relief too.
An Unparalleled Level of Care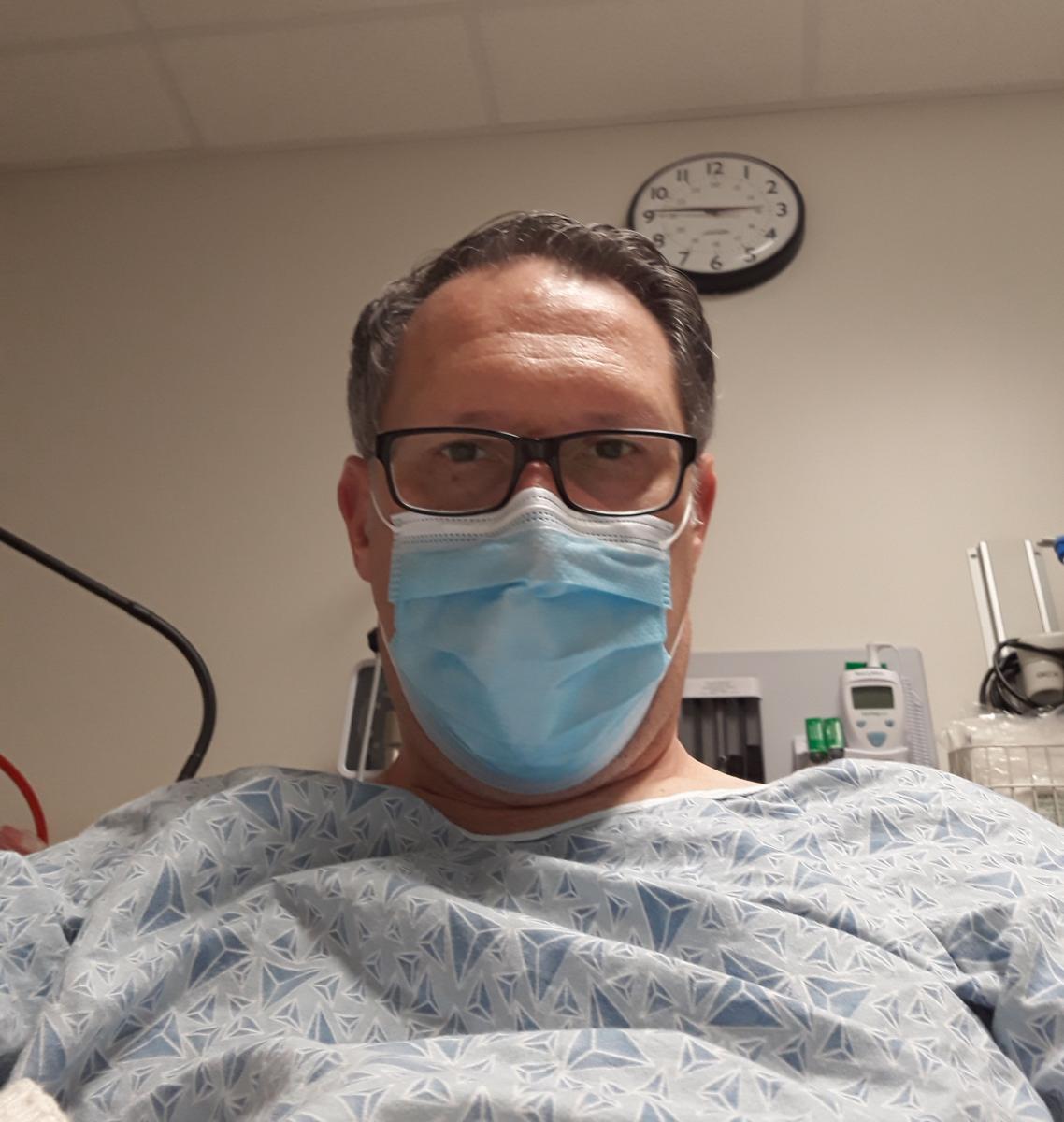 On the day of my surgery, my sister-in-law dropped me off in front of Fox Chase. She couldn't come in due to pandemic restrictions, so I was on my own. However, as soon as I got inside, someone was there to take care of me every step of the way. I felt supported and reassured by everyone I was in contact with, from the receptionist to Dr. Uzzo, who took 20 minutes just to chat with me before the surgery began.
I felt like I was the only one there. It felt like the type of care that you would expect on a luxury cruise liner, not from people who are literally trying to save your life! That level of care continued throughout my hospital stay post-surgery. The nurses were incredibly attentive and professional, and I was even impressed by the food.
The day after I left the hospital, I found some blood clots in my urine, so I called Fox Chase. It was a Sunday, and to my surprise, they put me through to Dr. Uzzo on his personal line! He told me that what I was experiencing was normal and that I should drink some Gatorade. Six hours after I followed his advice, I was fine. Later that day, Dr. Uzzo texted me to see how I was doing.
It's that personal touch that really made the difference in my care. I never felt like I was a burden at Fox Chase.
 Learn more about kidney cancer treatment at Fox Chase Cancer Center