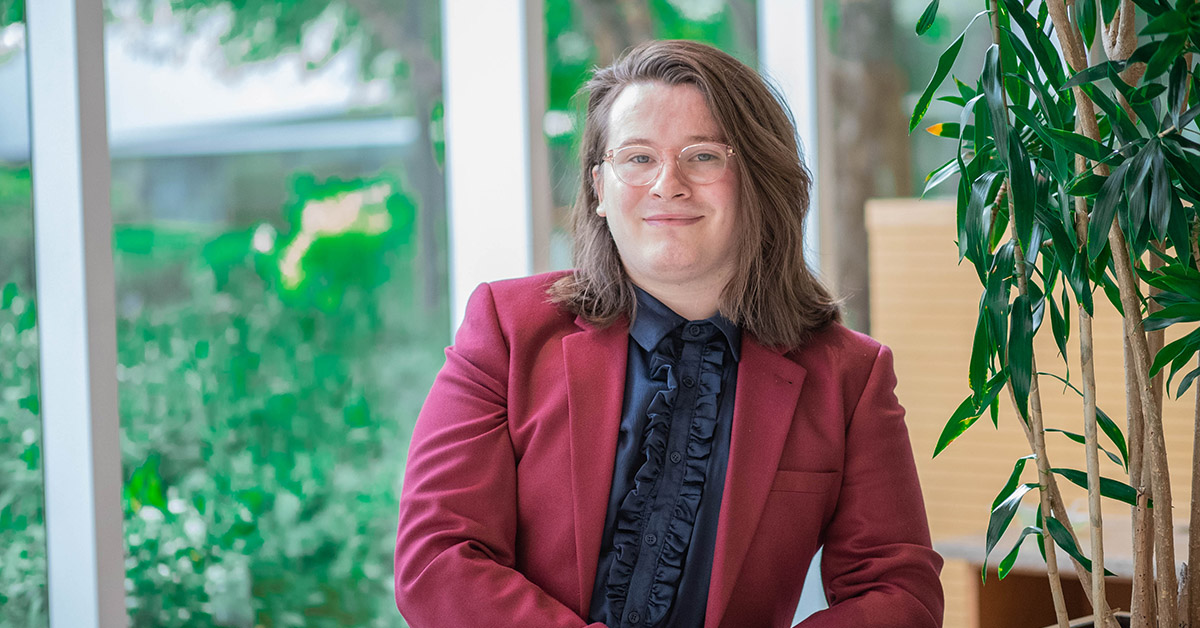 PHILADELPHIA (November 3, 2021)—Benjamin A. Young, CCRP, has been appointed Program Manager at the Marvin & Concetta Greenberg Pancreatic Cancer Institute, where he will work with researchers to coordinate the institute's basic, clinical, and population sciences research programs.
"I'm very excited to work on a team this dynamic and to be afforded an opportunity that will be critical to advancing science for pancreatic cancer at Fox Chase and beyond," Young said.
"We are thrilled to welcome Benjamin to the institute's family, where he will help us improve our approaches to understanding pancreatic cancer and develop improved clinical approaches to benefit our patients and their families," said Edna "Eti" Cukierman, PhD, a co-director of the institute.
Since the pancreatic cancer initiative at Fox Chase is growing exponentially, Young's role will constitute a pivotal part of the Greenberg Institute. His primary responsibilities will include ensuring that clinical trials are conducted efficiently, acting as a liaison between basic and clinical researchers, as well as maintaining institute policies and ensuring that they are being adhered to and expanded upon if needed.
Before taking on this new role, Young was Regulatory Affairs Lead at Fox Chase's Office of Clinical Research, an experience that he said prepared him well for the Program Manager position. Prior coming to Fox Chase, Young worked at the American Association for Cancer Research.
Young earned his Bachelor of Arts in Health and Societies from the University of Pennsylvania and is working towards a Master of Science in Research Management at Drexel University. He has also received several accolades, including the inaugural Franklin SP2 Social Innovation Prize, as well as an appointment to the Ivy League Undergraduate Research Symposium and as a Columbia University Public Health Scholar.
Since its opening in September 2017, the Greenberg Institute has been committed to achieving breakthroughs in both early detection and treatment options for pancreatic cancer under the leadership of co-directors Cukierman, Igor Astsaturov, MD, PhD, and Sanjay S. Reddy, MD, FACS.
Fox Chase is a leader in pancreatic cancer detection and treatment and is the only cancer center in the Philadelphia region to be designated as both a Clinical and Academic Center of Excellence for Pancreatic Cancer by the National Pancreas Foundation.