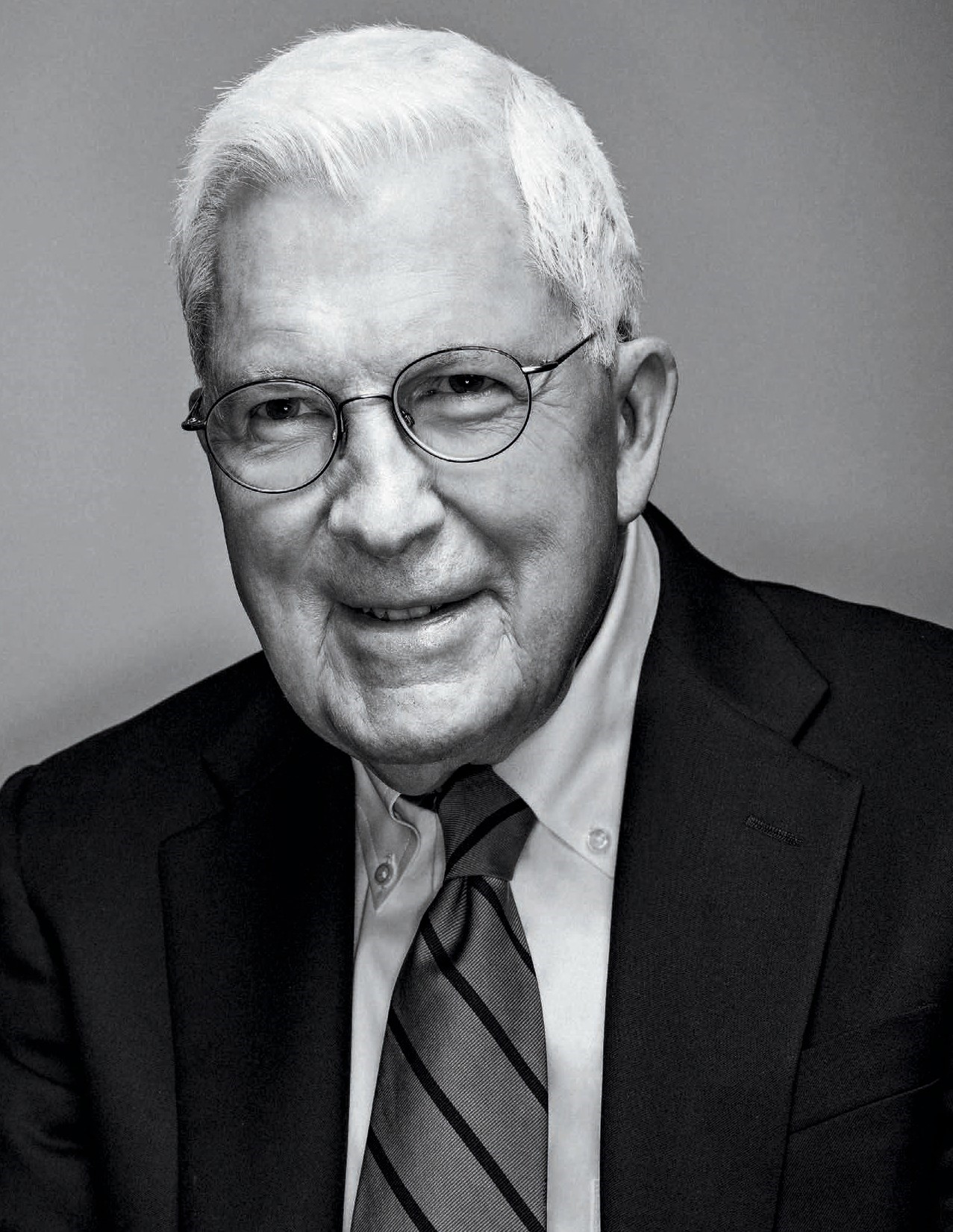 Written by: Paige Allen
Growing up in rural Minnesota, the middle son of a tiny town's only physician, Paul Engstrom seemed destined for a career in medicine. The front of the family home doubled as a doctor's offce and family vacations were spent at medical conferences. As a teen, Engstrom would assist his father in sewing lacerations and accompany him to accident scenes. He would pick through the wreckage hoping to find people his father could help.
But he didn't just become a doctor. He became a pioneer, building a legacy in cancer prevention and control, medical oncology, and mentorship that has impacted many thousands of lives. After a lifetime spent serving and caring for others, Engstrom will retire at the end of 2018.
Seeking and Finding
Like many people who have accomplished extraordinary things, Engstrom didn't set out to shape the field of cancer prevention and control. He was simply searching for solutions to problems and filling in where he was needed. It's what he has always done.
During residency at the University of Minnesota he gravitated toward treating the sickest patients at the institution. While on active duty at Tripler Army Medical Center in Hawaii, he was the only trained hematologist/oncologist, so he led the efforts to care for all the cancer patients. At Honolulu's newly formed medical school, he filled in by teaching clinical science, giving lectures, and visiting with doctors in practice.
At the end of his Army service, Engstrom began looking for a cancer center to join. While visiting Philadelphia for a medical conference, Engstrom toured the Institute for Cancer Research and met its director, Timothy R. Talbot, Jr. .
"Talbot convinced me this small hospital attached to a cancer research center was the future," Engstrom said. "He was right."
With his wife, Janet, and three young children, Engstrom settled in Philadelphia in 1970. Just a few years later, the American Oncologic Hospital and Institute for Cancer Research merged to form Fox Chase Cancer Center.
Progress Through Prevention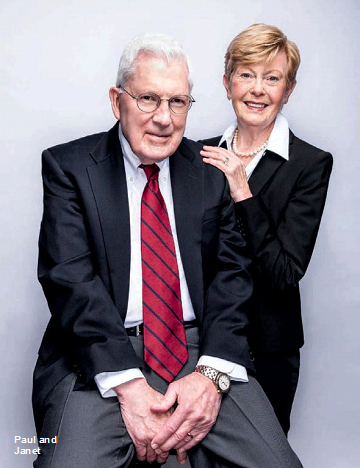 In 1971 President Nixon signed the National Cancer Act, greatly boosting funding for cancer research. Still, for those on the ground, progress was maddeningly slow. While he and two other medical oncologists cared for their patients in the hospital, Engstrom thought there was more that could be done.
"It was clear to me we weren't making much progress in treating patients with advanced cancers," Engstrom said. "That has, of course, changed now with new science and the development of new treatments. But at the time I saw this need and I saw how we could correct it."
Engstrom began thinking about a summer during medical school when he had a public health fellowship at the California Department of Health. His work had nothing to do with cancer but everything to do with his eventual career in cancer prevention and control. At the epicenter of the mosquito-borne equine encephalitis outbreak, Engstrom's job was to cross-check mosquito levels and death certificates of children who died of suspicious diseases, and pull records to see if any blood tests had been done that would indicate encephalitis. By tracking mosquito levels and zeroing in on populations hit the hardest, it was possible to take precautions to prevent the disease from spreading. He had learned some of the most import- ant lessons in epidemiology, and he wanted to employ that same logic in studying cancer.
At Fox Chase, he focused on cancer screening, creating one of the nation's first cancer prevention and control programs.
"Most doctors and oncologists in the 1970s were training to treat cancer, not necessarily to prevent it," said Carolyn Fang, co-leader of the Cancer Prevention and Control Program at Fox Chase. "He was one of the first to recognize that prevention was important. While this concept may seem obvious today, it was considered ground-breaking 40 years ago."
Engstrom knew that Philadelphia wasn't a level playing field in terms of receiving healthcare, so he tried to reach people in creative ways.
"In Philadelphia there's such a strong focus on medical expertise, cancer research, and care," he said. "It's one of the best places in the world to get medical care. It's also a place where many people do not have access to this care."
Seeing patients diagnosed with advanced cancers who might have been treated more effectively had they been found earlier, Engstrom knew he needed to bring screenings outside of the hospital. He secured grants and developed partnerships with community hospitals to get patients help before their diseases grew out of control. He also developed training programs for doctors at community hospitals and made clinical trials available outside of specialized academic hospitals.
"He was really aware of the need to integrate the community into this work," Fang said. "He knew that in order for screening programs to be successful, we needed to understand the issues faced by that community and address potential barriers to screening."
Prevention Branches Out
In the first years of the Cancer Prevention and Control Program, much of his work focused on smoking cessation and community screening. Engstrom hired the best and brightest to explore opportunities in other areas of cancer prevention. In 1991 Mary Daly, a professor of clinical genetics at Fox Chase, established the Risk Assessment Program to help people with a family history of breast and ovarian cancer determine their risk and take steps to reduce it. One of the country's first such programs, it has blossomed to serve more than 12,000 individuals. Over the years it has expanded to include people at risk for gastrointestinal, prostate, kidney, and endocrine cancers.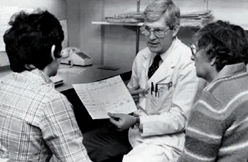 "Oncology is a lot more than just finding drugs to treat cancer," Daly said. "You need to understand the origins, find ways to diagnose earlier, and prevent diagnoses altogether. He brought that into the mainstream of oncology."
Still going strong more than 25 years later, Daly's program combines Fox Chase's clinical services and research programs. The goal is to reduce the risk of cancer for individuals, families, and communities. Many participants credit the Risk Assessment Program with saving their lives.
"He recognized the need to move past traditional screening prevention models," Daly said. "He encouraged me to go forward with my vision, even though it was risky. At any time, he could have said I was barking up the wrong tree. Instead, he let me keep going."
Engstrom also had the vision to deploy basic scientific research to advance cancer prevention, said Margie Clapper, co-leader of the Cancer Prevention and Control Program at Fox Chase. Under his guidance, she started one of the country's first basic research programs focused on developing preventive interventions for individuals at the highest risk of cancer and detecting the disease in its earliest stages.
"He was visionary in recognizing the need for the prevention field to expand beyond only community-based behavioral interventions," she said. "He's always had his finger on the pulse of whatever was needed. What's more amazing is his ability to bring his creative ideas to fruition. A vision is nothing without the resources and motivation to get things off the ground. Not only does he have the vision, he works tirelessly to make it a reality."
As his efforts to integrate cancer prevention into other areas of science and medicine bore success, Engstrom created a blueprint for others to follow. David Weinberg, chair of the Department of Medicine at Fox Chase, met Engstrom during his fellowship to discuss how he could combine clinical epidemiology training with training as a gastroenterologist. He was the first gastroenterology fellow in Philadelphia to receive this combination of training and there wasn't a clear path forward.
"He was one of the few doing cancer prevention and control work from the perspective of an oncologist and I was looking to do cancer prevention and control work from the perspective of a gastroenterologist," Weinberg said.
"It was natural to go to him for advice on how to strike that balance."
In the Clinic and Around the World
As Engstrom's reputation grew, so did his influence. As a member of several leading cancer organizations, he helped write the clinical care and treatment guidelines followed by physicians around the world.
He is a founding member of the National Comprehensive Cancer Network (NCCN) Clinical Practice Guidelines Committee, and has served the NCCN as chair and member of several committees through the years. He's also served on the cancer prevention and screening boards of the National Cancer Institute, the American Society of Clinical Oncology, the American Association of Cancer Institutes, and the American Cancer Society.
"He doesn't just know the answer. He's created them and he's created the standard of care that we all use," said Crystal Denlinger, chief of the Division of Gastrointestinal Medical Oncology at Fox Chase. "He's just a different breed of physician. You go to him when you're stuck because he's seen it all before."
Engstrom's impact has stretched beyond the borders of the United States as well. For three years he participated in a joint research project partially funded by the National Institutes of Health that studied smokers in Russia. He was instrumental in encouraging Russia to adopt some of the most stringent non-smoking policies in the world.
In clinical practice, Engstrom specializes in gastrointestinal cancer and neuroendocrine tumors. His interest in the latter was sparked by their complex nature and rarity – so rare that many doctors in primary care may only see one in a lifetime. These cancerous growths in the cells of the endocrine and nervous systems can grow into tumors almost anywhere throughout the body, making them elusive and diffcult to treat.
"For a long time, there was no treatment other than surgery, and if the patient didn't get to a doctor in time for surgery to be an option, we could only treat the symptoms," Engstrom said. "Unless you're specifically looking for it, a patient could go years without being treated for it because the symptoms are the only thing being addressed."
Patients with neuroendocrine tumors have come from around the world for treatment from Engstrom.
"He's made a huge effort to teach us a lot about diseases we don't usually see, like neuroendocrine tumors," Denlinger said. "Not all retiring physicians would take the time to leave a lasting educational legacy to ensure his patient care continues, but that's the kind of person he is."
A True Leader
Over the course of his career, Engstrom has mentioned dozens of researchers and oncologists. When he started the Cancer Prevention and Control Program an early area of focus was securing educational training grants.
"One of Dr. Engstrom's most strategic and far-reaching decisions was to mobilize us to apply for the NCI's most prestigious program project grants at that time, especially the Cancer Prevention Research Unit (CPRU), said Barbara K. Rimer, chair of the President's Cancer Panel, and dean and Alumni Distinguished Professor of the University of North Carolina Gillings School of Global Public Health. We were awarded the CPRU grant and, suddenly, Fox Chase became one of the leading lights in cancer prevention and control."
His vision made it possible for medical fellows, bio- statisticians, epidemiologists, and behavioral scientists, among others, to collaborate in developing research pro- grams and interventions.
"These were career-making opportunities. We worked together and with Paul in a way I have never experienced since then. There was such camaraderie, and a willingness to provide advice, feedback, and support," Rimer said. "Together, we created new fields and made significant contributions to improving cancer prevention and control in populations. Paul's leadership was fundamental to our success. I would not be where I am today without Paul Engstrom and will be forever indebted to him." 
Engstrom has always had a knack for helping others succeed.
"As a mentor, he challenged us to extend beyond our comfort zone, while always leading by example," Clapper said. "He sees a person's potential before it is obvious to others, and strategically places individuals in positions to foster their professional growth and optimize their potential."
Many of Engstrom's former trainees have gone on to lead cancer prevention and public health programs of their own, which has allowed his in uence to bene t even more people.
"A lot of leaders in the eld of cancer prevention got their start at Fox Chase under Paul Engstrom," said Tim Rebbeck, the Vincent L. Gregory, Jr. Professor of Cancer Prevention, Epidemiology, at the Harvard T.H. Chan School of Public Health. "A lot of people left over the years and spread the knowledge they learned from him everywhere they went. The creation of a whole cadre of investigators who are doing really incredible things, that's the culmi- nation of a really impactful legacy."
A Family Man
For all he has accomplished at Fox Chase and in the world, Engstrom is just as proud of being a husband, father, and grandfather. Like so much of his life, his family traces its roots to a hospital shift. As a medical student in 1960, Engstrom was called to the ICU one night to oversee the placement of an IV. When he arrived, Janet Johnson, a nurse, was waiting. After poking and prodding the patient to no avail, Engstrom turned to Janet, who placed the line perfectly on the first try.
"I thought that anybody who was that good was worth keeping an eye on," Engstrom said. "Eventually I worked up the nerve to call her and ask her out."
The couple's first date was to see a local production of Kiss Me Kate, sparking a lifelong love for theater and each other. Over the years they've visited nearly every state, cruised down the world's most famous rivers, and traveled to Sweden and Norway, exploring the areas where his ancestors once lived.
The Engstroms have three children and eight grand- children. Their daughter Karin and son David are both lawyers, while Maria followed in her father's – and grand- father's – footsteps and became a doctor. Two grandchildren are eyeing careers in medicine as well, something he encourages.
"There's so much they can do in helping people in the field of medicine," he said. "Medicine is a great career. It is still the most satisfying and the best opportunity to do well but most importantly to do good." 
To support cancer reasearch efforts like Dr. Paul Engstrom's please donate today.