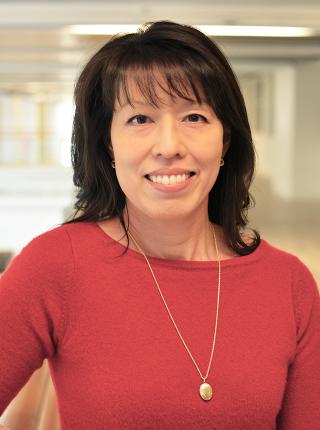 Professor, Cancer Prevention and Control
Associate Director for Population Science
Research Program
Educational Background
PhD, Psychology, University of California, Los Angeles (UCLA), Los Angeles, CA, 1997
MA, Psychology, University of California, Los Angeles (UCLA), Los Angeles, CA, 1993
BA, Psychology, Colgate University, Hamilton, NY, 1991
Certifications
Certification in Cancer Survivorship Training and Rehab (STAR) Program, 2014
Honors & Awards
Fellow, Academy of Behavioral Medicine Research (2020)
Fellow, Society of Behavioral Medicine (2020)
Cancer Control Award, American Cancer Society, SE Pennsylvania Region (2013)
APA Leadership Institute for Women (2011)
Editorial Appreciation Award, Health Psychology (2011)
NCI Preventive Oncology Career Development Award (1999-2004)
Institute of American Cultures Dissertation Research Award, UCLA, Los Angeles, CA (1995-1997)
NIMH Predoctoral Training Fellowship in Health Psychology, UCLA, Los Angeles, CA (1995-1997)
Dr. Ursula Mandel Scholarship, UCLA, Los Angeles, CA (1995-1996)
Office of the President's Fellowship, UCLA, Los Angeles, CA (1991-1995)
Minority Fellowship Program in Research Training, American Psychological Association (1991-1994)
Phi Beta Kappa, Eta Chapter, Colgate University, Hamilton, NY (1991)
Pew Foundation Grant Summer Fellowship, Union College, Schenectady, NY (1990)
Alumni Memorial Scholar Award, Colgate University, Hamilton, NY (1987)
People
Colleen McKeown

Research Specialist

Young Pavilion, 4th Floor

Wanzi Yang, AD

Project Manager

Young Pavilion, 4th Floor

Julia Zhong, BS

Research Assistant

Young Pavilion, 4th Floor

Jessie Panick, BA

Health Educator II

Young Pavilion, 4th Floor

Minzi Li, MA

Research Study Assistant

Young Pavilion, 4th Floor

Yuku Chen, MPH

Research Study Assistant

Young Pavilion, 4th Floor

Margaret Brown

Administrative Assistant

Young Pavilion, 4th Floor

Magda Johanna Vandeloo, MS, PhD

Visiting Research Scientist
Research Interests
Psychosocial and behavioral factors associated with cancer prevention, risk management and survivorship
Biobehavioral pathways in stress and health, including stress-related immune dysregulation in at-risk and cancer patient populations
Community-based interventions to address cancer health disparities in Asian Americans
Lab Overview
Our lab is interested in elucidating how psychosocial and behavioral factors influence cancer risk and outcomes, particularly in racial/ethnic minority or underserved populations. In several ongoing research studies, we are investigating whether psychosocial stress is associated with immunologic changes that may contribute to cancer progression. In addition, our lab has been developing interventions to enhance physical activity and quality of life outcomes in cancer patients. Other projects involve collaborating with community partners to implement community-engaged interventions targeting cancer screening and risk reduction behaviors in underserved Asian Americans, and this work has made significant contributions to informing evidence-based approaches for addressing cancer health disparities.
Lab Description
As a health psychologist, the overarching goal of my lab is to reduce the burden of cancer through understanding how psychosocial, behavioral, and biologic factors interact to influence cancer risk and outcomes, particularly among racial/ethnic minority populations. To address this goal, my lab has been conducting research in three interrelated areas: (1) biobehavioral mechanisms in cancer; (2) cancer health disparities in Asian Americans; and (3) biobehavioral determinants of immigrant health.
Biobehavioral mechanisms in cancer – One of my primary research interests lay in understanding how psychosocial and behavioral factors impact biologic pathways involved in cancer risk and progression. Guided by a biobehavioral model of cancer stress and disease course, we incorporate the use of comprehensive psychosocial assessments along with cutting-edge molecular techniques in our multidisciplinary research studies. My lab was the first to demonstrate an association between psychological stress and cell-mediated immunity to human papillomavirus (HPV) among women at risk for cervical cancer. I have also conducted related work among patients with head and neck cancer (HNC), in which we observed that depressive symptoms were associated with greater tumor expression of pro-angiogenic vascular endothelial growth factor (VEGF) and shorter disease-free survival. Currently, our laboratory is investigating stress-immune pathways among patients diagnosed with indolent forms of non-Hodgkin lymphoma.  We are also developing interventions to enhance physical activity and quality of life in cancer patients. Together, these studies contribute to a greater understanding of how psychosocial, behavioral, and immunologic pathways interact to influence cancer risk and patient outcomes.
Cancer health disparities – Other projects in the lab examine cultural, psychosocial and environmental determinants of cancer health disparities among underserved Asian Americans, one of the fastest growing ethnic/racial groups in the US. We have developed and implemented a number of community-engaged interventions to enhance cancer screening and risk reduction behaviors. In these studies, we have demonstrated that we can significantly improve cervical cancer screening and prevention behaviors by utilizing a multifaceted approach that addresses social, personal, and access barriers to care in underserved Asian American populations.
Biobehavioral determinants of immigrant health – More recently, I have integrated my interests to develop a unique and comprehensive biobehavioral framework of Asian American immigrant health that models how individual- and neighborhood-level factors may interact to confer biologic vulnerability to disease risk.  Our lab established one of the first cohorts focused specifically on US Chinese immigrants, which enabled us to examine how stressors associated with the immigrant experience (e.g., acculturative stress) contribute to disease risk via inflammatory pathways, and how the specific neighborhoods in which immigrants reside may modify these effects. This research incorporates geospatial approaches and the assessment of neighborhood-level factors to understand how ethnic density (or segregation) may impact immigrant health trajectories. Ultimately, our findings will enable us to identify the most vulnerable individuals and at-risk communities to target for outreach, and the neighborhoods in which community-based programs might have the greatest impact for promoting health and well-being.
The following ratings and reviews are based on verified feedback collected from independently administered patient experience surveys. The ratings and comments submitted by patients reflect their own views and opinions. Patient identities are withheld to ensure confidentiality and privacy. Learn more about our Patient Experience Ratings.
Ratings Breakdown
Loading ...
Patient comments
Loading ...