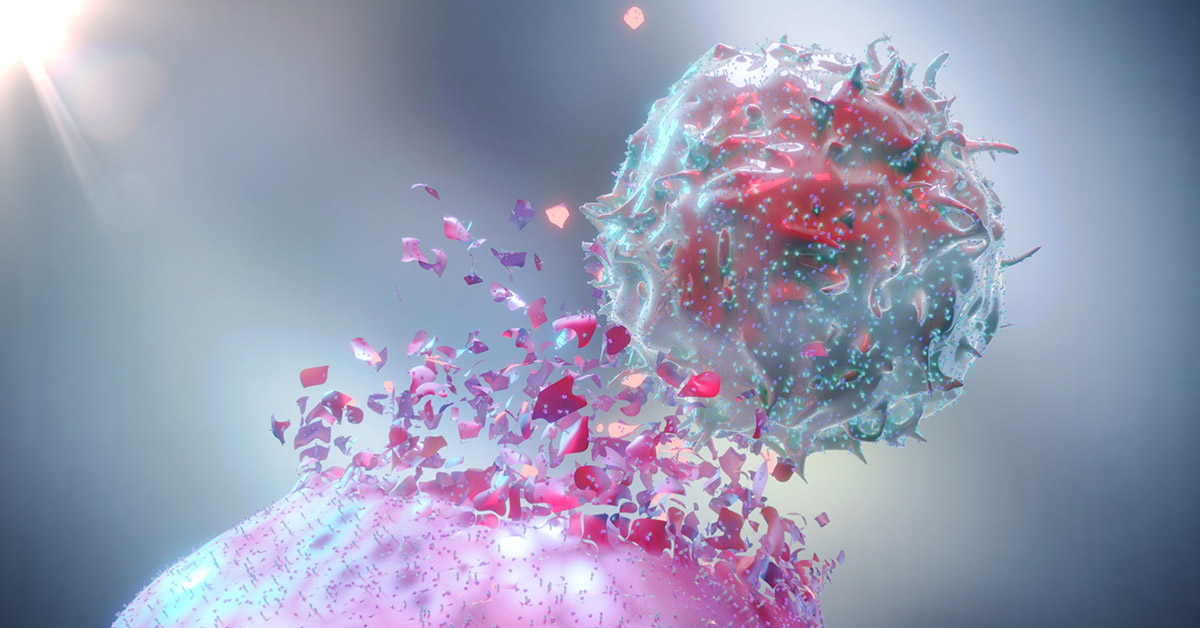 VIEW ALL POSTS
Five Exciting Advances in Treating Melanoma
Melanoma is a rare but extremely dangerous form of skin cancer. About 100,000 people in the U.S. are diagnosed with it every year. When caught early, melanoma can usually be treated successfully by removing the cancer and a small amount of the surrounding tissue. However, later-stage melanoma is more difficult to treat.

In recent years, new and effective treatments for melanoma have become available with many more studies and treatments on the horizon. Here, Stephanie H. Greco, MD, a surgical oncologist at Fox Chase Cancer Center, and Anthony Olszanski, MD, RPh, a medical oncologist and co-director of Fox Chase's Melanoma and Skin Cancer Program, discuss five of the more promising innovations in melanoma treatment.

1. Neoadjuvant therapy. This refers to treatment given before surgery in order to enhance the outcomes. It is an approach that is used widely to treat many cancers such as breast and pancreatic cancers. An increasing number of therapies, such as immunotherapy drugs, can be considered to treat melanoma before surgery. "It is becoming more common to give systemic therapy up front to patients we think are at risk of metastasis or having a recurrence after surgery," Greco explained. This approach can make surgeries more successful and sometimes easier due to tumor downsizing.

2. Immunotherapy. The first immunotherapy drug for treating melanoma was approved a decade ago. There are now several medications that can help the body's immune system attack melanoma cells more effectively. These therapies have drastically improved the prognosis for melanoma patients, including those with later-stage melanoma.

But now, immunotherapy may be an option for melanoma patients with earlier-stage disease.

"We now have techniques where we can give patients immunotherapy before surgery in an effort to create a response in the tumor, such as shrinking it or slowing its growth," explained Olszanski.

3. Targeted therapies. These therapies target specific genes or proteins involved in the growth and survival of cancer cells, and in some cases, have shown promise in preventing the cancer from multiplying or spreading throughout the body. One potential advantage to targeted therapies is that they do not cause as much damage to healthy cells as some other treatment options such as chemotherapy. Fox Chase is conducting basic science research in addition to clinical patient trials that will help guide the future of these promising therapies.

4. Oncolytic therapies. Using science to co-opt viruses, some patients with melanoma can undergo injections into lesions that can lead to tumor-specific viral replication inside the tumor, which then kills the tumor from the inside out. "It's reminiscent of the Trojan Horse approach and can be quite effective for some patients," stated Olszanski.

5. Clinical trials. Fox Chase is home to a number of ongoing clinical trials related to melanoma.

"Clinical trials are the cornerstone of advancing cancer care," added Olszanski, who oversees many of these trials at Fox Chase. "For some patients, joining a clinical trial offers access to the newest potential cancer treatments under the careful guidance of their care team."

"That's the beauty of Fox Chase," Olszanski said. "We are able to offer a number of unique research opportunities and tools, but it really comes down to personal care. We bring the patient into our walls and they become part of our family."

Are you at risk for melanoma?

The greatest risk factor for melanoma is exposure to ultraviolet (UV) light, so remember to cover up and use sunscreen when spending time in the sun and to avoid tanning beds. People with fairer skin and hair as well as lighter-colored eyes are more prone to developing melanoma—but the disease can affect anyone.

The key to spotting melanoma is to check your skin regularly for any changes. You should see a dermatologist if you notice any skin lesions that are asymmetrical, dark in color, pigmented, or that have irregular borders.

To make an appointment to speak to a skin cancer expert at Fox Chase, call 888-369-2427 or fill out our online appointment request form.

Learn more about melanoma treatment at Fox Chase.