"Being able to access a mobile screening unit at my workplace saved my life."

‐Maria Francomacaro
My name is Maria and I'm a breast cancer survivor.
I work for a large pharmaceutical company, and they have a partnership that has Fox Chase Cancer Center send a mobile screening unit twice a year to offer mammograms right there at my work site. So I took advantage and got my mammograms at the mobile van. It made getting them so much easier because I didn't have to leave work to go to another doctor's office. All I had to do was block time on my calendar, and I was back at my desk in an hour.
A Shocking Diagnosis
In May of 2019, I got my annual mammogram at the mobile van, and the very next day I received a call saying that they needed to take more pictures. Because I was already a Fox Chase patient, they were able to schedule me within days for follow-up screening.
Seeing that Fox Chase cared enough to bring their facility to me via the mobile unit to make sure I got the screening I needed, why would I go anywhere else? After a diagnostic mammogram and subsequent biopsies, I was diagnosed with estrogen-positive breast cancer in my breast and lymph nodes.
I was shocked. None of my family members had a history of breast cancer. I didn't smoke, and I had successfully breastfed all three of my children, both of which should have reduced my risk. In fact, I'd just run a half marathon not long before getting that mammogram! Breast cancer was just not something that had been on my radar at all. 
The Fox Chase Difference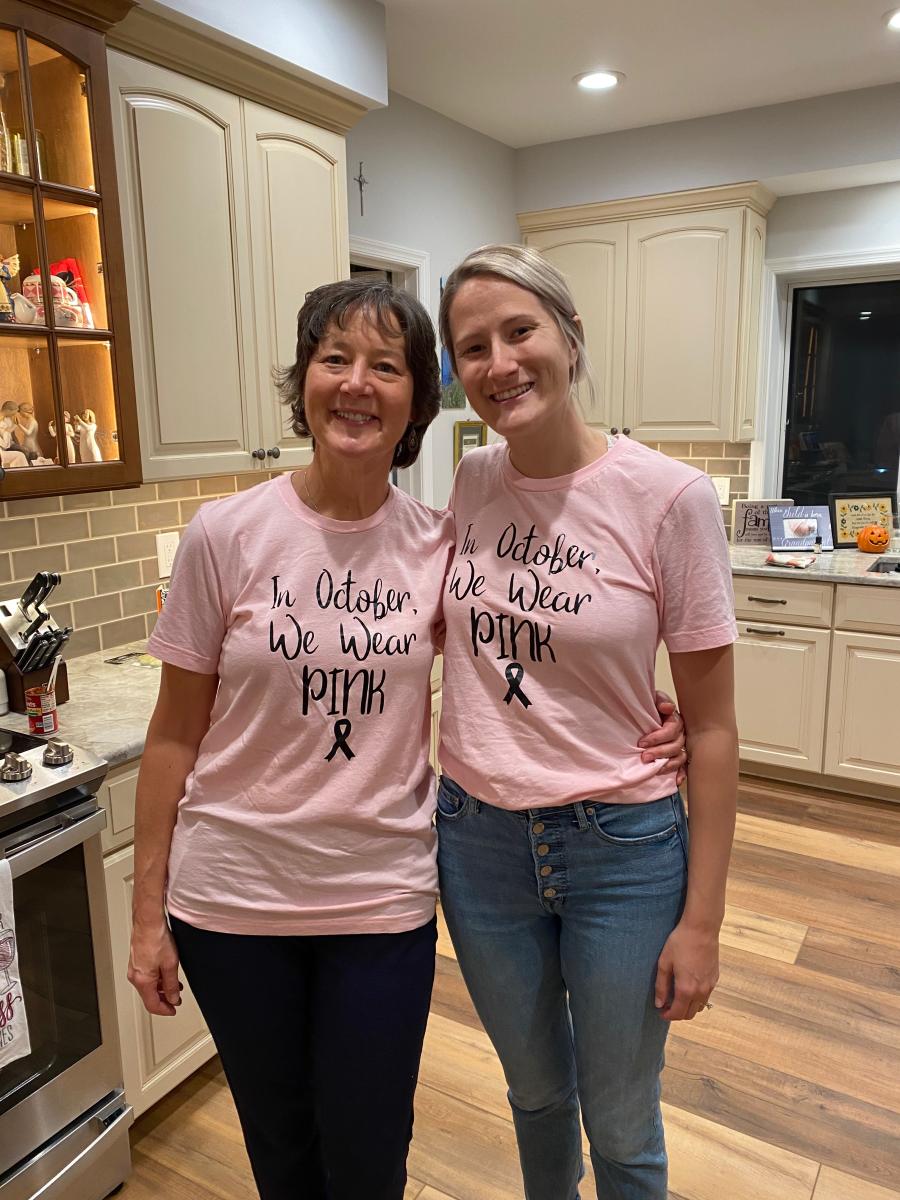 After my diagnosis, I met with a nurse navigator named Megan—one of the many angels I met at Fox Chase. She walked me through setting up the appointments I needed, including appointments with Dr. Allison Aggon, my surgical oncologist, and with my medical oncologist and a specialist in clinical genetics.
Every single person I met at Fox Chase was another angel in my life.
It's not just that they're competent people—they're compassionate and caring. I remember the first time I met Dr. Aggon. She walked in the door and said, "Kudos to you for using the mobile screening unit." At a time in my life when I was feeling like everything was out of control, she made me feel good about having done something proactive that was within my control.
In every appointment that I had, whether it was with Dr. Aggon or my medical oncologist, I felt like I was their only patient, they gave me that much of their time and attention. I especially remember an appointment with my medical oncologist. I think I was probably his last appointment of the day, and everyone else had left. But he stayed as long as it took to answer all of my questions.
Ultimately, I always knew I was in good hands, but it was more than that—I was in the hands of good people. And that made a difference in how my treatment went.
Successful Surgery and Chemo
I had surgery in July 2019. My doctors explained to me that with the type of cancer that I had, I didn't need a mastectomy because a lumpectomy and radiation therapy combined with chemotherapy would result in the same outcome. I have complete confidence in all of the physicians at Fox Chase, so when they gave me that recommendation, that's what I decided to do.
After the surgery I underwent chemotherapy. The infusion nurses were amazing. My first infusion nurse's name was Maura, and she was fabulous—kind and competent. She made everything look so easy, so she really put my fears to rest. All of the infusion nurses were like that. They are the most special people you'll ever meet in the world.
A Bright Future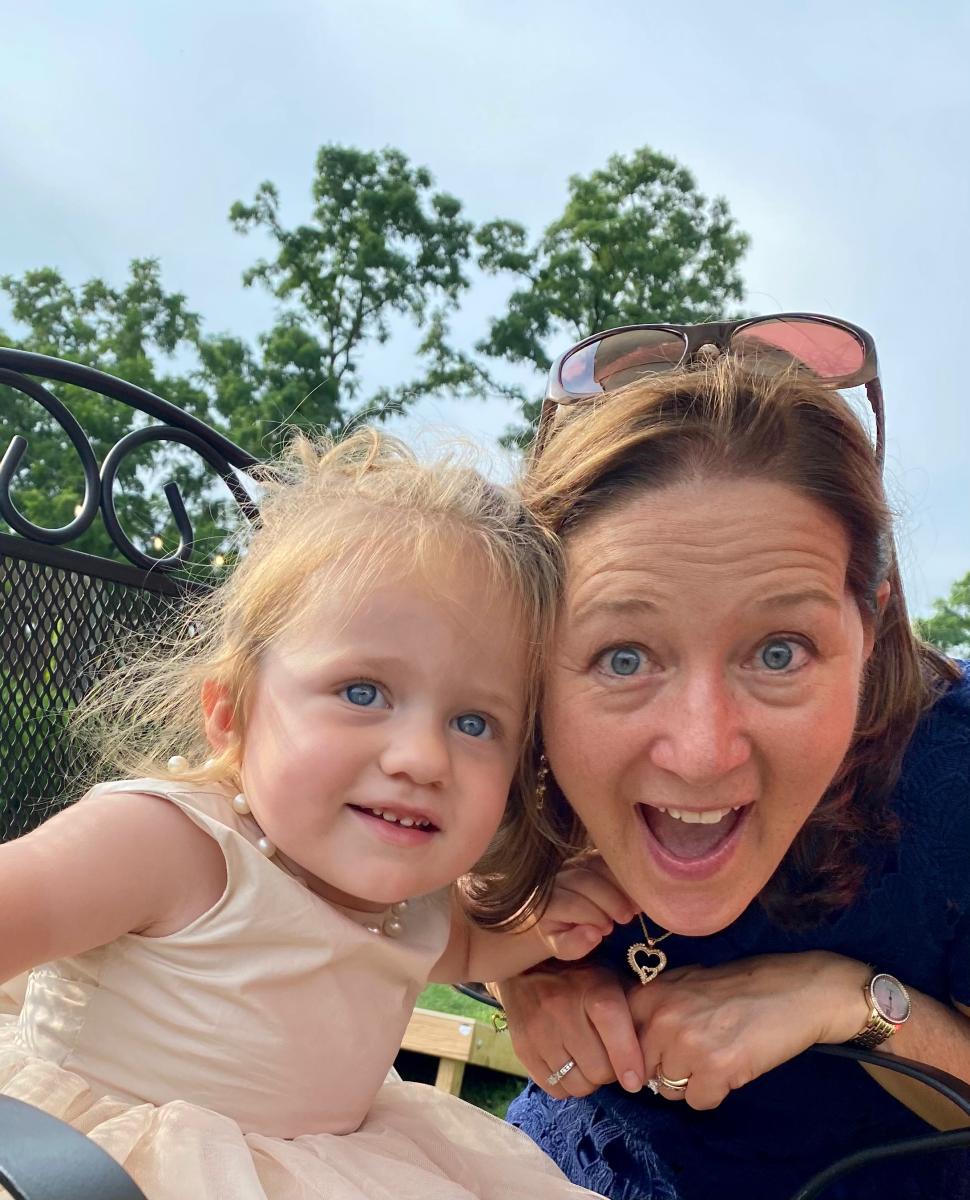 Like I said, breast cancer had never been on my radar. I lead a busy life between my job, three kids, and home and family responsibilities, so I wasn't always good about getting my mammogram. But because that mobile screening unit was at my workplace, there was no excuse to put it off. I don't even want to think about what would have happened if that mobile screening unit hadn't been there for me to get my mammogram so conveniently. 
My chances for survivorship are greater because my cancer was caught at stage 3A; had it been caught at a later stage, I wouldn't be looking at such a great outcome. Being able to access a mobile screening unit at my workplace saved my life.
It's always been my dream to watch my grandchildren when I retire, and getting screened at the mobile screening unit so my cancer was detected at a treatable stage means that now I get to spend two days a week with my beautiful grandson. I'm also volunteering once a week at a women's crisis center and spending more time with my parents. I am just enjoying every day because it's a gift—a gift I received from Fox Chase.
Learn more about treatment for breast cancer at Fox Chase Cancer Center.