‐John Dallas Bowers
Being diagnosed with prostate cancer did not come as a complete shock. Cancer in various forms has been one of the generational realities on my mother's side of the family, and my own history going back decades has included treatment of a series of skin malignancies, most notably, a stage 2 melanoma. So with an uncle who had also been diagnosed with prostate cancer in his early seventies, I figured it was just a matter of time before I would be dealing with the same issue.
Fortunately, I grew up in an environment that predisposed me to be mindful of my health — and very comfortable around the individuals and institutions providing that care. My grandparents, for example, were influential in the creation of Delaware County Memorial Hospital, where my father served on the board for 40 years. I was privileged to follow suit for another 30 years as the hospital merged into what is now Crozer Health. I remain a member of the system's Institutional Review Board, which maintains a cordial and collaborative relationship with Fox Chase.
I had two experience-informed models for approaching my prostate cancer. My former father-in-law, also diagnosed in his early 70s, waited too long for treatment, fearing a loss of what he considered essential male functionality. As a result, efforts to stem the spread were ineffective, leading to a difficult death a year or so later.
My uncle, on the other hand, leveraged his knowledge and experience as a renowned internist to get regular screenings and take immediate action once the disease was detected. He chose radiation therapy and lived another twenty years, well into his nineties. As I've done in many ways over my lifetime, I followed his example.
A More Nuanced Approach
The clinical path and details of my disease are pretty straightforward. Routine blood work has always been part of my annual physicals, and because of my family history, I had been keeping an eye on my PSA (prostate specific antigen) levels in particular. When that number climbed to four in 2016, I grew concerned and visited my urologist. While he reassured me that he saw no reason for alarm or immediate intervention, I was glad when he referred me to Fox Chase so I could get a clearer idea of what was going on.
And that's where I met Dr. David Chen, a gifted practitioner who welcomed my questions, provided detailed analysis and recommendations, and did so with infinite patience and a consistently kind and calm manner. From my perspective, it was — and continues to be — a perfect match.
Step one was an enhanced MRI to determine if there were any areas of the gland that "lit up," indicating the possible presence of malignant tumors. There were several, as it turned out, which led Dr. Chen to perform a fusion biopsy, which uses the MRI imagery and ultrasound to better pinpoint the optimal locations for tissue sampling.
The upshot was a diagnosis of gleason six prostate cancer, an early stage in which the disease remains fully inside the gland. Dr. Chen explained the ramifications in the context of possible progression as well as the best way to proceed, always maintaining "quality of life" as an important consideration.
We decided to continue the "active surveillance" approach, getting PSA updates every six months, and keeping future MRIs or biopsies as an option should there be an indication the disease is advancing. I consult with Dr. Chen twice a year, now via Zoom telehealth, where we review any new considerations or questions I might have. I'm completely comfortable with this approach, confident that should treatment become necessary, I couldn't be in better hands.
My life: a snapshot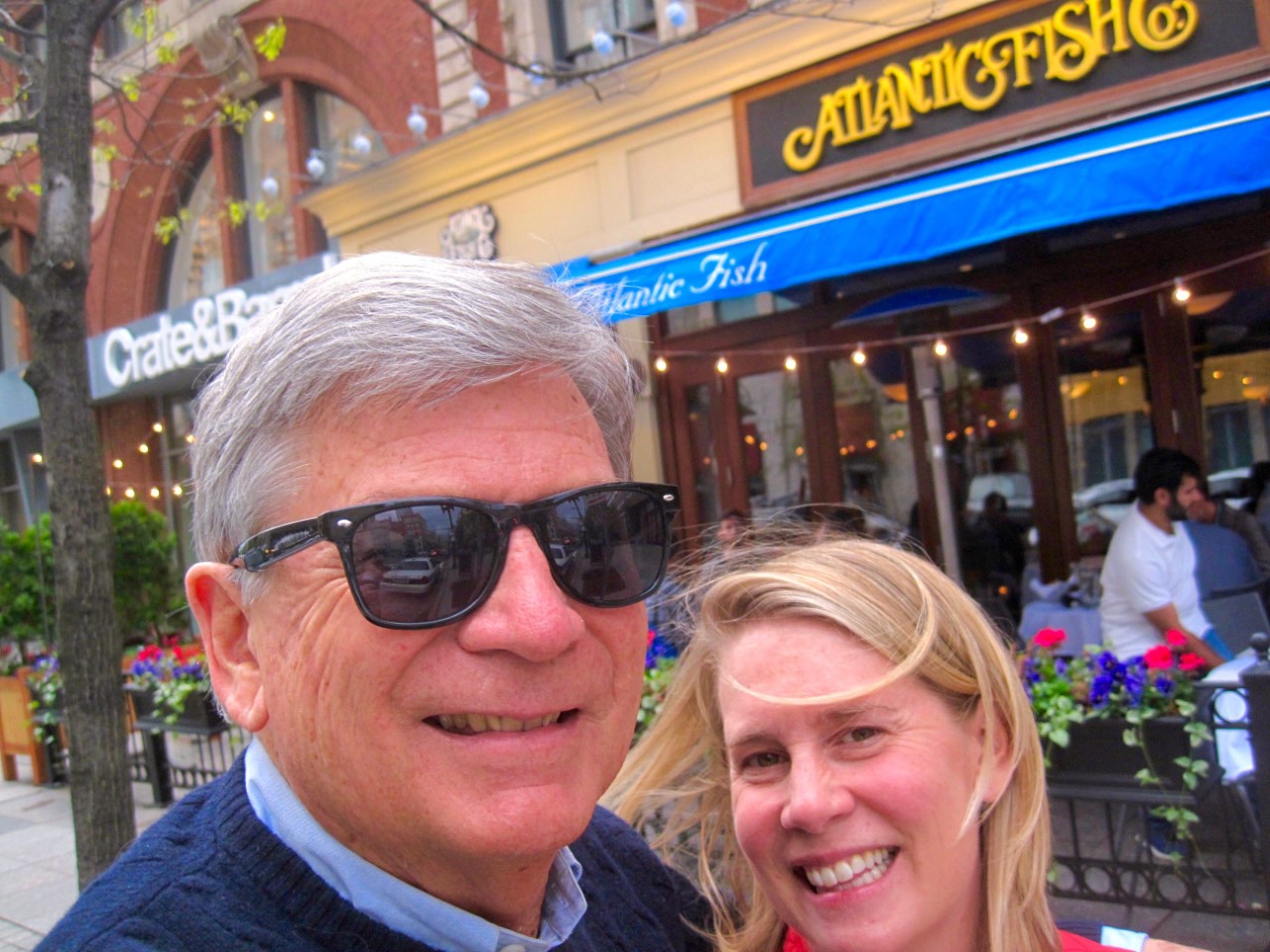 As far as my career, I've worked in and around advertising, marketing, and communications since my graduation from Lafayette College in 1964. I enlisted in the United States Army Reserve, spent six months on active duty, and was honorably discharged as a Staff Sergeant (E-6) in 1970. I was in advertising and promotion for WFIL (now WPVI-6ABC), moving to radio sales at the station before starting my own marketing/communications agency in 1977.
At 79, I'm now semi-retired, a decision forced by the debilitating and progressive symptoms associated with Disseminated Lyme Disease. (Watch out for those ticks!) I take things a day at a time, living in the moment, and keeping busy with my church, a weekly men's Bible study, and as I'm able, continuing my work as a hospice volunteer.
I treasure my time with my daughter, whether here in Villanova or in Boston, where she has a wonderful home in South End. For my part, I live in a bank barn built in the late 1700s, and as a history buff, love imagining the life of the original farmer and his family, as well as the events unfolding in nearby Philadelphia, where the Founding Fathers were creating the most remarkable country in history.
Learn more about prostate cancer treatment at Fox Chase Cancer Center.