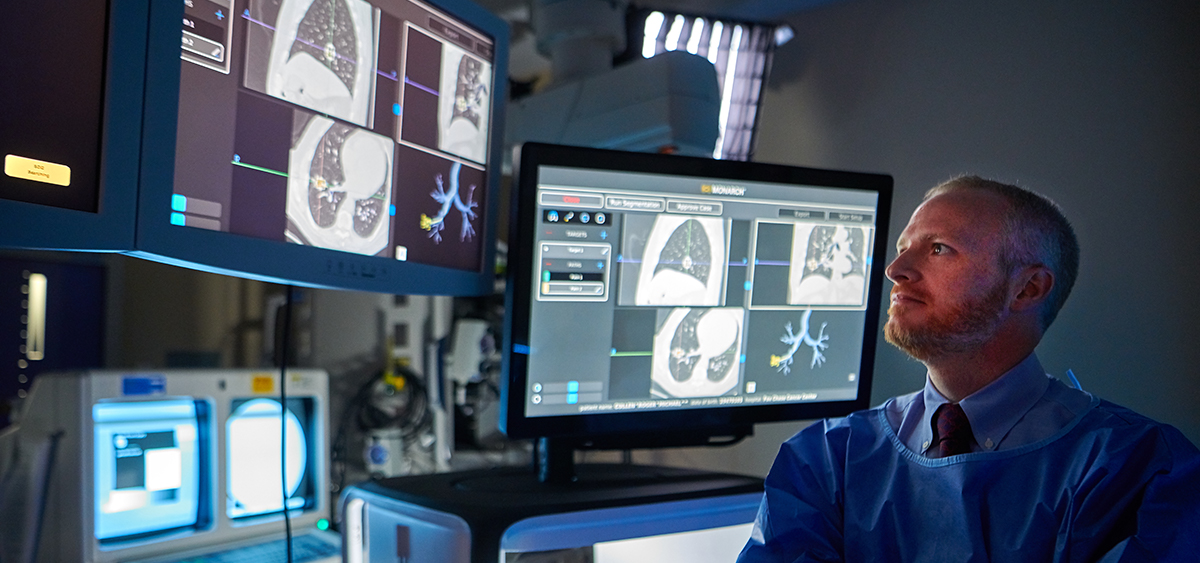 PHILADELPHIA (May 18, 2020)—Fox Chase Cancer Center has been named as an honoree of the Life Sciences Pennsylvania 2019 Patient Impact Award for pioneering the use of new technology that assists in earlier and more accurate diagnosis and treatment of lung nodules.
Fox Chase was recognized for its use of the Monarch Platform, a technology that features a familiar controller-like interface that physicians use to navigate a flexible robotic endoscope to the periphery of the lung. The technology improves reach, vision, and control.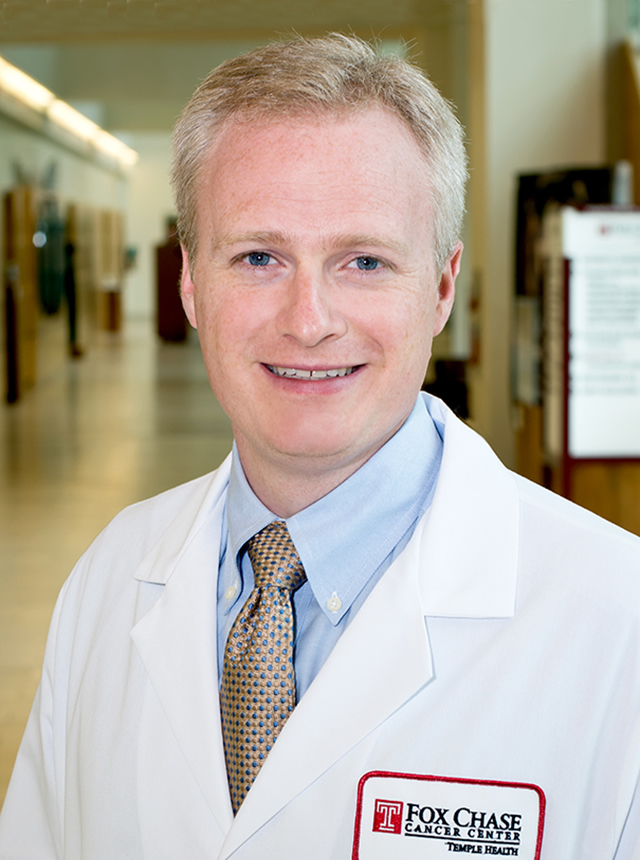 "I think some of the most important things we can do for our patients is to make our diagnosis as early and as safely as possible to get patients into treatment as quickly as possible," said Christopher J. Manley, MD, an assistant professor and director of Interventional Pulmonology in the Pulmonary Medicine section. Monarch allows him to do just this.
The platform was purchased through funds raised from Fox Chase's annual signature fundraising event, In Vino Vita. Life Sciences Pennsylvania's Patient Impact Award recognizes a medicine, therapy, device, or organization that has made a significant contribution to the quality of health care or length of life of patients in 2019.
Combining traditional endoscopic views into the lung with computer-assisted navigation based on 3-D models of the patient's own lung anatomy, Monarch provides physicians with continuous bronchoscopic vision throughout the entire procedure. Fox Chase was one of the first cancer centers in the nation to obtain the technology.
"Compared with traditional bronchoscopy, this new technology provides improved reach and dexterity, affording us the ability to biopsy small nodules safely," Manley said.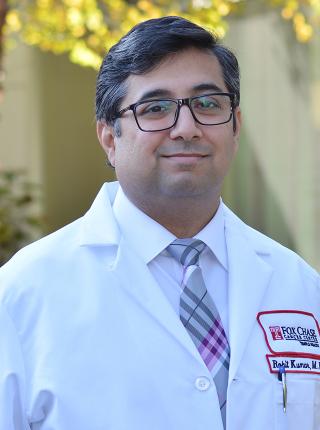 Manley and Rohit Kumar, MD, director of the Respiratory and Pulmonary Function Service at Fox Chase, helped conduct the first retrospective data review of robotic bronchoscopy cases since the technology's release in 2018. Monarch has been used in more than 250 cases to date at Fox Chase, which remains the leading robotic bronchoscopy program in the nation.
Eligible organizations for the Life Sciences Pennsylvania Patient Impact Award include medical device, diagnostic, pharmaceutical, and biotechnology companies, and research institutions with significant operations in Pennsylvania. The honorees are selected by a committee of representatives from the Pennsylvania health care and academic research community.