Junior Summer Volunteers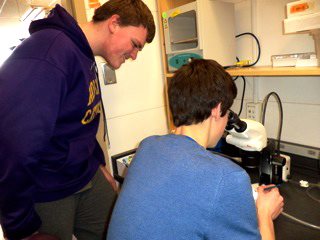 The summer session runs for 10 weeks, starting the third week in June and running until the end of August. Junior summer volunteers are asked to commit to the entire 10-week program. Junior summer volunteers must be 15 by June 15 of the year they wish to volunteer, and are required to submit parental consent forms before being accepted into the program.
Fox Chase does not accept students who need to complete only 10-20 hours of community service for high school graduation.
Most junior summer volunteers are here one day a week for a 4-5 hour assignment. Two shifts on one day, or two days may be approved on an individual basis. Two teacher recommendations are required, as well as parental consents, medical documentation of required health screenings.
Contact Volunteer Services for details at 215-728-2804 or via email at [email protected].