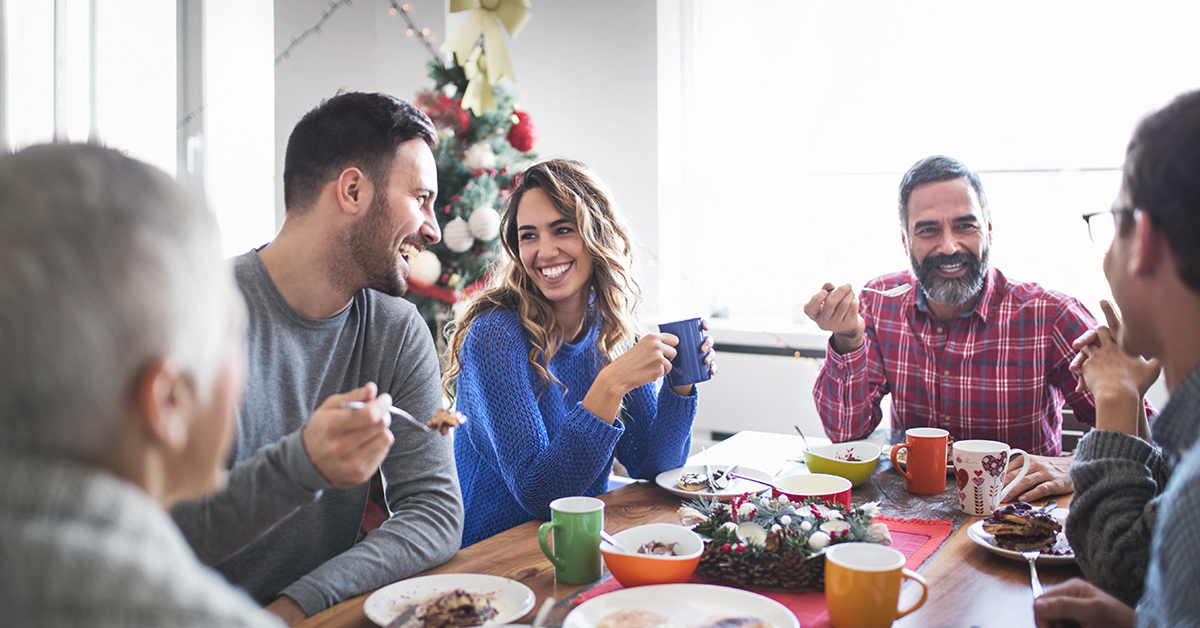 VIEW ALL POSTS
How to Talk to Your Family About Cancer History and Risks
Cancer isn't high on anyone's list of fun conversation topics. But talking about family cancer history and genetic testing is important. Sharing information can educate and empower patients and their relatives.

"Knowing enables us to take action, and that's preferable to fear," said Paula H. Finestone, PhD, a clinical psychologist at Fox Chase Cancer Center.

Broaching the subject can be a challenge. But there are effective ways to communicate and then use the information. 

Starting the conversation

Family medical history can be an open book or a touchy subject—each family is different. Having effective conversations about the history of disease in the family requires sensitivity and preparation.

"Know your audience," Finestone said. "Some people prefer one-on-one conversations, but in other families, genetic testing could be a dinner topic of conversation. Either one is fine, but it's a matter of knowing: what does your family feel most comfortable with?"

For some families, the holidays are a time to reminisce, and people are flattered to be asked about their experiences and memories. It might be an ideal time to have these conversations since a lot of family members may be together. But no matter when you ask about family history, it's a good idea to think through your game plan.

Create a list of questions ahead of time. Know whom you want to talk to and what information you'd like to gain. You might ask:

Have you had cancer? If so, how old were you, and what kind of cancer?
What do you know about cancer among other family members, including grandparents, aunts, uncles, nieces, and nephews?
Has anyone in the family had genetic testing for cancer risks? If so, what were the results?

"Approach it as: 'I'm seeking information; I want to understand,'" Finestone said.

Processing the information

So you've assembled a record of how cancer has impacted your family. Now you need to deal with your family tree—clinically and emotionally.

If you aren't a cancer patient, share your family history with your primary care provider, who may refer you to a genetic counselor based on your information. Genetic counseling is easily accessible at Fox Chase through our Risk Assessment Program. Read more about it here.

If you've been diagnosed with cancer, it's important to provide your family history to your oncologist before you begin treatment. That information may open up more treatment options. Your oncologist may also recommend genetic testing.

Learning your family history of cancer can trigger a range of feelings, including relief, anxiety, fear, and guilt. "Find somewhere to process those emotions," Finestone said. "Maybe that's with a genetic counselor, your oncology team, a therapist or a social worker."

For many people, sharing the information with relatives can be tricky and loaded with emotion for all involved—especially if testing reveals a genetic mutation that could affect other family members.

"It's normal to feel guilty: 'I passed the BRCA gene on to my children and I didn't want to do that,'" Finestone said. "But I would want people to understand: It was not your choice. Genetics are random.  Plus, there's no guarantee that your loved one is going to get a disease as a result of having a genetic mutation."

Finally, try to keep your family's history of cancer—and any genetic test results—up-to-date as children are born and family members develop illnesses. That information can be valuable for you and your family for generations to come.