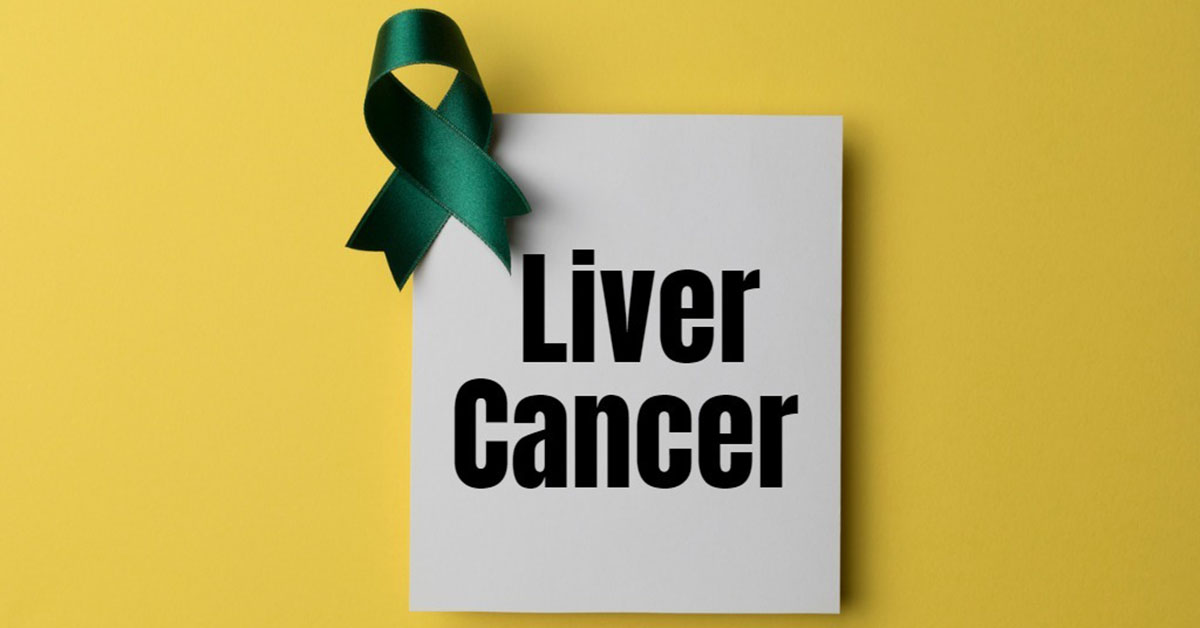 VIEW ALL POSTS
What You Should Know About Liver Cancer
You might not hear about liver cancer on the news, but according to the American Cancer Society, the disease is now the fastest growing cause of cancer death in the United States.

While it's important to be aware of other cancers that occur more frequently, it's also a good idea to be familiar with the causes of liver cancer and steps you can take to prevent it.

What causes liver cancer?

Liver cancer usually occurs in people with scarring of the liver (also known as cirrhosis), which can be caused by many conditions and diseases.

Viral hepatitis B and C are the leading causes of cirrhosis in the world. In the United States, hepatitis C was the most common risk factor for liver cancer until recently, but luckily, many effective medications have made hepatitis C curable. In its place, another condition known as fatty liver disease—also known as metabolic associated fatty liver disease (MAFLD) or nonalcoholic fatty liver disease (NAFLD)—has steadily been contributing to a greater number of liver cancer cases.

"It's similar to how we have seen an increase in obesity and diabetes in our society," said Minhhuyen Nguyen, MD, AGAF, FACP, a gastroenterologist at Fox Chase Cancer Center. "Worldwide, there are probably over a billion people with fatty liver disease."

A subtype of fatty liver disease called NASH (nonalcoholic steatohepatitis or fatty liver with inflammation) can be especially troublesome. People with NASH often go on to develop cirrhosis and liver cancer.

There are also situations where various factors play into an individual's cirrhosis or liver cancer risk.

"We frequently see a combination of conditions and lifestyle factors—it's rare for these conditions to occur on their own," Nguyen said. "You might have someone with hepatitis C and cirrhosis who drinks often and has diabetes."

To put it in perspective, the liver is a clearinghouse for a lot of metabolic activity within the body. If you have hypertension, diabetes, or high cholesterol, your liver may be affected.

"The liver is a mirror of our metabolic world," said Nguyen.

How is liver cancer treated?

While liver cancer can be deadly, treatment options are evolving quickly.

Like other cancers, the earlier liver cancer is detected, the better the patient's outcome will be.

"When treating liver cancer, we now have many treatment options available for patients," Nguyen said. "We offer liver-directed therapy, surgery, chemotherapy, and immunotherapy — treatment options are moving forward."

Receiving treatment at a specialized cancer center like Fox Chase is especially important, as multidisciplinary care can make a big difference in treatment and outcomes.

"When cancer is treated in a multidisciplinary way, you don't just have a single doctor treating you," Nguyen said. "Your medical oncologists, radiation oncologists, surgical oncologists, hepatologist and interventional radiologists work together to develop the best treatment plan for you as an individual."

Can you prevent liver cancer?

The best way to prevent liver cancer is by making healthy lifestyle choices. You can reduce your risk of hepatitis C by practicing safe sex and avoiding drug use. Also, the Centers for Disease Control and Prevention (CDC) recommends that everyone over the age of 18 receive at least one hepatitis C screening in their lifetime.

To avoid fatty liver disease, a healthy diet and exercise is recommended. Alcohol consumption should also be moderate, however, it's important to note that there is no safe level of alcohol consumption.

"Six to seven teaspoons of sugar (around 25–30 grams) is the most an individual should have each day," said Nguyen. "Also, it is best to eat a plant-based diet and get as much exercise as possible."

Quick efforts to drop weight can cause long-term metabolic damage. Instead, Nguyen recommends lifestyle changes that will last for years.

"If you lose 5% of your overall body weight, it will reduce liver inflammation associated with fatty liver disease," she said. "If someone with compensated cirrhosis loses 10% of their body weight, they can reverse a lot of liver scarring."

According to Nguyen and the American Cancer Society, other steps that may help reduce the risk of liver cancer include:

Not smoking
Drinking alcohol in moderation or not at all
Taking low-dose aspirin regularly, which can slow the progression of fatty liver disease

Learn more

Fox Chase has a long history of preventing and treating liver cancer. To make an appointment with one of our gastroenterologists or liver cancer specialists, call 888-369-2427.

In our continued effort to protect patients and staff against COVID-19, we are now offering phone and video appointments for some patients.