"Throughout all of this, my surgeon, Dr. Chen, and pathologist Dr. Shuanzeng "Sam" Wei were really great. They made sure to check up on me after the surgery to make sure I was doing okay. The two of them definitely stood out."

‐Travis Ferguson
I wasn't expecting the doctors to tell me I had cancer. It all started in December of 2020 when I had back surgery. Afterward, I started to feel a numbness in my legs. I'd go horseback riding and couldn't tell if my feet were secure in the stirrups or dangling uselessly in the open air. Horseback riding is a big part of my life, so I had to figure out what was wrong.
I went back to my surgeon to find out what was causing the numbness. Eventually, they decided to perform an MRI on me and were able to determine that the numbness wasn't the result of anything serious, just some scar tissue that was too close to a nerve.
By complete chance, they also found an unusual mass sitting on my left kidney. Later testing would confirm that it was a tumor. I was 40 when I was diagnosed with kidney cancer.
Dealing With the Diagnosis
My first thought after the diagnosis was, "This is how I go out." Two of my grandparents had died from cancer. I thought to myself, "It hit them, so it's gonna hit me." It wasn't a pleasant place to be.
It took a little while, but I eventually got over that mindset. I give a lot of credit to my aunt, who had recently survived her own battle with cancer. She told me that I had to be my own advocate, and that really challenged me to change my mindset.
From then on, I thought to myself, "I'm gonna beat this. This is on me. I need to do what I need to do to make sure that I beat this."
Exploring Treatment Options
My doctor in Indiana, where I live, was pretty adamant that the whole kidney had to be removed. In fact, it was one of the first things they said to me. Oddly enough, they also told me that my kidneys were in fantastic health. The best they had been in years, despite the cancer.
At first, I didn't question my doctor. I think I might have just been in shock, but once I had time to process what they were saying I thought, "Wait a second, one and one doesn't add up to two in this instance. You're telling me that my kidneys are functioning better than they have in years, but you want to remove one of them?"
I thought about what my aunt had said about being my own advocate, and I decided to look for a second opinion. I found an oncologist in Indiana who agreed that we should at least try to save part of the kidney, but I still needed a surgeon.
Advocating for Myself
I heard about Fox Chase through a friend of mine. Her husband also had kidney cancer, and Fox Chase Cancer Center surgical oncologist Dr. David Chen was able to save his kidney. After hearing his story, I immediately set up an appointment.
The appointment was for the following month, but the doctor I was seeing in Indiana wanted me to be operated on sooner. Of course, I had a sense of urgency that made me want to see Dr. Chen as soon as possible, so I decided to be my own advocate.
I searched for him on social media and sent him a message explaining my situation. A few days later Dr. Chen and the scheduling department reached out and moved my appointment up.
A Successful Surgery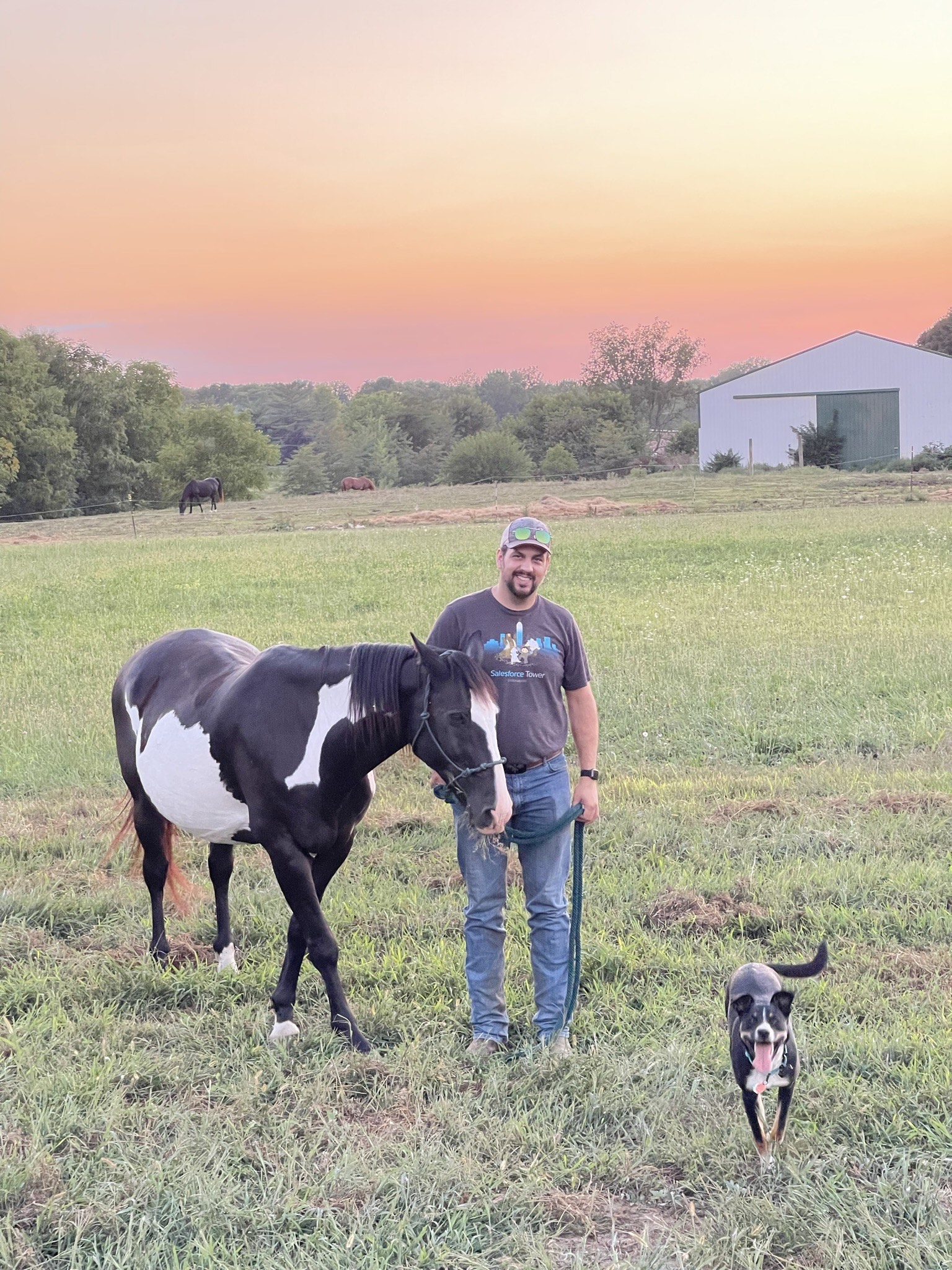 I'm not someone who likes to sit still, so I was pretty motivated to get up and going after the surgery. When I woke up the next day, I was moving around within a couple of hours. Plus, the nurses told me that they'd only take the catheter out once I could walk by myself. That was enough motivation for me. Throughout all of this, Dr. Chen and pathologist Dr. Shuanzeng "Sam" Wei, who did post-surgery follow up with me, were really great. They both made sure to check up on me after the surgery to make sure I was doing okay. The two of them definitely stood out.
Living My Life
Since the surgery, Dr. Chen has connected me with an oncologist in Indiana. My insurance company approved me for treatment with immunotherapy, which helps the immune system fight cancer, and I'm scheduled for a year of it. Thankfully, I'm told that the treatment won't have any side effects, so I'll still be able to enjoy my horseback riding and woodworking. I'm going to keep living my life—I'm not waiting for the immunotherapy to be over.
I had a few people who helped me through this whole ordeal. My little brother drove with me from Indiana to Philadelphia for the surgery. He was definitely there for me, and my significant other was a big support as well.
To anyone who's just starting their battle with cancer I'd say this: Don't listen to that horrible, negative voice in your head. Let those thoughts pass and work to be your own advocate. Do the work, put in the effort, or find someone who can do it for you. That's how you're going to get results. Learn more about treatment for kidney cancer at Fox Chase Cancer Center.
Learn more about treatment for kidney cancer at Fox Chase Cancer Center.