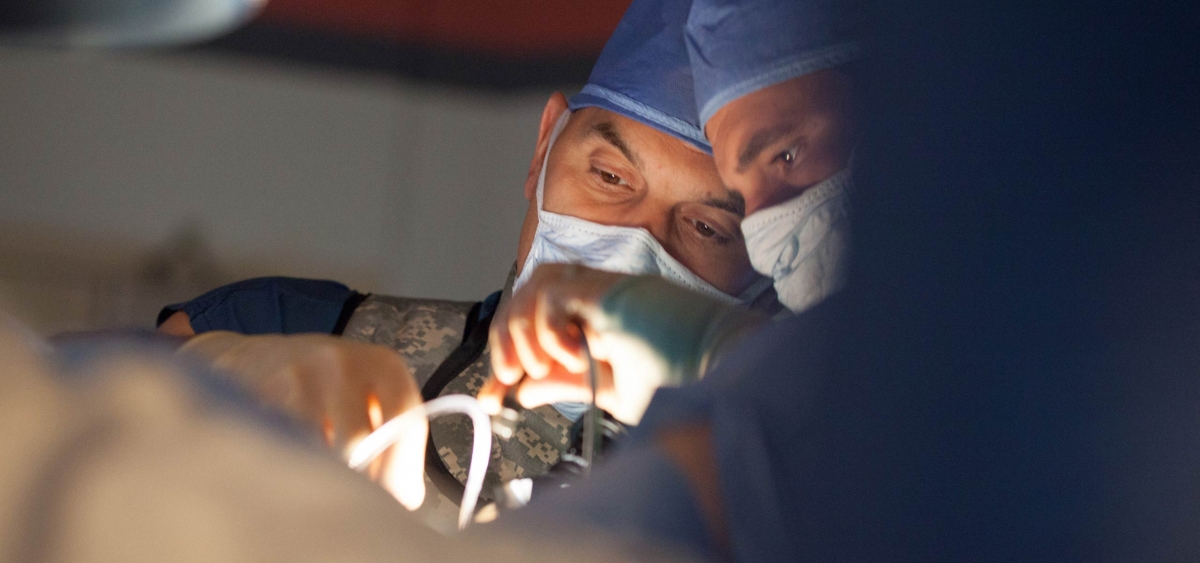 Traditional kidney cancer treatment involves open surgery to remove the entire kidney, the nearby adrenal glands and all surrounding tissue. However, Fox Chase surgeons have pioneered kidney-sparing (partial nephrectomy) and minimally invasive (laparoscopic and robotic) kidney surgery and have more than two decades of experience in these techniques, which will be considered first. Our multidisciplinary kidney cancer team works together to deliver the best possible clinical outcome for our patients.
Partial Nephrectomy
Fox Chase Cancer Center surgeons became national leaders in partial nephrectomy for the treatment of kidney cancer in the 1990s. Our physicians remain internationally recognized in kidney preservation surgery, performing among the nation's most partial nephrectomies in the last two decades while publishing over 1,000 landmark research papers and abstracts on the topic. Many patients who have been advised elsewhere that their kidneys must be removed have found alternative treatment options at Fox Chase that frequently allow preservation of their kidney and don't always require surgery.
Partial nephrectomy removes the tumor and preserves as much healthy kidney tissue as possible, which helps maintain function to decrease the risks of kidney failure and dialysis in the long term. Research performed at Fox Chase and confirmed at other leading national medical centers indicates that partial nephrectomies can achieve clinical results similar to those involving total kidney removal. Kidney preservation is particularly important for patients with complications or chronic conditions, including high blood pressure or diabetes.
Fox Chase surgeons consider three indications for partial nephrectomy as a treatment for kidney cancer:
Absolute: Surgery is necessary to avoid dialysis.
Relative: The kidneys have not failed but are at risk of failing because of certain health reasons, such as diabetes or hypertension.
Elective: The kidneys are currently functioning normally, but the surgery is performed as a preventive measure in case problems develop in later years.
In 2009, our kidney cancer team developed a standardized scoring system to classify features of kidney tumors as they relate to safely performing a partial nephrectomy. This system is now used by kidney surgeons all over the world to communicate the complexity of the operation, the potential side effects, and risks versus benefits.
Minimally Invasive Surgery
Fox Chase was the first in our region and among the earliest in the nation to perform laparoscopic kidney surgery. Between 80 and 90 percent of kidney surgeries at Fox Chase are minimally invasive, using small incisions and tiny scopes.
Robotic and laparoscopic surgeries are performed through the traditional transperitoneal (front) approach and the more technically challenging retroperitoneal (side) robotic technique.
"We are one of the most experienced nationally in laparoscopic and robotic surgery. We were early to that space and led a lot of the development in that field. That's a primary reason why our patients come here — because of our volumes, our research, our results and our deep expertise." – Robert Uzzo, MD, FACS, Chair of Surgical Oncology