"Throughout this whole ordeal, I felt very lucky, because I was secure in the knowledge that Fox Chase knew what they were doing."

‐Melanie Fowler
I'm 65 years old, and thanks to a 35-year career at the Department of Defense, I've been happily retired for just about a decade. I live in Willow Grove, Pennsylvania, with my husband Bill, our dog Tess, short for Tess the Mess, and our cat Amoco, who is named for the gas station where we found her.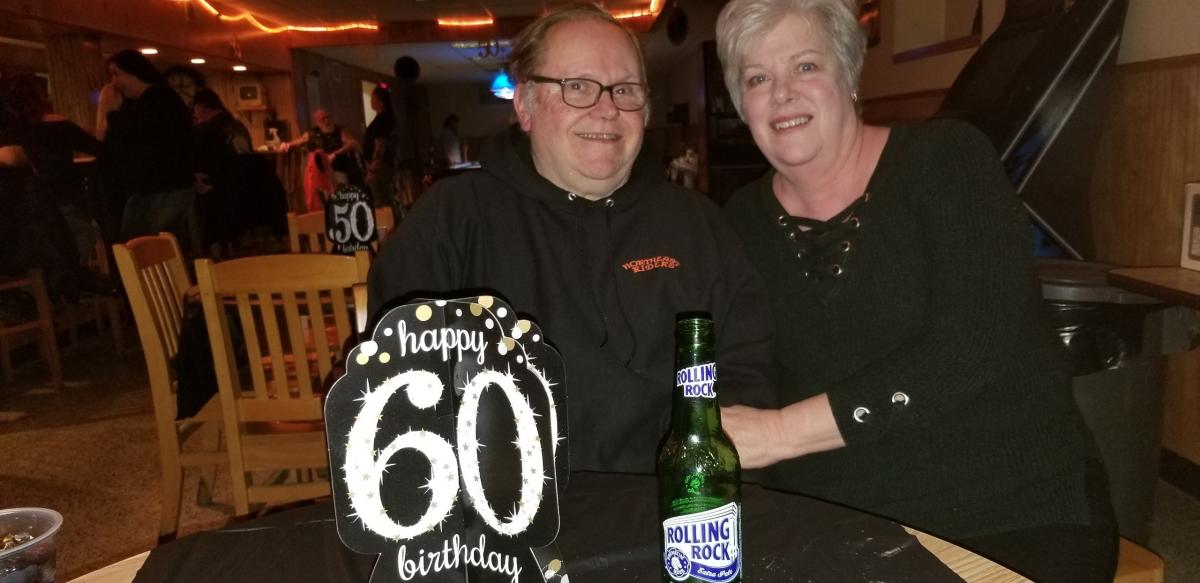 Bill claims that when I retired, I "over-retired." I take my relaxation seriously, but I do like to garden and fish. I've also been busy caring for Bill, who had a stroke in 2012 and needed a lot of assistance in those first few years. Needless to say, as busy people do, I started neglecting some basic self-care routines, which, in my case, meant forgoing my regular mammogram. But I kept doing breast self-exams. Thank goodness, because in 2017, I detected a lump in my left breast.
Starting With Fox Chase
Fox Chase's slogan, "Where you start matters," is so true—I feel incredibly lucky that I started there. I was already familiar with Fox Chase, as my son Michael and I had lived within walking distance of the Fox Chase Rockledge offices for several years, and I had gotten most of my mammograms done there because it was so convenient.
Because of my comfort level and the fact that Fox Chase always had such a good reputation, to me there was no question about where to turn when I felt that lump. I called Fox Chase straightaway and got an appointment.
Fortunately, breast cancer is no longer the black box it was 40 years ago, so the diagnosis process was pretty straightforward. They did a mammogram first, followed by a spot mammogram, which focuses on the area of the lump to get better pictures. Then I got an ultrasound to determine the lump's chance of being cancerous. Finally, I had a biopsy. This all took about two weeks.
On the Friday before Memorial Day, I got a call and was told that I had stage II invasive ductal carcinoma. I got an appointment to go into Fox Chase the following Tuesday. There was no sense in worrying my family, so I decided not to tell them right away. In hindsight, taking those couple days to sit with the diagnosis was very helpful—it enabled me to gain a level of acceptance before I shared the news. Plus, it was much easier to handle my family's worries once I had more information, which I got at my Tuesday appointment.
Invasive ductal carcinoma is a cancer of the ductal glands, or milk ducts. Luckily for me, it is the most common form of breast cancer and very treatable. My doctors did a test to see if chemotherapy would be effective, and then my team developed a plan that would include a lumpectomy and radiation, since chemotherapy didn't look like it would work.
My treatment team included Dr. Penny Anderson, a radiation oncologist; Dr. Angela Jain, a medical oncologist, who dealt with my medications; and Dr. Richard Bleicher, my surgeon. I felt very confident about their treatment plan, because I knew a lot of pink ribbons had come out of Fox Chase before me. I was in good hands.
A Strong Support System
I found out I had cancer in late May, had surgery to remove the lump in June, and started radiation treatment in July. The radiation was the most time-consuming part, because I went five days a week for seven weeks.
I had my appointment the same time every day, so I got to know the people in the waiting room. I don't know if it was the atmosphere at Fox Chase or just the luck of the draw, but I started chatting with the patients I recognized, and we formed a sort of support group. Instead of watching television in silence, we would talk.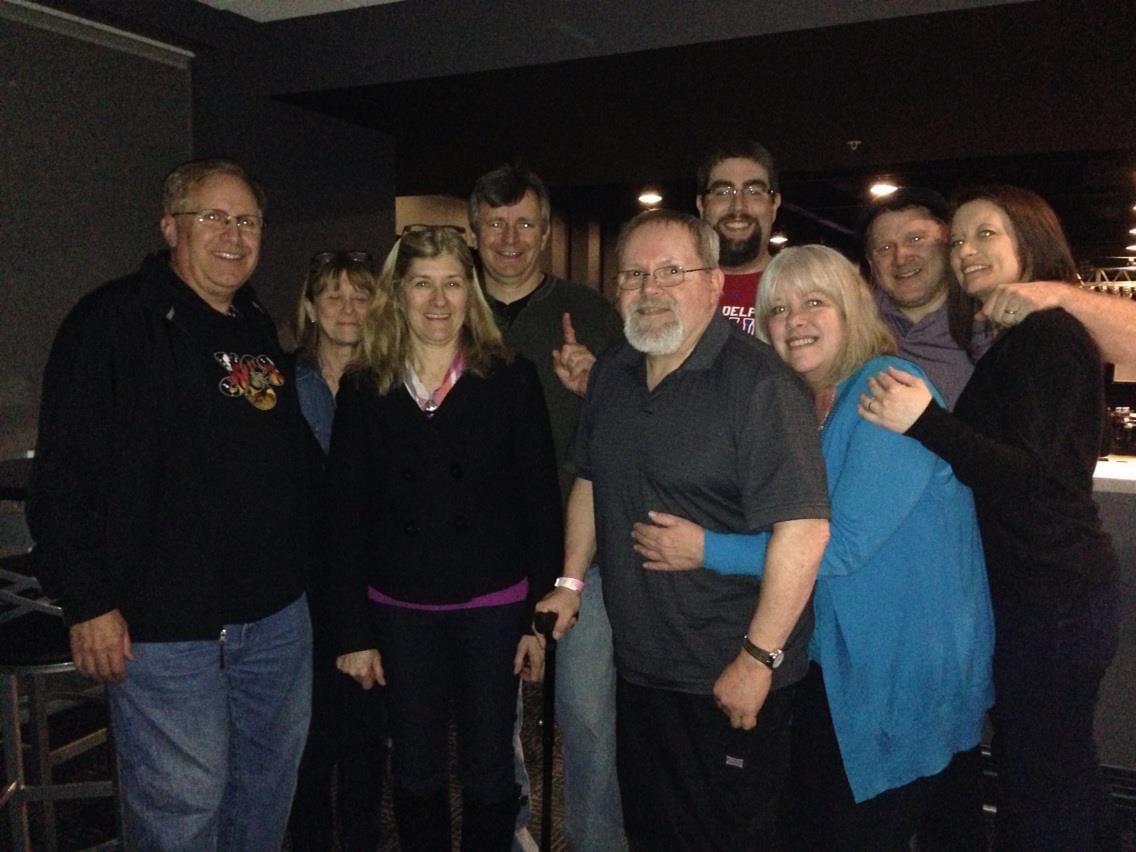 Eventually everybody knew everybody, and people started coming early before their appointment or staying late to socialize in the waiting room. It was great, because these were people who knew exactly what I was going through.
My doctors were also wonderful, especially Dr. Jain, who took a lot of time to explain what was going on throughout the process. She always took whatever time she needed with me. I never felt rushed at all.
And then, of course there were my husband and my son, who were very much part of my support system. Getting treated for breast cancer didn't disable me—I could still walk and use my hands, unlike Bill after his stroke—but Michael did things like make dinner for us, which was really helpful.
And my husband was truly my inspiration. After his stroke, Bill could barely do anything, but through hard work in rehab, he regained the ability to walk, and he's now very mentally alert. His latest hobby is baking bread! I thought, "If he can recover from that kind of setback, I can get through this."
Smooth Road to Recovery
For two years after treatment, I got mammograms every six months. My screenings have all been clear, so I've graduated to the Survivor's Clinic, meaning I no longer need to meet with my surgeon and I only need to have one mammogram a year. Because my cancer is impacted by estrogen, I also take medication to keep my estrogen levels low, but I should only have a few years left of that, too.
Throughout this whole ordeal, I felt very lucky, because I was secure in the knowledge that Fox Chase knew what they were doing. Now I keep my appointments and let Fox Chase do the worrying. I'm doing my part, and I know they'll do theirs.
Learn more about breast cancer at Fox Chase Cancer Center.