"What really stuck with me through this experience was that every step along the way my entire team worked well together and made me feel so much at ease. Most importantly, they allowed me to trust them."

‐Bob Sokolove
I'm 68 years old and a very active person. When I'm not busy working as a lawyer for a firm in Bucks County, which is just north of Philadelphia, you can find me riding my bike, playing and watching sports, or traveling with my wife, Caroline. I've never been the wait-and-see type.
That's why I was surprised to find how comfortable I felt with a recommendation from Fox Chase Cancer Center of active surveillance, in which the cancer is monitored but not treated unless it becomes aggressive, for my prostate cancer diagnosis.
Deciding Where to Start 

Bob Sokolove out for a bike ride.
My cancer journey began in 2016 when I went to my doctor and found out that my prostate-specific antigen (PSA) levels were high. I didn't have any symptoms, but because of the number he recommended I get checked out by a urologist. I ended up going to a well-known hospital in the Philadelphia area and underwent a biopsy there.
I was unhappy with the experience, but in the process I learned that I did indeed have prostate cancer. At that point I decided to switch doctors. I chose Fox Chase after remembering the positive experience my family had there when my mother was diagnosed with breast cancer. I immediately came to realize that being treated at Fox Chase was the right decision for me.
My first appointment at Fox Chase was in late 2017 with Dr. David Chen, a surgical oncologist. He was an absolute professional. He was a calming, wonderful doctor who provided gentle care, specific advice, and reassurance every step of the way. I could not have asked for a better doctor.
Dr. Chen performed two MRI-guided biopsies, which are not exactly pleasant experiences. However, thanks to the staff, I left those procedures with a smile on my face. It was such a relief that it was a relatively tolerable experience compared to the biopsy I received before coming to Fox Chase.
Following the biopsies, Dr. Chen was exceedingly thorough in explaining in layman's terms what my options for treatment and non-treatment were. I'm a proactive person, so I never thought I would feel comfortable with the option of surveillance when it came to something as serious as cancer. However, my experience with Dr. Chen left me feeling reassured that it was the right choice.
Watching and Waiting
I went from finding out I had cancer to being on active surveillance for a few years. When COVID-19 came along, that surveillance became significantly less active as hospitals were admitting less people for anything that wasn't an emergency. Surprisingly, this lull in appointments and contact with my doctors didn't worry me. I had complete faith in Dr. Chen and his team as they navigated both my treatment and the pandemic.
As cases of COVID-19 began to wind down, my PSA numbers began to rise. Dr. Chen performed another biopsy and concluded that although my cancer hadn't spread beyond the prostate, it had become more aggressive and action needed to be taken.
Dr. Chen then introduced me to Dr. Jessica Karen Wong, a radiation oncologist. Like Dr. Chen, she too was incredibly kind and highly professional. In fact, every individual I came in contact with at Fox Chase was kind, helpful, and almost fun to work with.
Prior to my first radiation treatment, I remember having a nurse named Debbie who managed to make me laugh at one of the most difficult times in this process. I even got to know more about the person transporting me from room to room, which made the experience so much more personal.
I received two high-dose radiation treatments two weeks apart in July 2021. Though no radiation treatment is ever easy, I never felt better prepared or more optimistic about my care.
Getting Back to Normal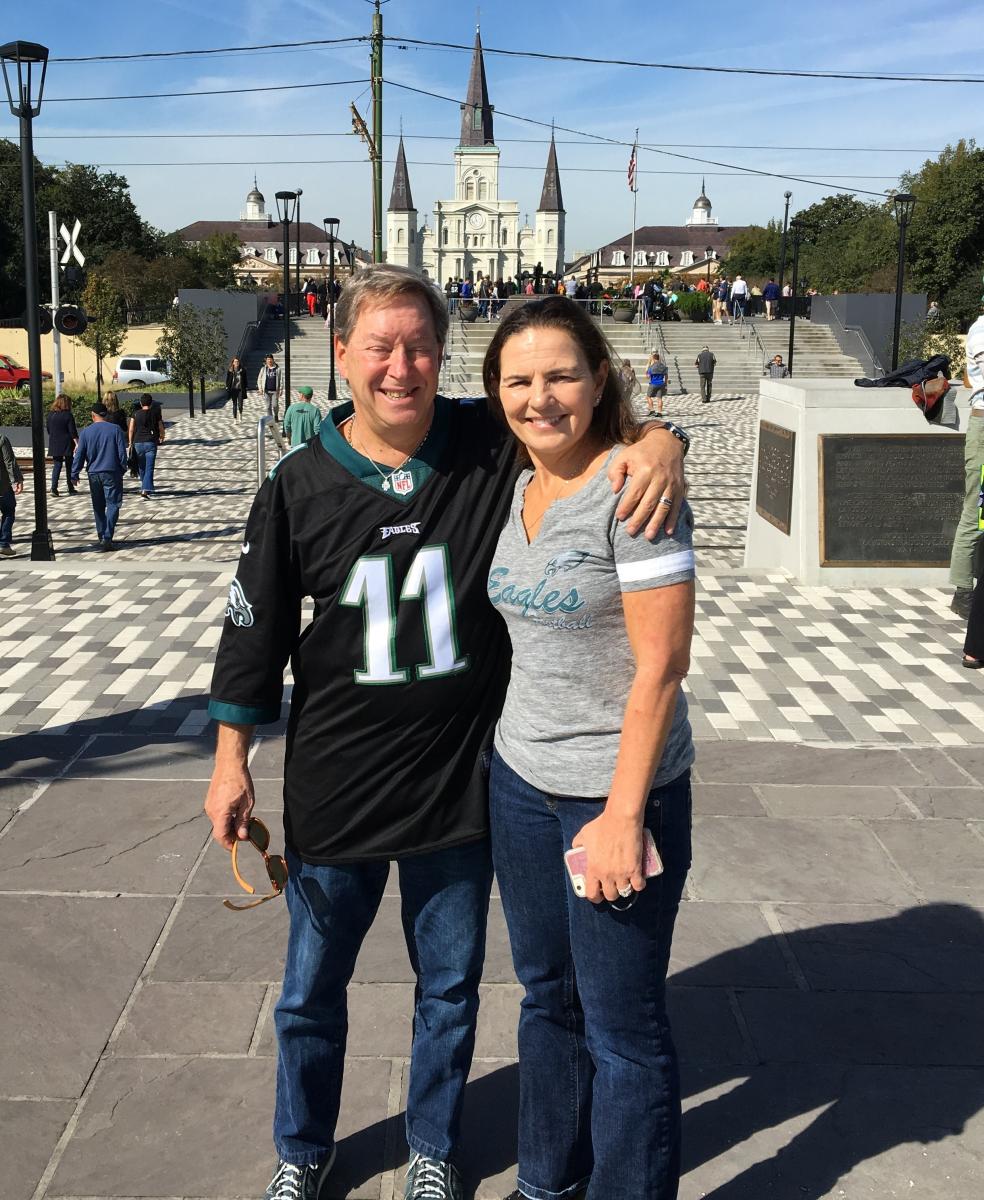 Once my radiation treatments concluded, I felt terrible, which was to be expected. It's a slow process recovering physically from treatment, but the most important thing is that I felt fine psychologically and I now feel better physically. It's almost as if I view myself as cured. I feel like what we set out to do, we did. 
What really stuck with me through this experience was that every step along the way my entire team worked well together and made me feel so much at ease. Most importantly, they allowed me to trust them. I can't even begin to say how nice every single person has been, from the biopsies right on through to the two radiation procedures.
I returned to Fox Chase for a follow-up and my PSA levels looked good and everything appears to be under control. In the meantime, I'm back to being active and looking forward to my next trip to Cancun, Mexico, with my wife to celebrate our wedding anniversary.
Being a Fox Chase patient really is a unique experience, and what they say in their commercials is true: Where you start truly does matter.
Learn more about prostate cancer treatment at Fox Chase Cancer Center.