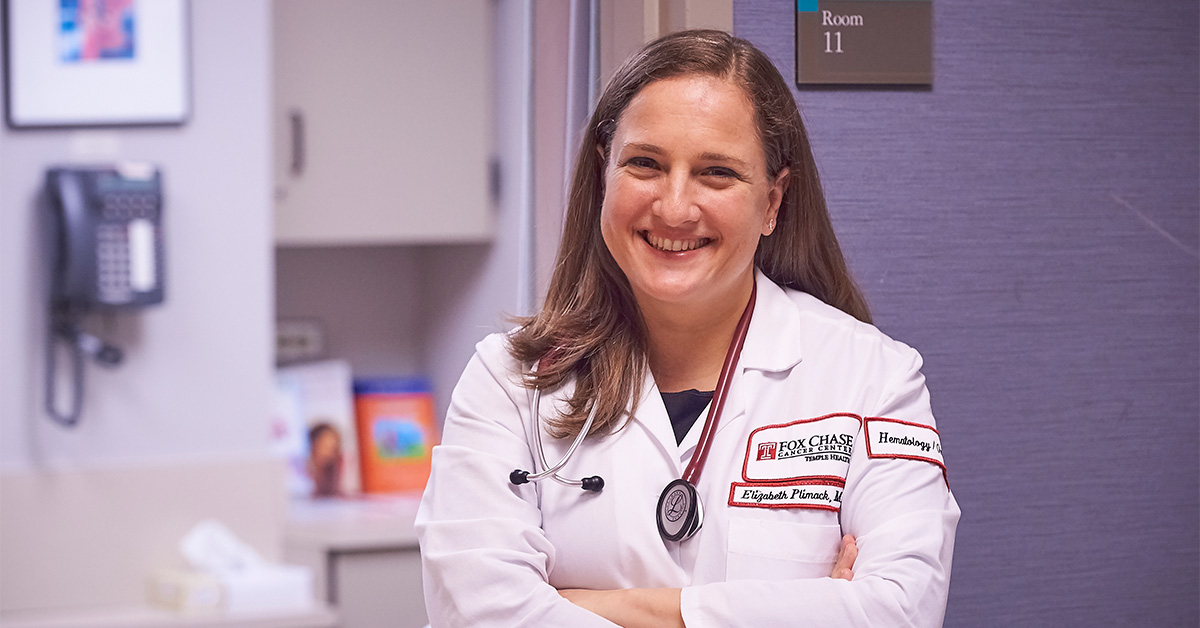 PHILADELPHIA (November 9, 2023) — Elizabeth Plimack, MD, MS, Deputy Director and Professor in the Department of Hematology/Oncology at Fox Chase Cancer Center, was recently recognized as a new fellow of the American Society of Clinical Oncology (ASCO).
"Volunteering in support of ASCO and its mission to serve its members nationally and globally with innovative programming and nimble responses to current issues has been a highlight of my career and work in oncology, and I am honored to be welcomed now as a fellow of ASCO," said Plimack.
ASCO fellows are selected in recognition of their dedication and efforts that benefit both society and patients. The distinction is given to those members who volunteer a significant portion of their time to various activities that benefit ASCO and further its mission. In 2019, Plimack was elected to a four-year term on ASCO's Board of Directors and was appointed the organization's treasurer earlier this year.
ASCO was founded in 1964 and represents nearly 50,000 professionals in the field of cancer care. By funding research, education, and other endeavors, the organization works to improve cancer diagnostics and treatment, with the ultimate goal of preventing and curing cancer.
An internationally recognized expert in bladder and kidney cancers, Plimack is a leader in clinical trial design and implementation. Her research has formed the basis of a biomarker-directed bladder preservation platform led by Fox Chase investigators.
Among her many professional activities and leadership roles, Plimack is chair of the Scientific Advisory Board for the Bladder Cancer Advocacy Network and a member of the National Comprehensive Cancer Network (NCCN) Board of Directors. In addition, she is a member of the NCCN guidelines panels for bladder/penile cancers. She also serves on the editorial boards of Cancer, a journal of the American Cancer Society, and the Journal of Clinical Oncology.
Consistently named a Philadelphia magazine Top Doctor, Plimack also appears regularly in Castle Connolly's Top Doctors. She has also achieved status as a five-star provider, the highest possible rating for clinical care based on patient satisfaction data compiled by Press Ganey, a company focused on improving healthcare.
Plimack will be officially recognized at the opening session of the ASCO Annual Meeting, which is being held June 2024 in Chicago.