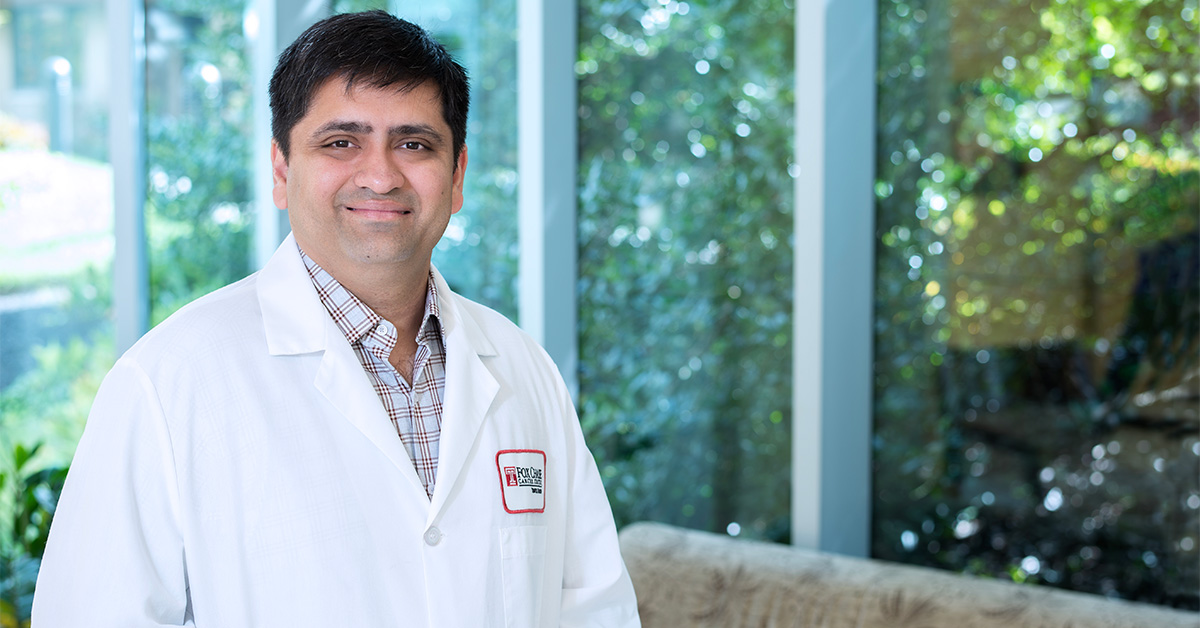 PHILADELPHIA (September 13, 2023) — Fox Chase Cancer Center is pleased to announce the hiring of Parth A. Desai, MD, as an assistant professor in the Department of Hematology/Oncology. His clinical practice will be based at the department's rapidly expanding section at Temple University Hospital, where his clinical practice will focus on head and neck cancer, thoracic malignancies, and translational clinical trials.
Prior to joining Fox Chase, Desai was a Clinical Hematology and Oncology Fellow at the National Heart, Lung, and Blood Institute within the National Institutes of Health.
Desai earned his combined Bachelor of Medicine and Bachelor of Surgery degree from Veer Narmad South Gujarat University in Surat, India. He subsequently completed an anatomical and clinical pathology residency at Maulana Azad Medical College in Delhi before coming to the United States.
He then trained briefly in the Department of Hematopathology and the Department of Stem Cell Transplantation/Cellular Therapy at MD Anderson Cancer Center before completing an internal medicine residency at UT Health San Antonio.
In his two decades of scientific training, Desai has undertaken a variety of research projects and has published in numerous peer-reviewed journals on a wide range of topics in hematology and oncology and developmental therapeutics.
His expertise includes designing and running early phase clinical trials, as well as leading translational research using cutting-edge techniques like single cell and spatial transcriptomics, through which he tries to identify novel treatment- and phenotype-related biomarkers and tumor and tumor microenvironment heterogeneity.
He received the 2022 American Society of Clinical Oncology Young Investigator Award and the 2021 National Cancer Institute Director's Award for his research.
Desai began his tenure at Fox Chase and Temple University Hospital on August 20.