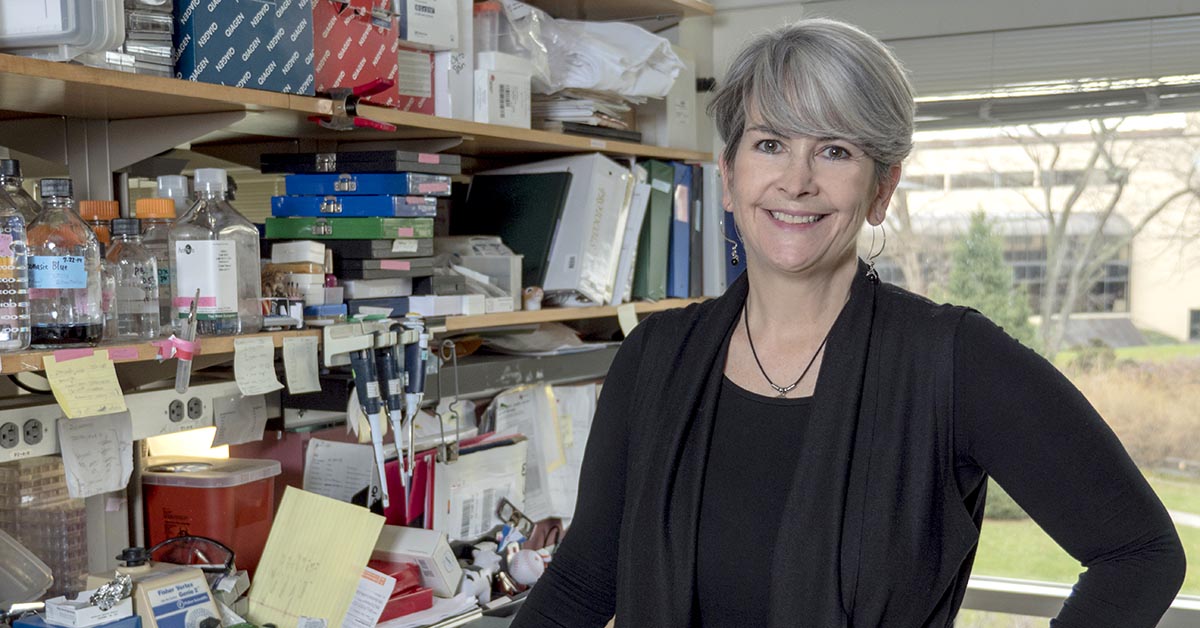 PHILADELPHIA (February 22, 2023)—The Fox Chase Cancer Center Biosample Repository Facility was recently awarded accreditation from the College of American Pathologists (CAP) based on results of a recent on-site inspection.
A biorepository is a facility used for the collection, processing, storage, dissemination and analysis of biological samples and associated clinical data for research purposes. Repositories like the one at Fox Chase fill an essential role by facilitating translational research associated with clinical trials and basic research.
"Our success in achieving this accreditation is due to the tremendous effort made by all of our biorepository staff. We are honored and privileged to be among the many facilities worldwide who have been recognized with this standard of excellence," said Denise Connolly, PhD, the facility's director and an associate professor in the Cancer Signaling and Microenvironment research program.
"This recognition is a testament to the work that is constantly being done to provide top of the line care to patients at Fox Chase. The Fox Chase Institute for Cancer Research Biosample Repository will continue to be an instrumental tool in conducting groundbreaking research that will help us learn more about our communities as well as develop methods to better address their health needs," said Jonathan Chernoff, MD, PhD, Cancer Center Director.
"I would like to recognize Dr. Connolly and her entire team for their expertise in, and dedication to, providing high-quality laboratory practices, as well as executing strict protocols for participant recruitment and consent."
The Fox Chase Biosample Repository Facility is one of more than 8,000 CAP-accredited facilities worldwide. CAP's board consists of certified pathologists who work to advocate excellence in the practice of pathology and laboratory medicine. The CAP Biorepository Accreditation Program, which began in 2012, was the first accreditation program designed to improve the quality and consistency of biorepositories. The Fox Chase Biosample Repository Facility is one of fewer than 80 CAP-accredited biorepositories in the US.
During the CAP accreditation process, peer inspectors examine the laboratory's records and quality control procedures for the preceding two years. CAP inspectors also examine laboratory staff qualifications, equipment, facilities, safety program and record, and overall management. The federal government recognizes the CAP Laboratory Accreditation Program as being equal to or more stringent than the government's own inspection program.