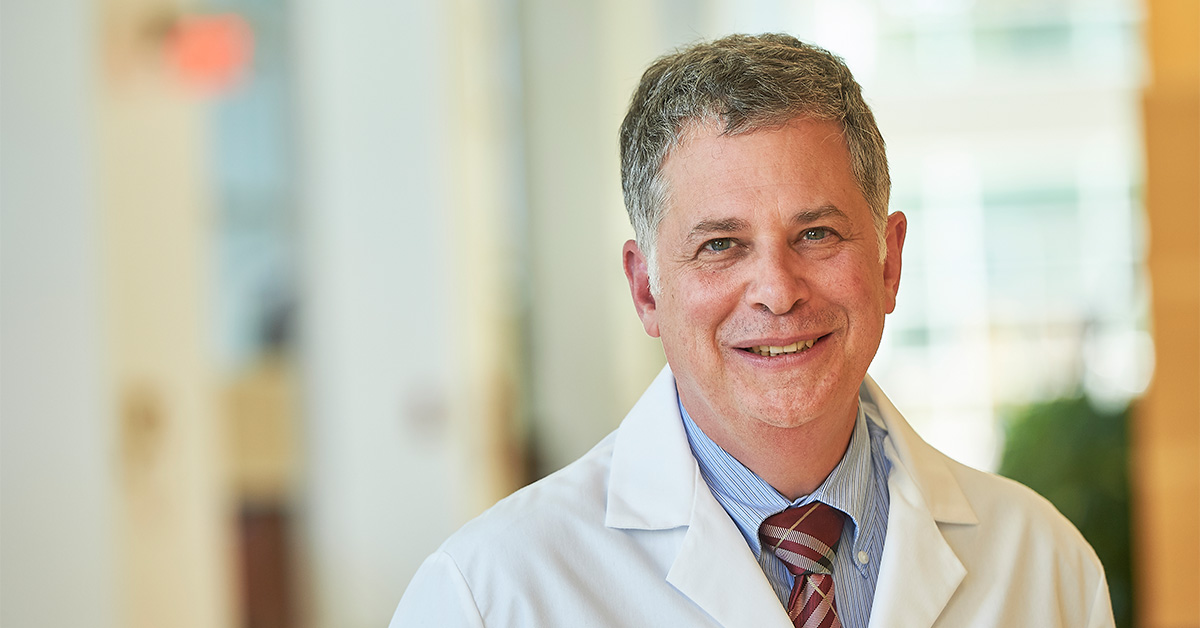 PHILADELPHIA (February 8, 2023)—Researchers at Fox Chase Cancer Center were recently awarded a $550,000 grant from Stand Up To Cancer (SU2C) to fund a new project, "Accelerating and Diversifying Access to Clinical Trials."
"It's a great honor for us to receive this grant and we were able to succeed in this because of the tremendous support we have from Temple Health," said Martin Edelman, MD, the G. Morris Dorrance Jr. Chair in Medical Oncology and chair of the Department of Hematology/Oncology at Fox Chase.
"All of the pieces have been in place, including an extensive clinical trials program at the historic Fox Chase Cancer Center in Northeast Philadelphia, community outreach in North Philadelphia, and a diverse population at Temple University Hospital," he added. "What we're doing now is bringing them together to better serve our patients who are seen by Fox Chase and Temple University Hospital."
Edelman will be working with Linda Fleisher, PhD, MPH, research professor in the Cancer Prevention and Control research program, on improving clinical trial access through funding from the SU2C Diversity in Early Development Clinical Trials Research Grants Program. As a part of SU2C's Health Equity Initiative, the program funds multidisciplinary teams working to remove barriers to phase 1 and phase 2 cancer clinical trial participation, specifically for those in underserved populations. Edelman will serve as leader of the team and Fleisher will serve as the team's co-leader.
"We know there are many issues to address to increase access and participation in clinical trials in general in terms of access, recruitment, and retention. For underserved and racial/ethnic populations these issues are compounded by a variety of factors and efforts are underway to address these barriers. These challenges are even more exacerbated in early phase trials where we often determine whether a potential treatment or approach is tested before moving to large randomized clinical trials for widespread use by clinicians," said Fleisher.
"Part of the grant will be used to build an infrastructure for increasing the number and breadth of early phase trials at Fox Chase and Temple and providing the support and resources for patients to address barriers to care," she added.
The grant will also aid in building additional support services such as palliative and adjuvant supportive care, as well as utilizing bicultural patient navigators for addressing individual patient barriers to care. In addition to Edelman and Fleisher, the multidisciplinary effort will involve many others at Fox Chase and Temple who will be critical to the success of the initiative, including colleagues from community outreach and engagement and cancer prevention and control like Evelyn González, MA, and Shannon Lynch, PhD, and clinicians Jessica Bauman, MD, and Alvaro Pereira-Rico, MD.
"We will also be building in transportation services because not only do we need to make it easier for patients to participate in trials, we need to support them in that participation," said Fleisher. "For patients in North Philadelphia, this will help them to get to trials that are active at Fox Chase and Temple, and if there's a trial that's most beneficial for them happening at Fox Chase, we want to be able to facilitate their transportation there."
Additionally, funding from the grant will help enhance community outreach and education with the goal of increasing understanding of clinical trials. Researchers will be working with community organizations as well as Fox Chase's own outreach programs to achieve this goal. A community engagement grant program is now accepting applications to support and complement the teams' work.
"When it comes to patient education, there's this suspicion surrounding what a trial is and what an experimental treatment is. Many patients wonder if it's a last-minute option at the end of the road," said Edelman.
"The important thing to emphasize is that it's not. Clinical trials in oncology span the spectrum. It may be evaluating a new approach, drug, or dosage to prevent the recurrence of a cancer or even to lessen the side effects of cancer. We want to make people aware of why a trial may be in their interest," he said.
Although the project will focus on individual obstacles to clinical trials, its overall goal is to address these issues in a more holistic way, said Fleisher.
"It's not just about the infrastructure, community education, or supporting patients. It's about all of the issues being addressed at once, which is exciting because that's how you really move the needle forward," she said.
SU2C raises funds to accelerate the pace of groundbreaking research that provides new therapies to patients quickly and saves lives now. By galvanizing the entertainment industry, SU2C has set out to generate awareness, educate the public on cancer prevention, and help more people diagnosed with cancer become long-term survivors.