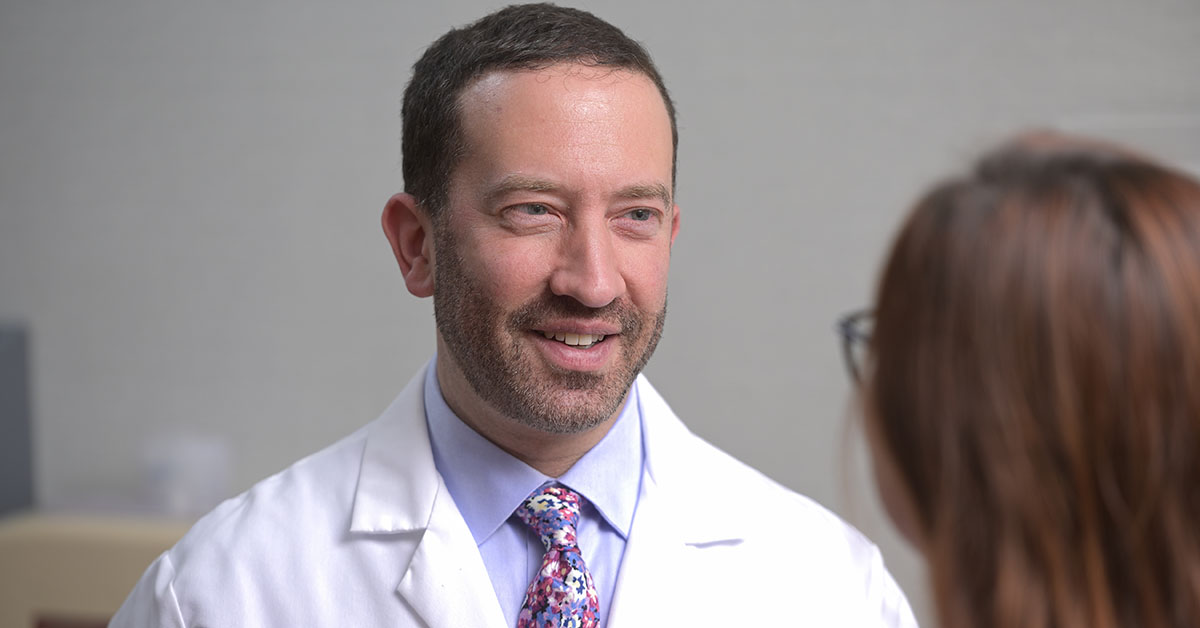 PHILADELPHIA (December 2, 2022)—Fox Chase Cancer Center's Richard J. Bleicher, MD, FACS, a professor in the Department of Surgical Oncology and leader of the Breast Cancer Program, was recently inducted as a fellow into the Philadelphia Academy of Surgery.
Founded in 1879, the academy is the oldest continuously meeting surgical society in the United States. Its aim is to improve the practice of surgery, promote public health, and help elevate the medical profession.
"It is an honor to be inducted into this prestigious academy, which is one of the oldest surgical societies. The academy has a long history of members who are leaders in Philadelphia and it is a privilege to be a part of this historic group," said Bleicher.
"Dr. Bleicher's induction into this distinguished academy is a testament to the dedication and care he shows his patients every day," said Jeffrey Farma, MD, FACS, interim chair of the Department of Surgical Oncology. "The Philadelphia Academy of Surgery serves as a longstanding hub for some of the best minds in surgery. With Dr. Bleicher's induction, Fox Chase will be well represented among those individuals."
In order to become a fellow of the academy, a candidate must be a medical doctor or doctor of osteopathy who has graduated from a reputable school of medicine or osteopathy. They must also be either board certified in a surgical specialty by an American board of medical specialties or a fellow of the American College of Surgeons. Additionally, they must be nominated by an existing fellow in good standing and supported by another fellow before receiving approval from the council and being presented to the academy for election.
Bleicher, who received his medical degree from the Lewis Katz School of Medicine at Temple University, has been named to Philadelphia Magazine's Top Doctors list several times, and has also been named to other top doctor listings. In 2020, he received the Jamie Brooke Lieberman Remembrance Award from Susan G. Komen Philadelphia for his work in the breast cancer community. 
Among his other distinctions, Bleicher is a member of the board of directors and chair of the Quality Improvement and Information Technology Committee of the American College of Surgeons National Accreditation Program for Breast Centers.