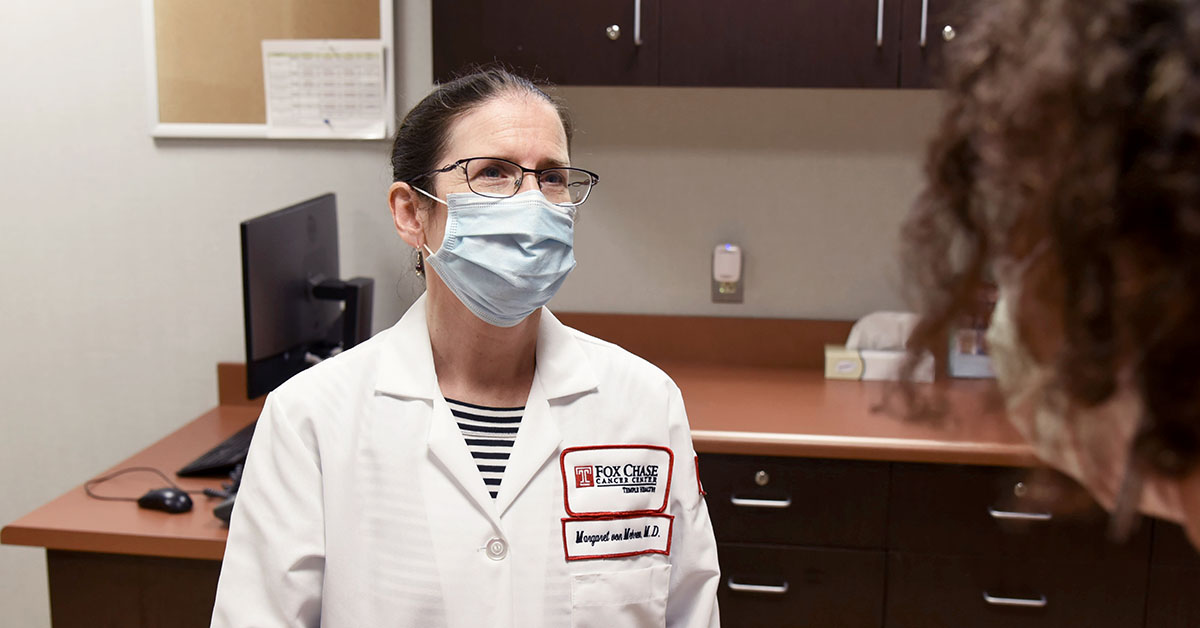 PHILADELPHIA (January 31, 2022)—Margaret von Mehren, MD, chief of the Division of Sarcoma Medical Oncology at Fox Chase Cancer Center, was recently appointed the new vice chair of the Department of Hematology/Oncology.
"It is an honor to serve the Department of Hematology and Oncology, which I have been a member of since 1993 when I started my fellowship; I never anticipated this when I joined," said von Mehren. "It is my privilege to work with and for our talented and committed faculty in the department."
In addition to her new position, von Mehren is also the associate director for clinical research, physician director of the Clinical Trials Office, and a member of the Cancer Epigenetics Institute at Fox Chase. In addition, she holds a number of positions with the National Comprehensive Cancer Network, including being an adolescent and young adult oncology panel member, editorial board member for their journal (JNCCN), and soft tissue sarcoma panel member.
Her specialties include gastrointestinal stromal tumors, melanoma, sarcoma, skin cancer, and uterine sarcoma. She has also been named one of Philadelphia Magazine's Top Doctors from 2006 through 2021.
"Dr. von Mehren and I have worked together for almost five years. She exemplifies 'quiet competence,' that is to say, evaluating problems, proposing solutions, and getting results without drama," said Martin J. Edelman, MD, chair of the Department of Hematology/Oncology. "I look forward to working with her in this new role as we continue to grow and expand the department."