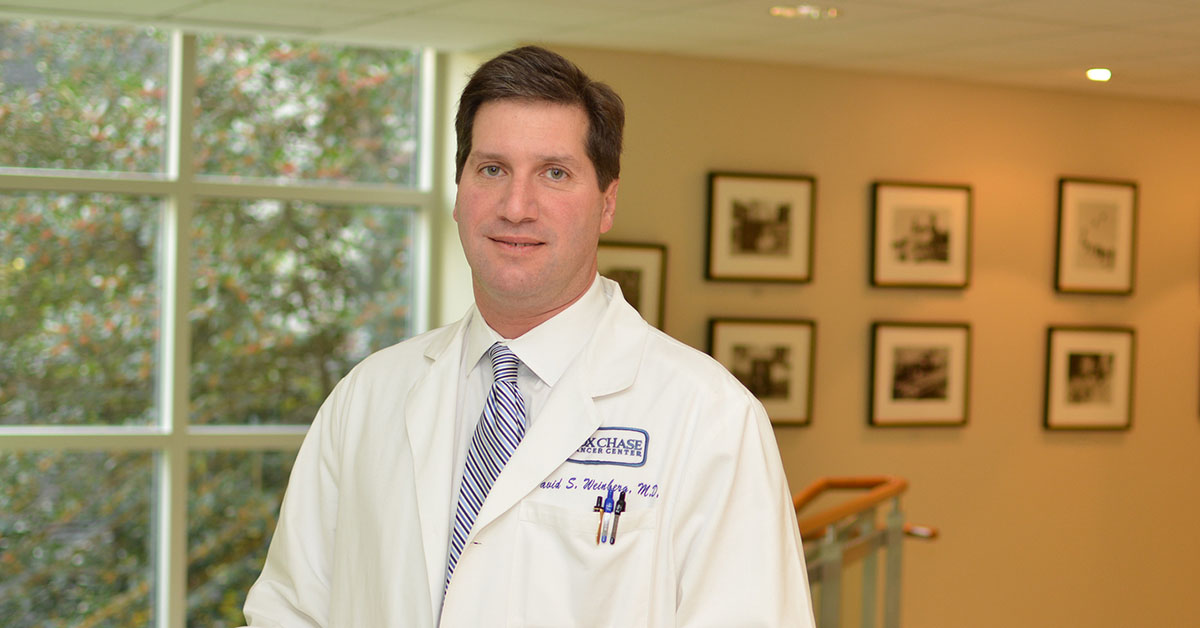 PHILADELPHIA (August 6, 2021)—David S. Weinberg, MD, MSc, chair of the Department of Medicine at Fox Chase Cancer Center, was recently named one of two new editors-in-chief of Gastroenterology.
Gastroenterology is the premier journal of the American Gastroenterological Association and is the most highly-cited journal in the field of gastroenterology and hepatology. The journal regularly features articles by leading authorities and reports on the latest treatments for diseases.
"The wonderful thing about the Gastroenterology community is that it is so diverse. We think readers are most interested in research that changes our understanding of the pathogenesis of GI and hepatology diseases or that transforms their management. Our readers, regardless of background, are interested to understand how patient care influences the future direction of research and vice versa," said Weinberg.
Weinberg will be joining Paul Moayyedi, MB, ChB, PhD, MPH, Audrey Campbell Chair of Ulcerative Colitis Research at McMaster University, as co-editor-in-chief.
"We are excited to be part of history, taking a great journal and continuing to make it relevant for the next generation of clinicians and researchers," said Weinberg. "All of our associate editors are leaders in their field. Each will contribute enormously to making the best GI journal in the world even better."
Weinberg joined Fox Chase in 2001 as director of gastroenterology and now serves as the Audrey Weg Schaus and Geoffrey Alan Weg Chair in Medical Science. His research interests focus on the epidemiology of gastrointestinal cancers and associated approaches to reduce risk. He has been ranked as a Top Doctor by Philadelphia Magazine since 2009 and has also been recognized as a Top Doctor by Castle Connolly.
Outside of Fox Chase, Weinberg has been appointed to leadership roles on national committees for a range of groups, including the American Board of Internal Medicine, the National Cancer Institute, the American College of Physicians, and the American Gastroenterological Association.