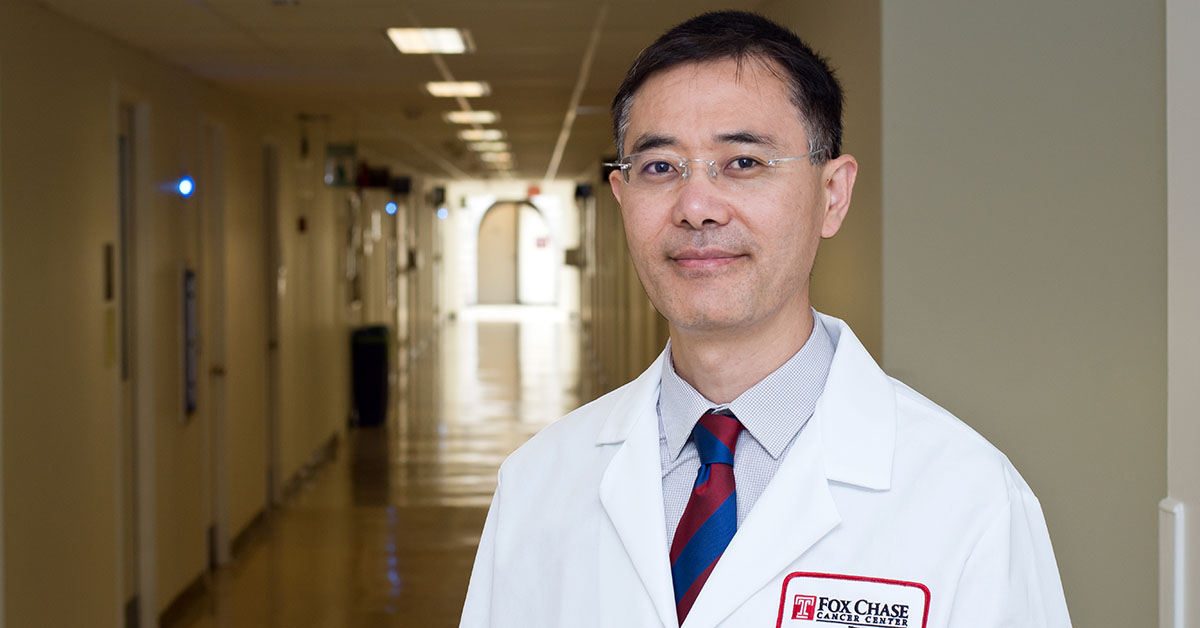 PHILADELPHIA (June 15, 2021) – Researchers at Fox Chase Cancer Center recently used RNA next-generation sequencing of a fine-needle aspiration (FNA) sample to identify a novel fusion gene indicative of pleomorphic adenoma (PA), a common benign salivary gland tumor.
"Diagnosing salivary gland neoplasms is difficult on FNA," said Shuanzeng (Sam) Wei, MD, PhD, associate professor in the Department of Pathology and medical director of the Clinical Genomics Laboratory at Fox Chase. "Using FNA we are able to get a small amount of tissue from the tumor, but sometimes a definitive diagnosis cannot be achieved."
Wei conducted the study with Fox Chase co-investigators Jianming Pei, MD; Hormoz Ehya, MD; and Jeffrey Chang-Jen Liu, MD, FACS. Their recently published report details the case of a 71-year-old women with cellular PA initially diagnosed on FNA as a low-grade salivary gland neoplasm.
RNA next-generation sequencing (NGS) was performed on samples gained from FNA. Past research has shown that the presence of PLAG1 or HMGA2 fusion can be used to distinguish PA. In this case, a BOC-PLAG1 fusion gene was present. This fusion gene, combined with cytomorphology, supported the diagnosis of PA and this was confirmed in the surgically removed tumor, Wei said.
"To my knowledge, this is the first reported PA case with this fusion gene," he added. "We would not have found this without the NGS assay, and no other institutions in this region offer such a comprehensive RNA NGS assay, which covers 507 cancer-related fusion genes."
The accurate diagnosis of salivary gland neoplasms from small specimens is critical for personalized patient management, he said. "With this fusion identified, we provided the clinicians a clear diagnosis."
The paper, "BOC-PLAG1, a New Fusion Gene of Pleomorphic Adenoma: Identified in a Fine-Needle Aspirate by RNA Next-Generation Sequencing," was published in Diagnostic Cytopathology.