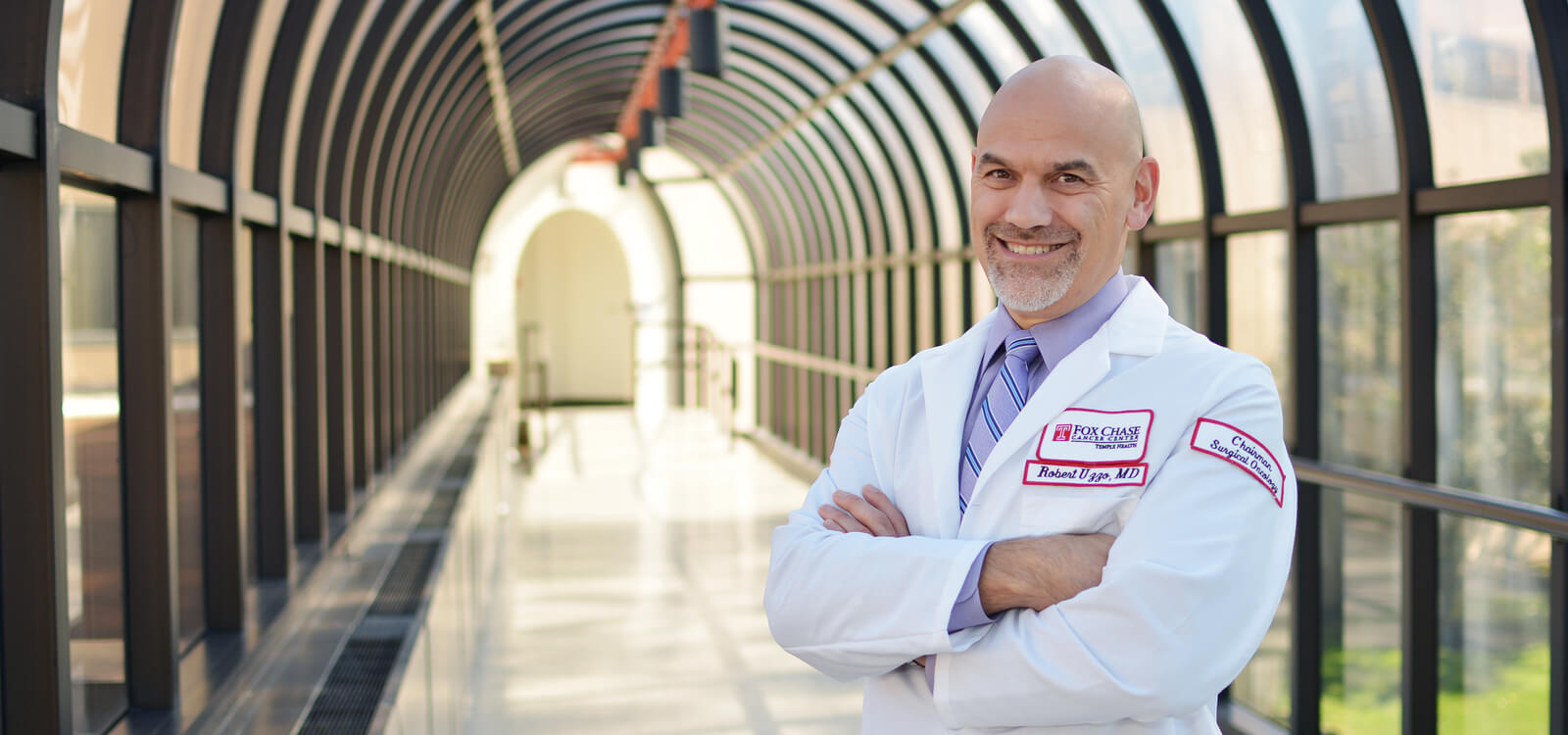 PHILADELPHIA (April 22, 2021)—The use of molecular profiling to identify the molecular and genetic signatures of cancer and deliver highly specific treatments was named the top advance of the year in the treatment of cancer, according to a recent collaborative report from the American Society of Clinical Oncology (ASCO).
The authors also identified achieving equity in cancer research as one of the top priorities for the future. Robert G. Uzzo, MD, MBA, FACS, chair of the Department of Surgical Oncology at Fox Chase Cancer Center, was one of the leading authors on the report.
"When helping to prepare this report, I looked for game-changing treatments at the highest level, even those beyond my area of expertise in the field of urologic tumors. You have to look for broad and important themes that transcend tumor types," said Uzzo.
One key theme was that molecular profiling is rapidly changing diagnosis and clinical decision making for patients.
"There are many of implications for molecular profiling in cancer. We now have a much broader ability to sequence a tumor's genome and use complex computer algorithms to recategorize tumors based on their mutational profiles. In the past we would classify a cancer by where it began, for example in the lungs.  Increasingly, we discuss tumor types by what mutations drive them, regardless of where it began, allowing us to make better treatment decisions and choices," said Uzzo.
Equity in cancer research was named another key theme and a future priority. According to the report, not all levels of society benefit equally from progress in early detection and treatment of cancer. The authors noted the importance of a collective effort to develop approaches to address these differences.
"There are a lot of barriers to achieving equity in cancer care. Some of them are access, others may be structural, and some reflect different perceptions on cancer research and clinical trials due to a patient's socioeconomics, education, experience, or trust of the healthcare system," said Uzzo. "So the goal is to understand these barriers and try to improve participation in novel programs and clinical trials."
Among some of the other top research priorities listed in the report were developing and integrating artificial intelligence and deep learning in cancer research; identifying strategies that predict response and resistance to immunotherapies; optimizing multimodality treatment for solid tumors; and optimizing care for older adults with cancer.
"Cancer death rates peaked in 1991. Since then there has been almost a 30% decline in overall cancer death rates. In the U.S. alone, we've averted almost 3 million people dying of cancer, and there have been about 150 new cancer drugs or indications approved by the Food and Drug Administration in the last 15 years," said Uzzo. "So the message I have is one of great hope, that this rapid progress is going to mean longer lives, better quality of life on therapy, and greater comfort to cancer patients and those who love them."
The report, "Clinical Cancer Advances 2021: ASCO's Report on Progress Against Cancer," was published in The Journal of Clinical Oncology.