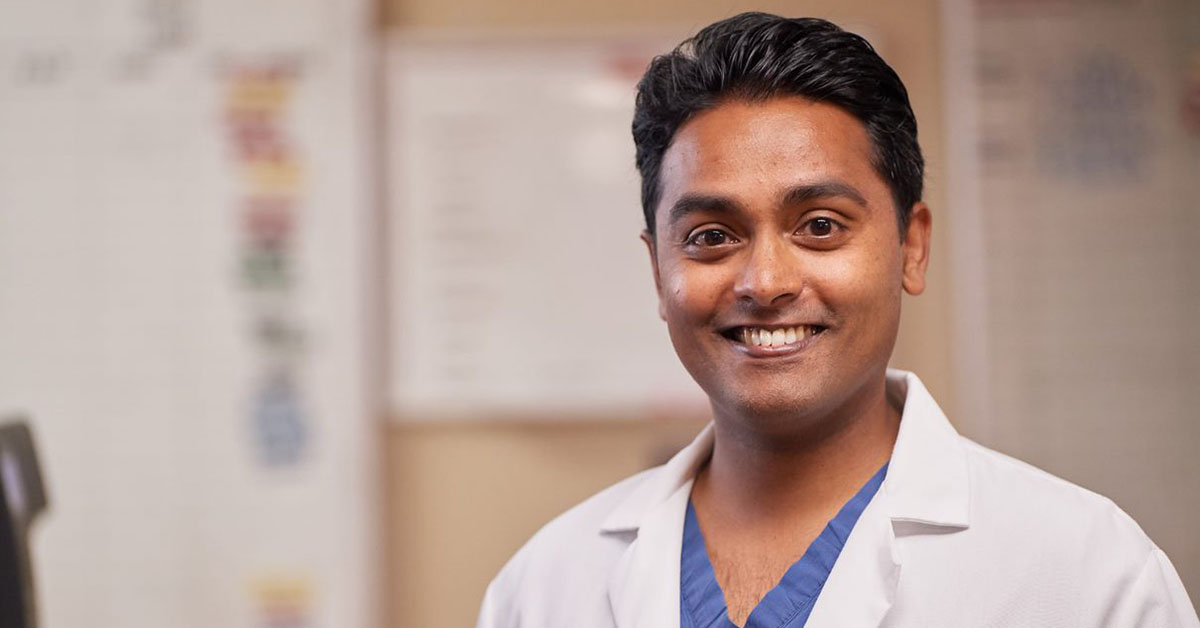 PHILADELPHIA (April 7, 2021)—In a recent study, researchers at Fox Chase Cancer Center identified several factors that may accurately predict the presence of malignant cells in pancreatic cancer patients who undergo a peritoneal washing.
Washing of the peritoneum, the membrane that lines the walls of the abdomen and pelvis, is a procedure performed prior to removal of part of the pancreas or other surgery in which the peritoneal cavity is washed with a sterile solution. The solution is then removed to check for cancer cells, an evaluation process referred to as peritoneal cytology. This process can be accompanied by a diagnostic laparoscopy, a procedure used to examine the organs in the abdomen.
"Pancreatic cancer is one of those diseases where these hidden, microscopic cells end up driving survival in the disease," said Sanjay S. Reddy, MD, FACS, one of the study authors and associate professor in the Department of Surgical Oncology at Fox Chase.
"The use of peritoneal cytology is one way we can identify these free-floating cells in those diagnosed with pancreatic cancer. It's important for prognostication purposes to know what you're dealing with when you begin a journey of a pancreatic cancer diagnosis," he added.
Reddy said the researchers tried to predict from the peritoneal cytology who may be at risk for having a positive washing. Researchers reviewed a large database of 399 patients who had a peritoneal washing prior to a Whipple procedure, a complex surgery used to treat pancreatic cancer in which the pancreas and associated organs are removed.
"We identified three certain characteristics that may be predictive of who may develop positive cytology or who may have positive cytology based on their initial workup," said Reddy.
Those three characteristics included individuals with locally advanced disease, individuals with a body mass index of over 25, and those with a high Ca19-9 value. Ca19-9 is a tumor marker that is used in the workup for those with pancreatic cancer.
Reddy said this study proves there is a clear benefit in performing these procedures in select patients. He added that he hopes it will encourage others to consider doing a washing and diagnostic laparoscopy if one of the three criteria are met.
"The ideas of peritoneal washings and cytology go hand-in-hand because it's trying to identify those patients that are going to benefit from an operation and those who are not. That's one area we excel in at Fox Chase. We really try to do what's best for the patient," said Reddy.
The study, "Predicting Positive Peritoneal Cytology in Pancreatic Cancer," was published in the Journal of Cancer Research and Clinical Oncology.