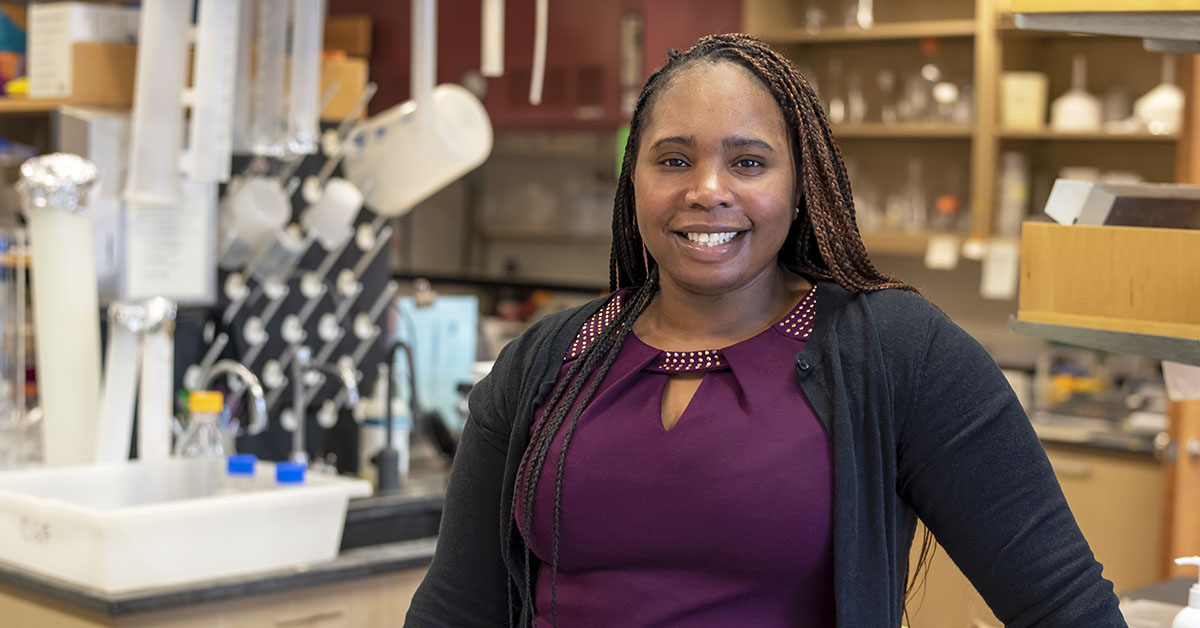 PHILADELPHIA (March 26, 2021)—In a recently published study, researchers at Fox Chase Cancer Center found that reprogramming cancer-associated fibroblasts that define tumor progression in pancreatic ductal adenocarcinoma could potentially restore the fibroblasts' ability to work against tumors. Further development of the findings could have applications in the treatment of cancer.
Fibroblasts are the most common type of cell found in connective tissue. Stroma, which is the surrounding environment of cancer cells, consists of a variety of elements, including fibroblasts. Typically, the stroma will control cancer cells, but as the cancer becomes more malignant, the stroma "flips" and helps promote cancer growth.
"We thought the key to targeting the cancer cells involved reprogramming the stromal environment," Jennifer Alexander, PhD, the study's lead author. "We looked at the possibility of reprogramming the stroma cells, such as cancer-associated fibroblasts, to see if it would restore normal physiology. This study showed there is a possibility for it."
Alexander completed the study as a graduate student in the lab of Edna Cukierman, PhD, co-director of the Marvin & Concetta Greenberg Pancreatic Cancer Institute. Cukierman's lab focuses on the study of the biology of desmoplasia, the growth of fibrous and connective tissue. This process plays a key role in the development of epithelial tumors.
According to the study authors, treatment of pancreatic ductal adenocarcinoma is difficult because of the process of desmoplasia, which ultimately forms the bulk of the tumors. Although desmoplasia is known to support tumor progression, drugs that inhibit cancer-associated fibroblasts in the stroma or the removal of selected cancer-associated fibroblasts can also lead to more aggressive disease. This suggests that cancer-associated fibroblasts in the desmoplastic stroma have the ability to both prevent and support tumor growth.
"In biology, it is understood that structure dictates function. Although this is more commonly associated with proteins, we applied this concept to cellular structure, or morphology. Fibroblasts take on a different morphology when cancer is present versus when cancer is absent. We hypothesized that one of the key proteins regulating this pro-cancer shift in fibroblast morphology is palladin," said Alexander.
Palladin is a protein that plays a large role in cell shape, adhesion, and contraction. Although there are nine different palladin isoforms, or functionally similar proteins, only palladin isoforms 3 and 4 have been expressed in activated fibroblasts that can contribute to tumor invasiveness, according to the researchers.
"Our results in this publication show that by manipulating these palladin isoforms, fibroblasts transition from a pro-cancer activated state to anti-cancer state, where the fibroblasts no longer support cancer growth and significantly less immunosuppressive cytokines," said Alexander.
She added that this work opens the door for further exploration of these isoforms and how they affect tumor development or suppression.
"Next steps are two-fold. The first step would be to delineate this signaling mechanism to thoroughly understand the process by which these protein isoforms regulate the switch from anti-tumor to pro-tumor in the fibroblastic cells," said Alexander.
"The next step would be to validate these findings in a more physiologically relevant context, whether that's in human tissue, mouse models, or another in-vivo system," she added.
Alexander is now a postdoctoral fellow in the lab of Alana M. O'Reilly, PhD, an associate professor in the Molecular Therapeutics Program. O'Reilly's lab investigates nutrient impacts on stem cell lifespan and function.
The study, "Palladin Isoforms 3 and 4 Regulate Cancer‑Associated Fibroblast Pro‑Tumor Functions in Pancreatic Ductal Adenocarcinoma," was published in the journal Scientific Reports.