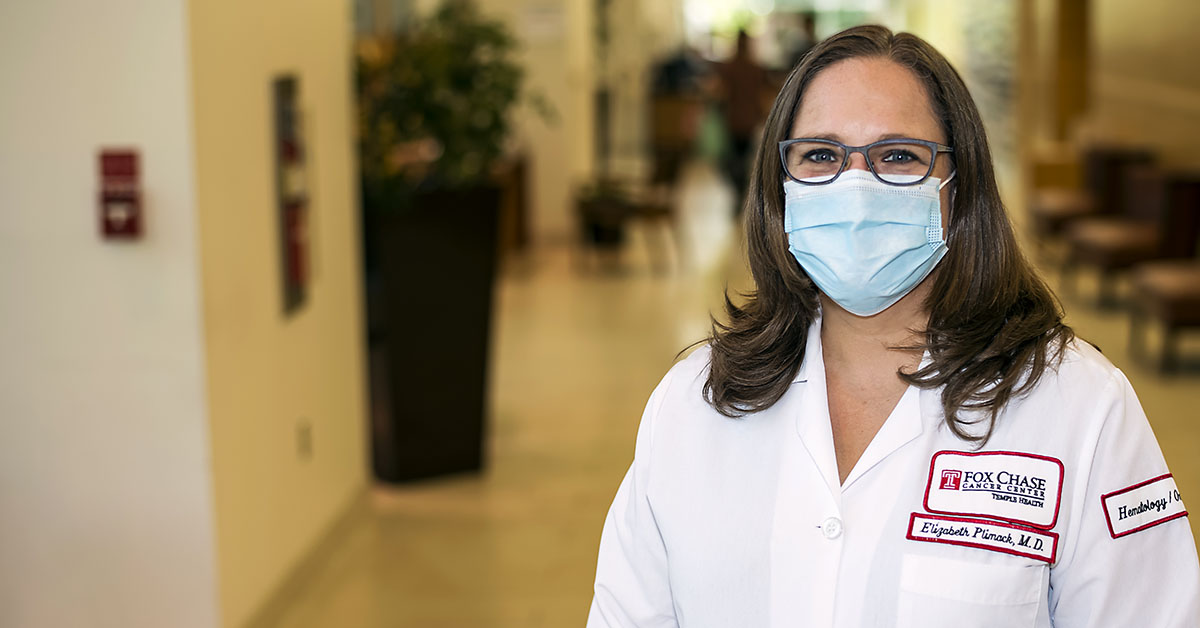 PHILADELPHIA (January 19, 2021)—Elizabeth Plimack, MD, MS, professor in the Department of Hematology/Oncology and chief of the Division of Genitourinary Medical Oncology at Fox Chase Cancer Center, has been appointed chair of the Scientific Advisory Board (SAB) for the Bladder Cancer Advocacy Network (BCAN).
"It has been an honor to serve BCAN over the last decade, and I am excited to take on this new role as chair of the Scientific Advisory Board. We are fortunate in the field of bladder cancer to have created a culture of engagement and collaboration—for which BCAN as an organization deserves credit," said Plimack.
"I look forward to working with my fellow experts toward the shared goals of better understanding this disease and improving outcomes for our patients through science," she added.
Plimack's work at Fox Chase focuses on the treatment of kidney, bladder, prostate, and testicular cancer. Her research looks at identifying biomarkers in neoadjuvant cisplatin-based chemotherapy in bladder cancer, as well as developmental therapeutics and immunotherapy in genitourinary malignancies.
"We are pleased that Dr. Plimack has agreed to serve as the new chairperson of our SAB. We welcome her leadership and strategic guidance on medical and clinical issues and also to ensure that BCAN's programs and products are up-to-date, accurate, and impartial," said Andrea Maddox-Smith, CEO of BCAN. Plimack will succeed Gary D. Steinberg, MD, FACS, of NYU Langone Cancer Center in New York, who served as chair of the SAB for 11 years.
In addition to her other roles at Fox Chase, Plimack is also an elected member of the Board of Directors of the American Society for Clinical Oncology and an advisor to the Society of Urologic Oncology Clinical Trials Consortium. She also serves on multiple clinical trial steering and safety monitoring committees as well as the National Comprehensive Cancer Network guideline panels for bladder cancer and kidney cancer.
BCAN is the only national advocacy organization dedicated to advancing bladder cancer care and research. The group works with medical professionals and the community to provide information and resources to individuals with bladder cancer. BCAN's SAB includes leading academic urologists, oncologists, radiation oncologists, and pathologists working within the bladder cancer field. These leaders have made strides in their fields and represent many of the major cancer centers in the United States and Canada.