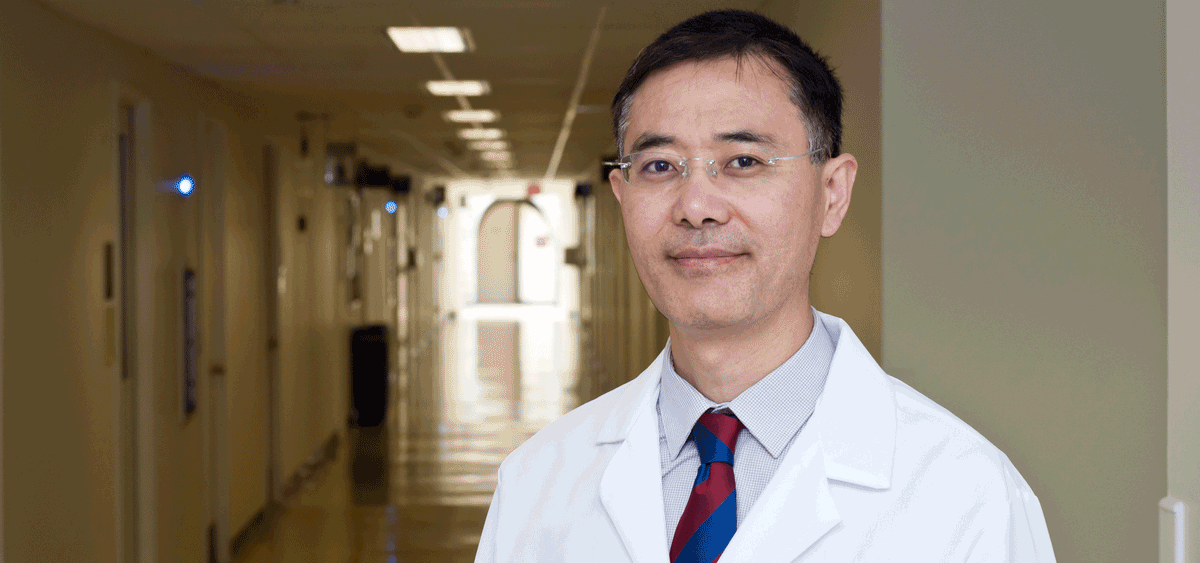 PHILADELPHIA (April 29, 2019) — Using next-generation sequencing (NGS) based RNA-sequencing, researchers at Fox Chase Cancer Center found a fusion gene signature in primary tracheobronchial adenoid cystic carcinoma, a rare lung tumor. This study is the first time the MYB/MYBL1 fusion genes have been systemically investigated for this cancer type.
The researchers studied seven specimens of the carcinoma, and detected fusions of either MYB or MYBL1 genes in all seven. Three cases had MYB-NFIB, and three had MYBL1-NFIB. The remaining case showed a rare MYBL1-RAD51B fusion, which had never been reported in tracheobronchial adenoid cystic carcinoma. These findings suggest that rearrangement involving MYB or MYBL1 is a hallmark of tracheobronchial adenoid cystic carcinoma.
"This finding could be used for diagnostic tools and potential targeted therapy," said Shuanzeng Wei MD, PhD, assistant professor of pathology at Fox Chase, corresponding author of the study. The publication appears in Modern Pathology, which is the official journal of the United States & Canadian Academy of Pathology (USCAP).
"NGS RNA-sequencing is a powerful approach for identifying translocation/rearrangement of solid tumors or hematological malignancies. The targeted RNA fusion panel used in this study consists of 507 well-known cancer-related fusion genes, which covers 7690 exotic regions that are targeted with a total of 21,283 probes," said Jianming Pei, MD, assistant research professor of cancer biology at Fox Chase, the first author of the study.
This targeted RNA fusion NGS panel is in its development stage for clinical use and will be provided for the clinicians soon.
This study is a collaboration between the Fox Chase Genomics Facility and Department of Pathology. Other authors include Joseph R. Testa, PhD and Jacqueline N. Talarchek from the Cancer Biology Program, and members from Pathology: Douglas B. Flieder, MD, Arthur S. Patchefsky, MD, and Harry S. Cooper, MD. The study is supported by NCI grant P30 CA006927 (FCCC Comprehensive Cancer Center Core Grant).