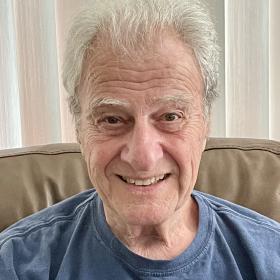 I'm about to turn 84, feel good, and look much younger than my years.
My wife Alice and I have been married 54 years and live in Bucks County, Pennsylvania. We have two sons, a daughter-in-law, and two grandchildren.
A Surprise Diagnosis
In April 2020, a routine blood test showed that my white blood cell count had dropped. At first, my general practitioner thought I had a vitamin B12 deficiency and gave me injections and supplements for a few months. When my counts didn't improve, I was referred to an oncologist.
VIEW PATIENT STORY