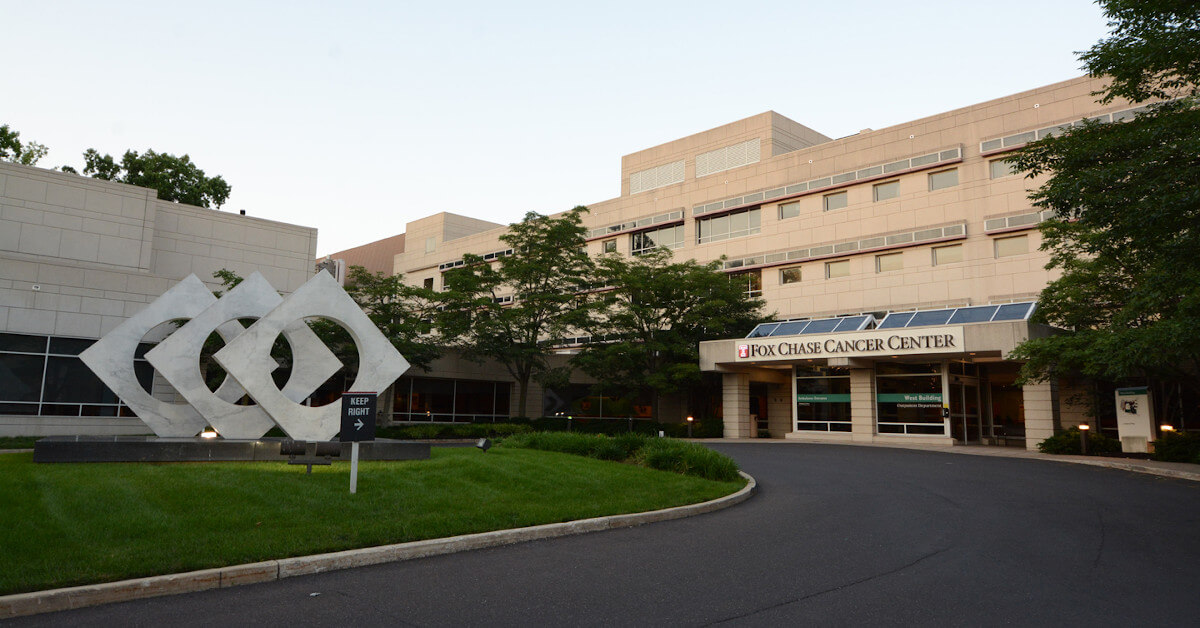 Address
333 Cottman Avenue
Philadelphia, PA 19111
Call 888-369-2427
Directions
---
Parking and Drop-Off
Parking is free at this location. You may park in the West Garage or East Garage.
In the West Garage, Levels 1 and 2 have entrances to the West Building. In the East Garage on parking Level A, there is an indoor walkway that leads to the Young Pavilion. Patient drop-off areas are located on Level 2 of the West Garage and the circle in front of the West Building.
Wheelchairs can be found at most entrances. Patients who need oxygen can borrow tanks during their visit. Stop at the Patient Support Services desk on Level 1 of the West Building for help with wheelchairs or oxygen tanks.
Fox Chase Cancer Center does not permit access to the ambulatory care areas of the campus prior to 5 AM.
Internal Directions From Parking Garages
West Building Entrance–West Garage
Where To Stay
Fox Chase Cancer Center welcomes patients from near and far. We understand that distance does not matter when it comes to getting the best cancer treatment and care. While you're here, we hope to ease your concerns by helping with the details of your experience.